I'm having my first solo art exhibition at the Sustainability Centre in Hampshire. It starts today, 6th July and goes on until 30th September.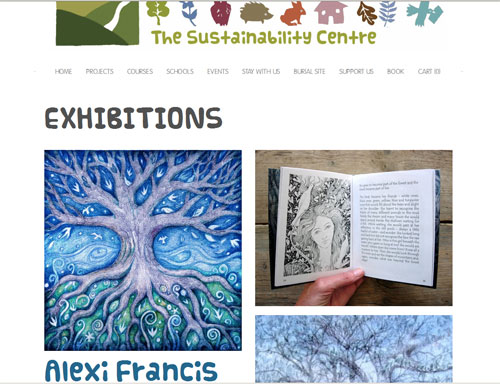 Yesterday I drove with my partner and a car full of artworks to the centre near East Meon. We spent a few hours putting ropes and hooks on pictures and hanging them in the Beech Cafe under the supervision of Lyn, the curator.
I took a few photos.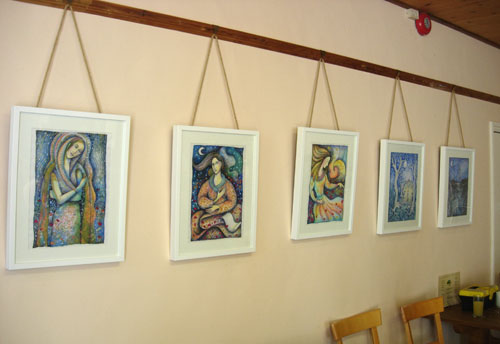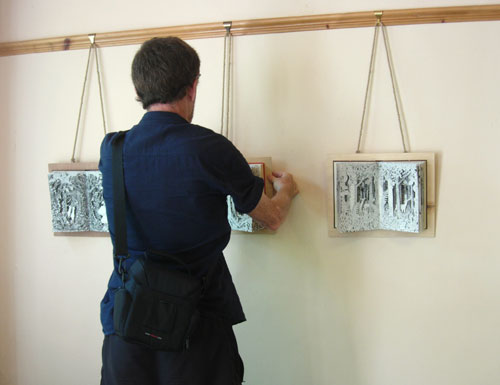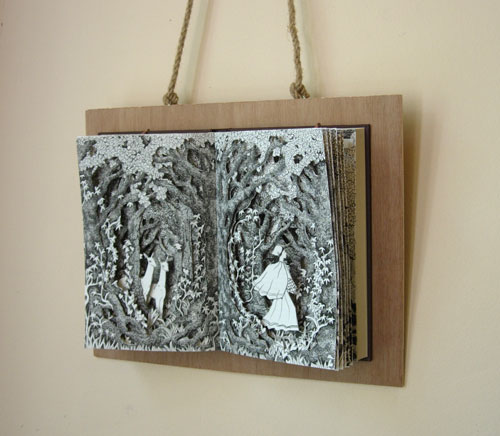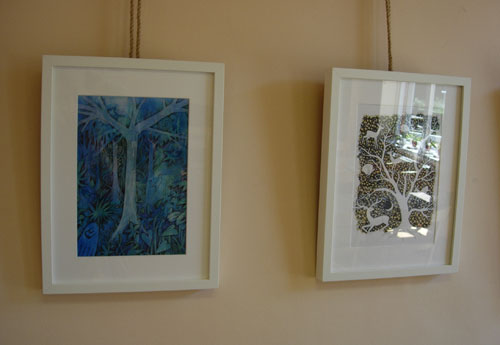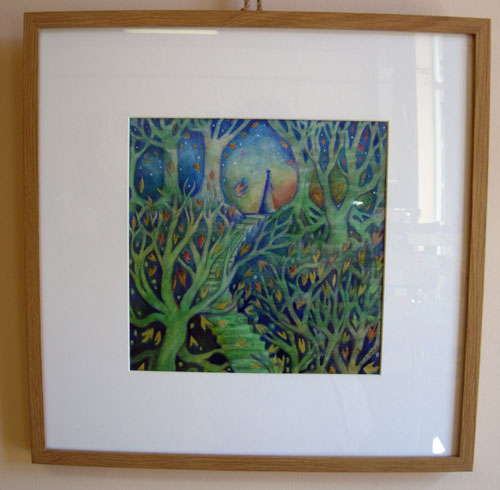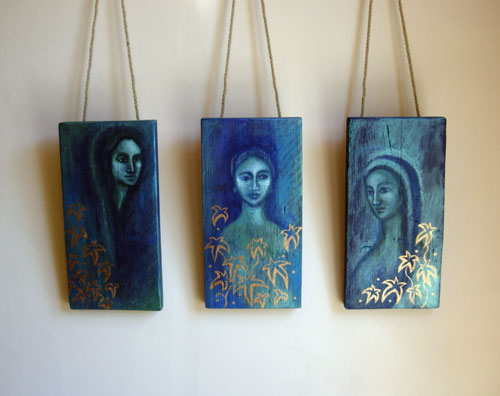 The exhibition features some old illustrations and new box frames and altered books and the theme is 'Into the Forest'. In the shop I have cards, books and badges for sale too.