It was lovely receiving my copy of the new AEVA, Woman Earth Soul magazine in the post today. Formerly it was She Who Knows. AEVA means life, sound and voice. AEVA is different from your typical women's magazine. It honours the beauty and wisdom in every woman and aims to empower, replenish and inspire it's readers. It is full of wonderful words and beautiful art by women for women.
In this issue one of the themes is rivers. I have a few words on my relationship to rivers and a photo of me in the River Lot, France.
Rivers have been and still are important to me. My need for a river is sometimes a thirst and I do not visit rivers enough. I am a river person more than a sea person. The sea is too big, too overwhelming, too impersonal sometimes, but I need it as well. However, it is to freshwater I go and where I always feel welcome.
Below is a photo of the cover of AEVA showing women in a river :) How good is that!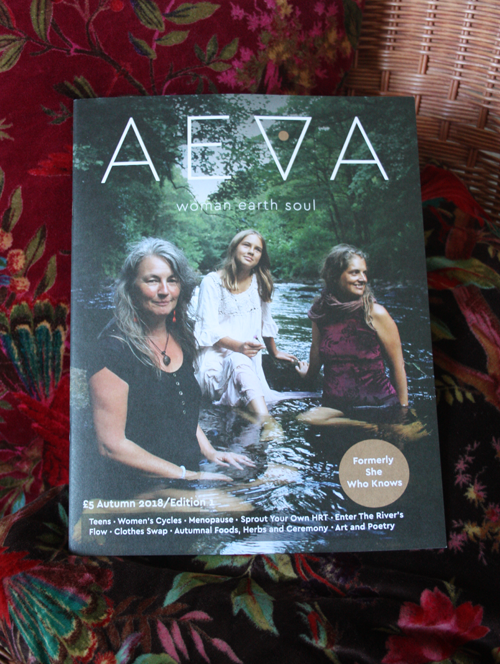 Here is a spread of the article, 'Entering the River's Flow':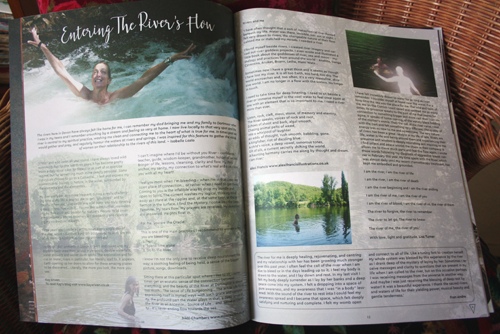 You can get 10% off a year's subscription with the code sharethelove8. See the AEVA website.