I have a new concertina card out now, Foxes Abroad, available to buy in my Etsy shop and website shop. It features a family of 'country' foxes on one side and a family of urban foxes on the other. The urban foxes are based on the foxes I sometimes see in the garden or out in the street at dusk.


Most people are familiar with foxes in the city, but if you haven't heard their cries, here is a brief sound recording I made – it's rather quiet so you may need to turn up the volume:

And here's one of them bickering – it really sounds like a banshee!

There's a fox earth at the back of the garden – where it's a bit 'wild'. My neighbours downstairs have just moved out, so I went down into the garden to photograph it. Overgrown with nettles, brambles, ivy and sycamore saplings, there was no fox smell, just the earthy scent of elder flowers: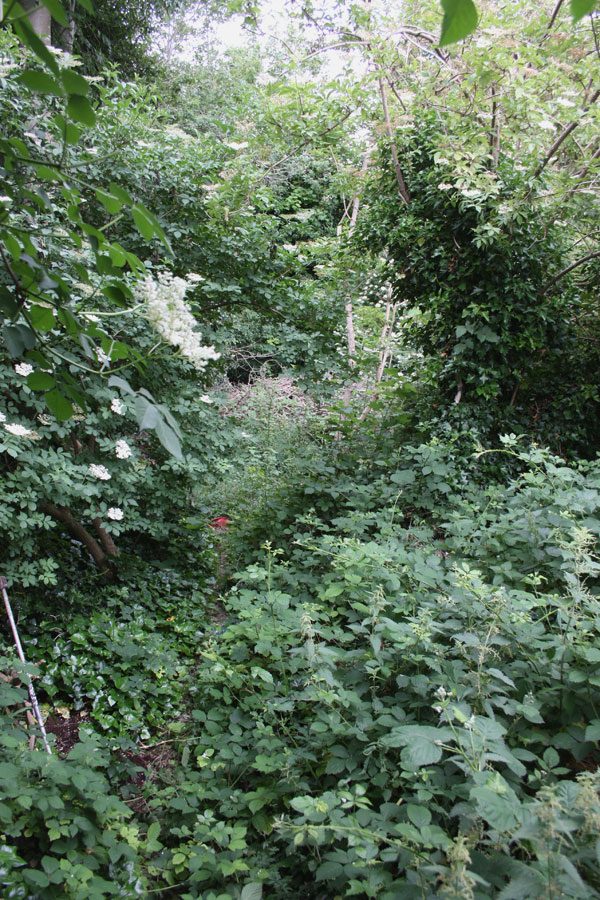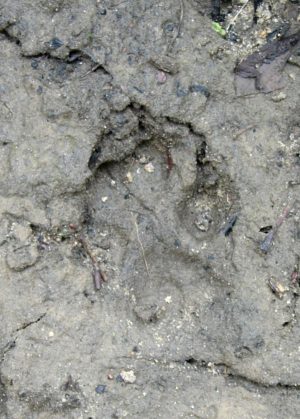 Fox cubs are born around the end of March, so there may well be cubs venturing out now – I've certainly heard them. Apart from the hole and a few scrapings in the earth, I could see no obvious sign of the foxes. Fox prints are similar to some dog prints, but they are narrower and it's possible to draw a cross between the digits and the pad on a fox print.
Thinking about paws and hands, I sketched a fox paw print. With colour, additional details and inspired by the Middle Eastern Hamsa Hand symbol, it turned into a Fox Hamsa Paw print.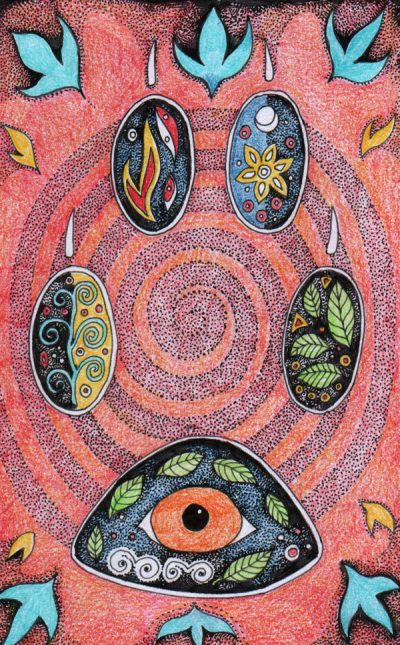 The Hamsa Hand depicts an open right hand and is worn for protection, especially against the evil eye. It is sometimes thought of as the Hand of Fatima, the Hand of Mary, the Hand of Mirium or the Hand of the Goddess. The Fox as Goddess – now that's an interesting thing to investigate… :)
Today, we saw what looks like a youngish fox sunbathing in its favourite spot. Kevin took a photo from our balcony: