I've been making papercut cards. There have been a few birthdays this month so it's been good to make cards instead of buying them or using one of my printed cards.
First I made some of my greetings card images sepia in photoshop and printed them out, two of each.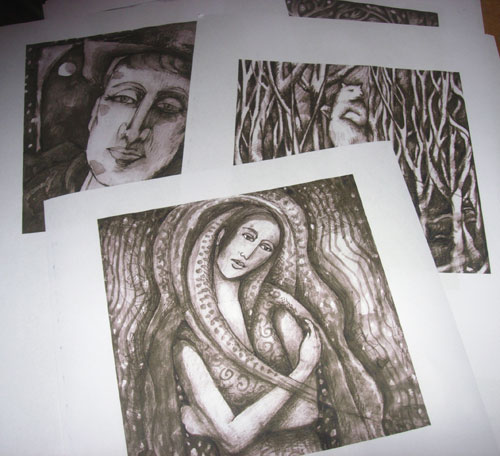 I cut out the images and stuck them on to a folded pieces of white card, one outside and the other inside.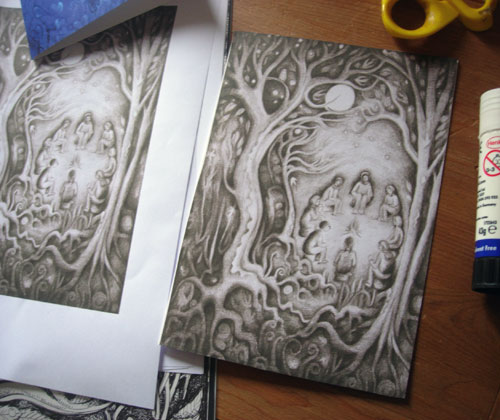 On the campfire card I cut out areas between the trees on the top layer creating a layered sepia card of a woodland campfire.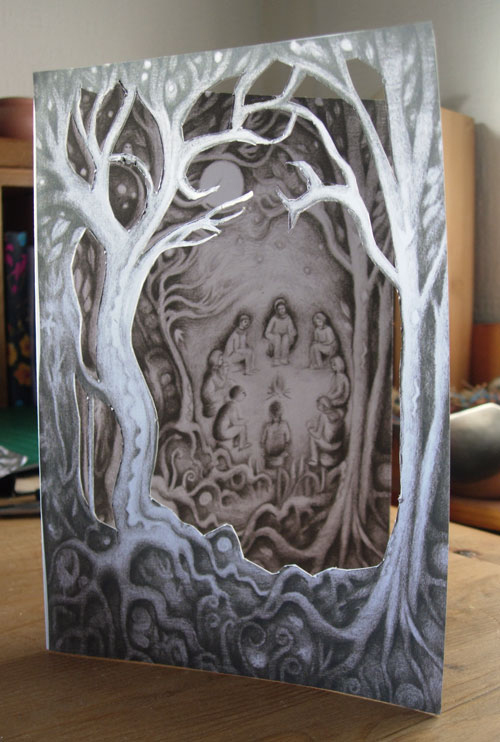 I played around with some of my other designs.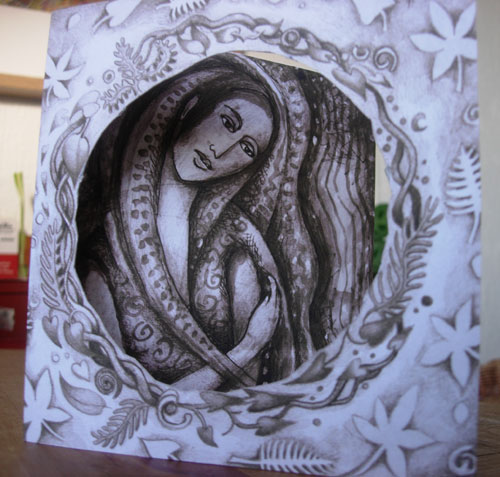 The glued image can snag a bit when cutting which doesn't happen when I cut my altered books and box frames which may be because this card is quite thin. I'll find a way of clean cutting them and try a few other things out soon.