I've had my head down working on projects and not getting out as much as I'd have liked. It's also been rather wet. Soon, I hope to have one or two new things to show that I'm working on. Meanwhile, I thought I'd put up a few of the altered book commissions that I've done this year.
Dragon in the Forest Altered Book
I was contacted and asked to make an altered book inspired by Terry Brooks' magical kingdom. I haven't read any Terry Brooks' books, but I researched a bit and, along with a few guidelines from my customer, came up with the following: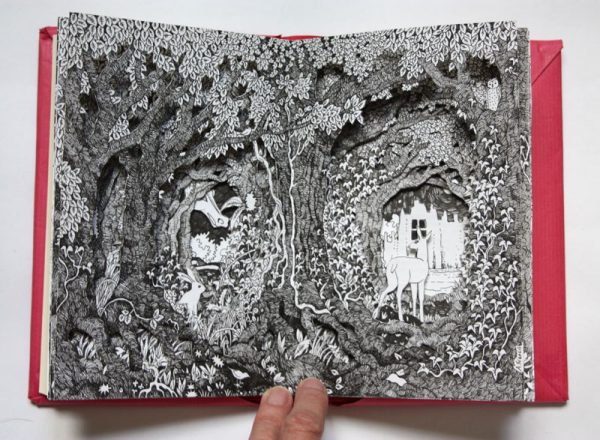 There's a dragon hiding behind the trees and a ruin of a house.
The Wintry Wood Altered Book
I was asked if I would make another Box of Delights altered book, this time based on the winter scenes in the story. It's called The Wintry Wood. David Plaice gave me outlined drawings of what he wanted on each of the pages, apart from the last one which he said I could draw as I liked and make it a surprise. Below are three pages from the book…
… and a lovely video made by David Plaice of the book as a whole, with music by Ian Hughes. I didn't realize it at the time, but The left hand pages of the book were inspired by my 2017 Romanian bear seeking excursions.
Deer in the Forest Altered Book
Finally, I worked on a pocket sized sketchbook and created Deer in the Forest. It wasn't exactly a commission, until the first copy went missing in the US postal system and I was asked if I'd make it again: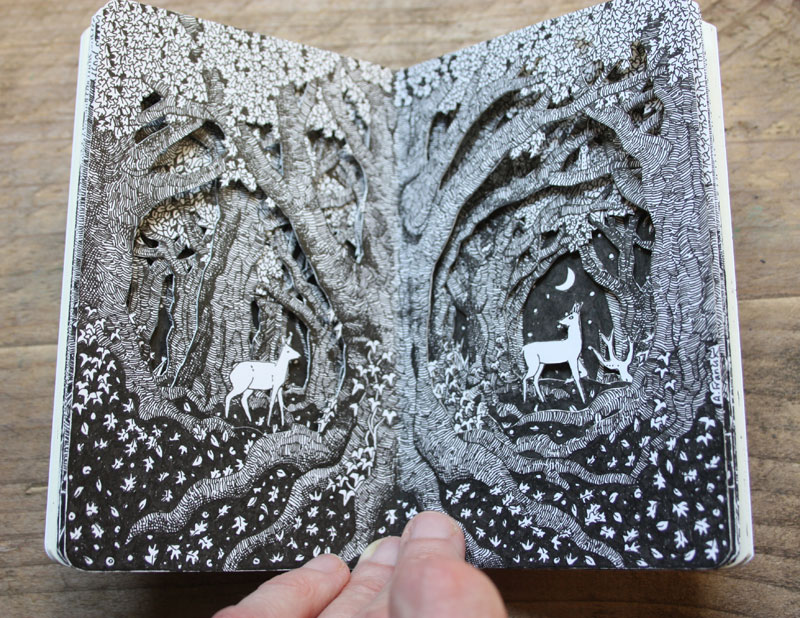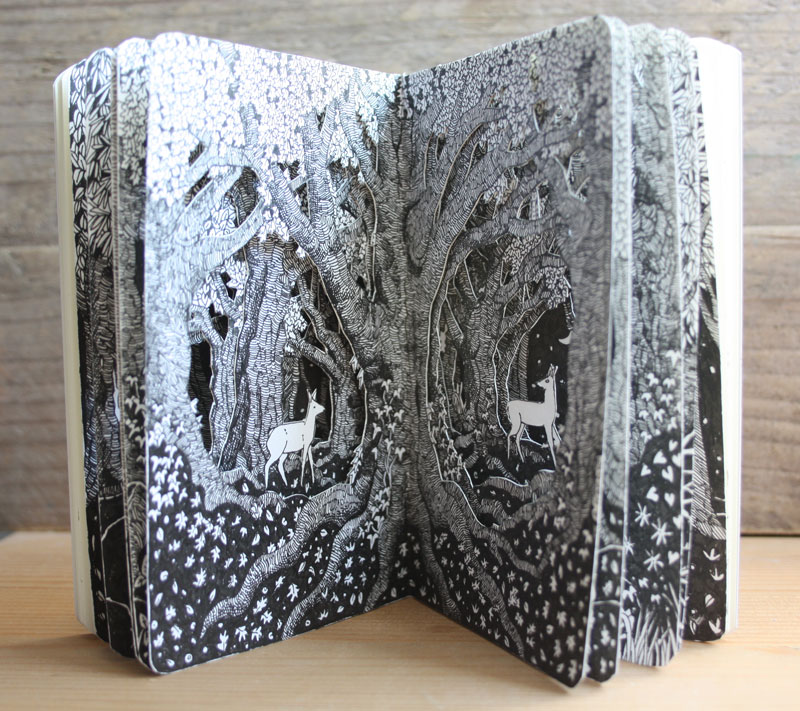 I hope to share some more forest-related artwork soon.