Happy Easter! Or happy Eostre!
Almost exactly two years ago I walked up Wolstonbury Hill to watch the sunrise.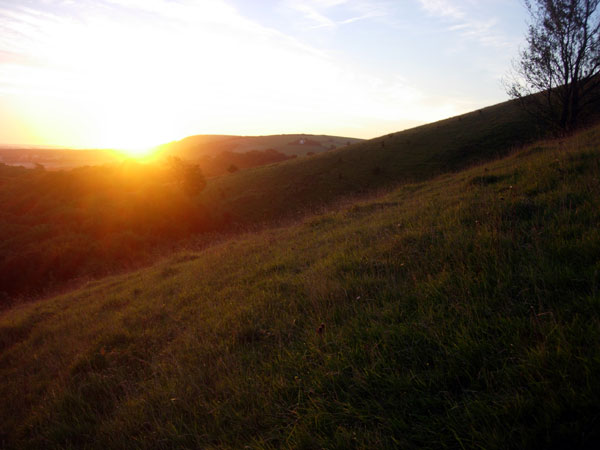 I walk in the footsteps of ancient people who would have awoken on this same hillside in millenia past to greet the dawn, casting their gaze out over the wooded lowlands, the Weald of Sussex.

As I stand on the summit I can see in all directions and experience the ringing silence of height. To my west, cluster the pylons of Truleigh Hill with a red light beacon the same red as the clouds before the sun rose.

A kestrel hovers over the top of the hill, wings scything in red-gold radiance. About me the land flickers; fresh dew in the grasses.

Dawn is a becoming, an edge, an awakening, a time of infinite potential; open, inviting and as subtle as a breath. Sometimes a silent cat of soft paws, it creeps over the land unannounced.
As the sun rose the grass glowed rose.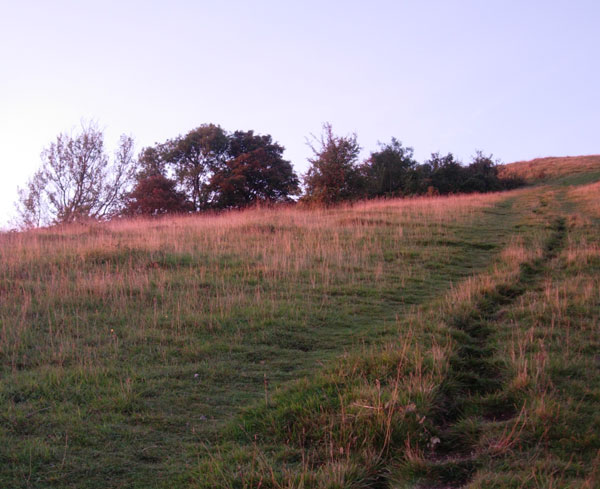 Wolstonbury hill is a well known chalk hill in the South Downs of West Sussex. It rises to 206 metres and at the top you can see for miles. It is not surprising that it was the location for ancient settlements since before the Bronze Age. There is evidence of ditches, enclosures and field systems. Excavations have found pottery, flintwork, human skeletons and animal bones.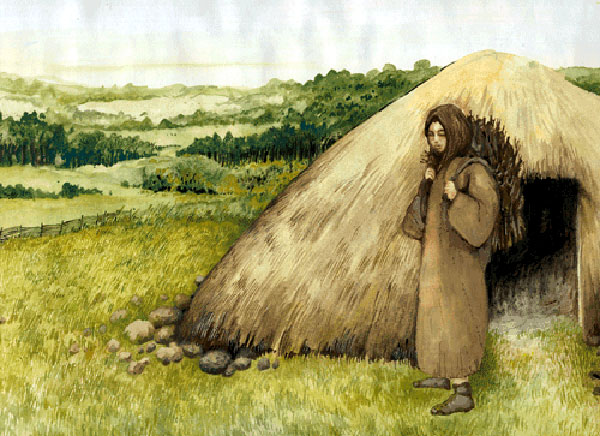 I have become very fond of the hill as I can reach it by bicycle from home. There is something special about it's layers of history, the sweeping views, smooth, rolling contours and the wonderful sense of space you get on it's summit and hillsides.
Recently I thought about the word Eostre and recollected that Eostre was a Dawn Goddess. However, she is associated with both dawn and Easter. The Anglo Saxons worshipped Eostre in the month of April according to the Venerable Bede, a eighth century Benedictine monk. The festival celebrating the goddess had died out by his time and was replaced by the Christian celebration of the resurrection of Jesus. The word Easter probably derives from the word Eostre.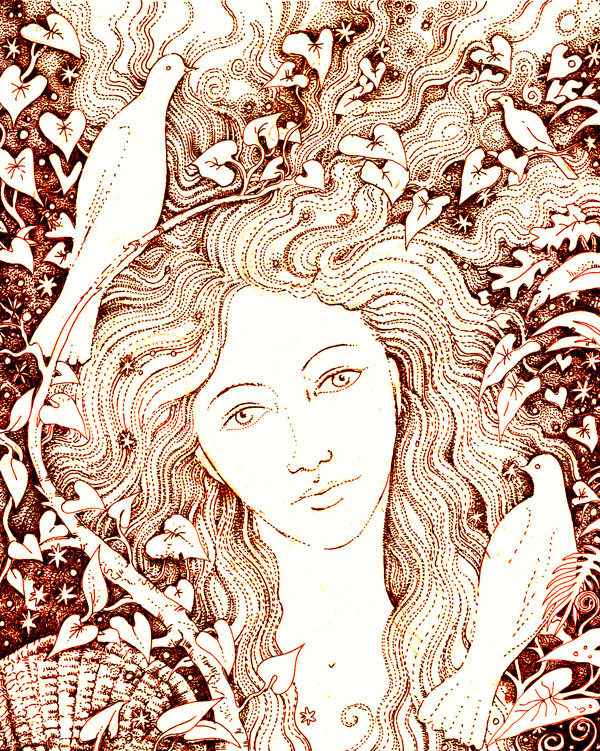 This year I thought I'd like to make a trip to Wolstonbury Hill with Kevin and perform a small ritual to celebrate Easter/Eostre – the spring and dawn.
We didn't get up quite so early, but were up there by about 7.30am and were serenaded by skylarks on the hillside and a profusion of all sorts of birdsong in the woods on the way up and back down. Up there it was all about lightness, air, emerging and balance for me. Here is a little video of my movement ritual: