Just a quick post to say I have a new Winter/Christmas concertina card, Deep in the Winter.
Here's the front side: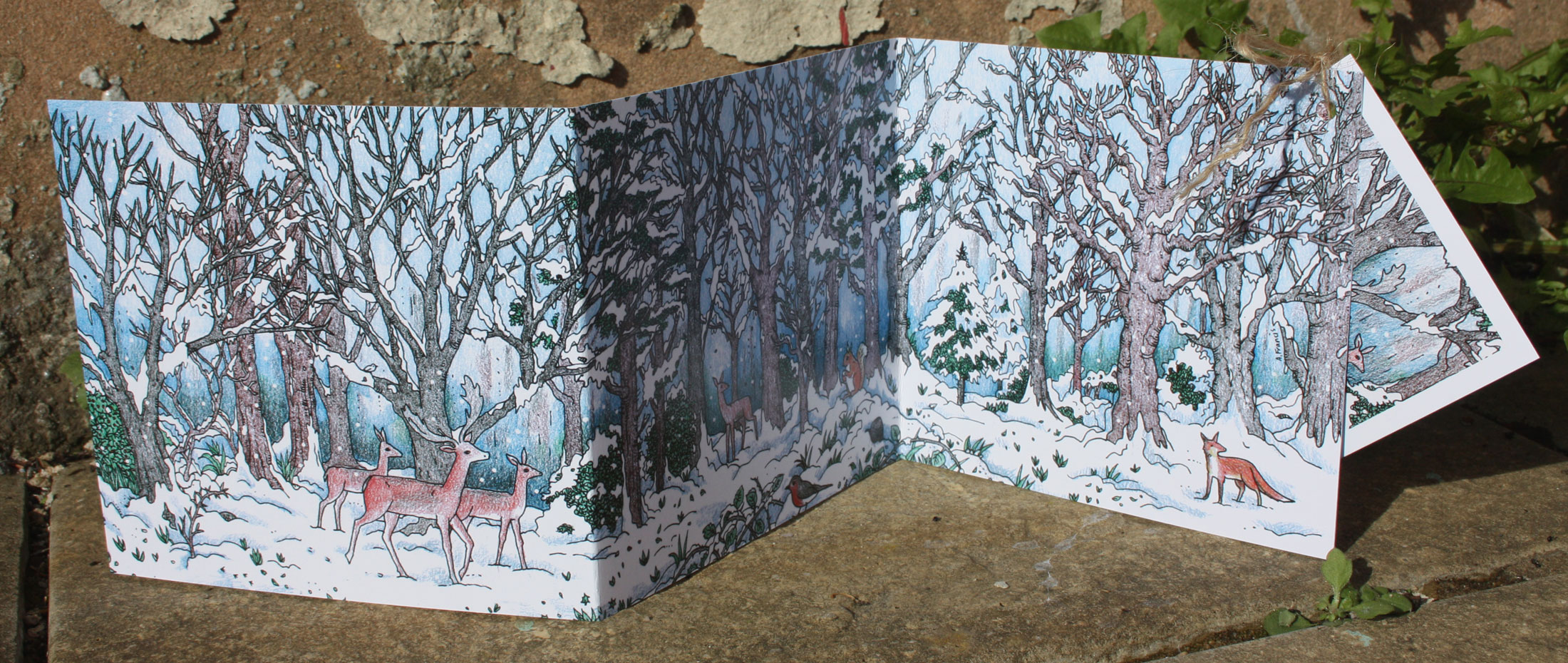 And here's the other side: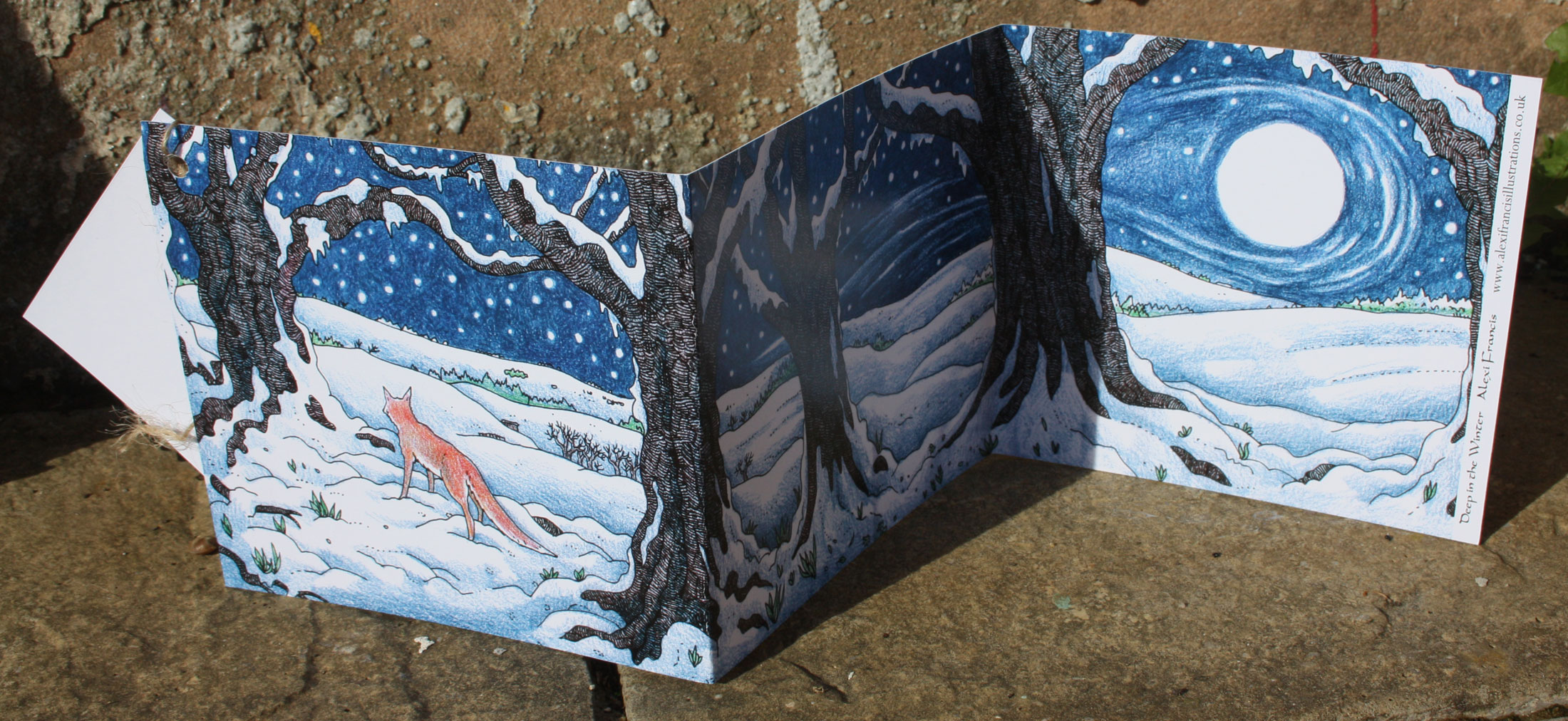 Featured are deer, a squirrel, a robin, a fox, snowy trees and downland beneath a full moon – a Cold Moon (December), a Wolf Moon (January) or a Snow Moon (February) I guess.
It seems strange to be talking about snow and winter at the moment as it's not that cold here in Brighton and certainly not snowy. I hope it isn't a really cold winter when it comes!
The card is available in my Etsy shop and Reflections website shop.