My interest in trees, forests and geology continues. On Saturday, Kevin and I went to Pett Level beach, east along the Sussex coast from Brighton. We arranged our trip to coincide with a low tide because when the sea is out the wave-cut platform reveals the remnants of a prehistoric forest. A peaty layer of ancient tree trunks, roots and boles can be seen covered in seaweed and pock-marked by piddock holes.
We were surprised at how easy it was to see whole tree trunks. Some of these may have come from shipwrecks off the coast, but the spongy wood is likely to be from the sunken forest, which is about 6000 years old. Evidence of alder, birch, hazel, alder buckthorn, yew, ash and willow trees have been found along with brambles, sedges, meadow rue, bedstraws and marsh marigold. This mixed woodland flourished when the sea level was 60 metres lower than it is today.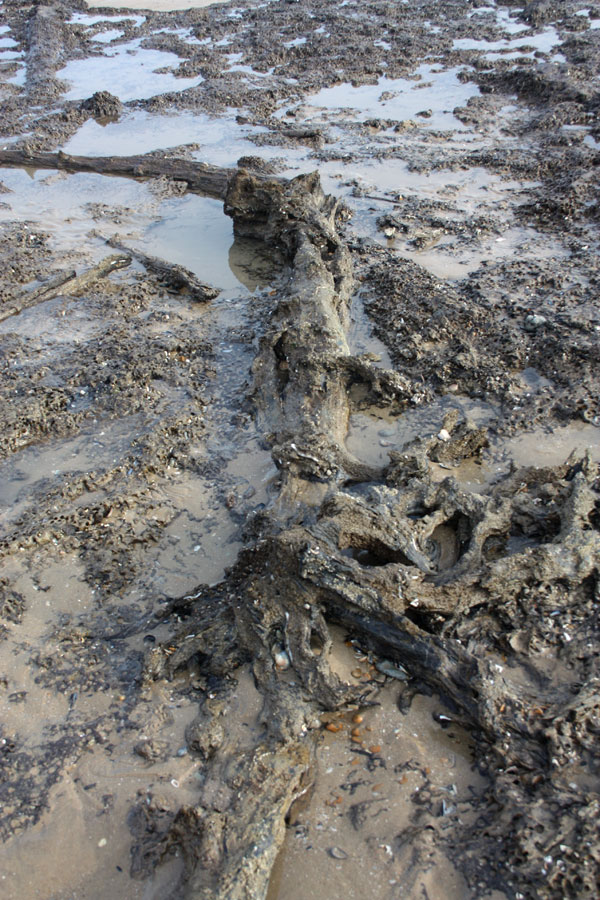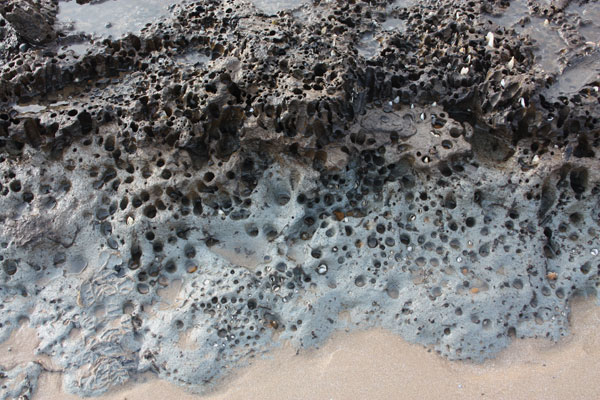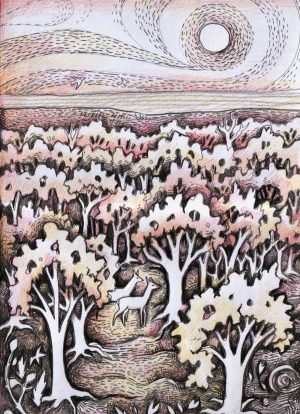 It is strange walking over this ghost forest imagining the animals, large and small, that roamed among the trees and the people who possibly hunted there.
Our day was enriched by the sight and sounds of oystercatchers, cormorants, fulmars, curlews and a peregrine that sat on a cliff perch in the weak sunshine.
High up in the cliffs that overlook the area, we saw a cave now occupied by fulmars. but where archaeologists have found flint tools. They propose that it could have been a lookout used by Neolithic people for spotting game in the forest below. No doubt the cave was much more extensive in earlier times.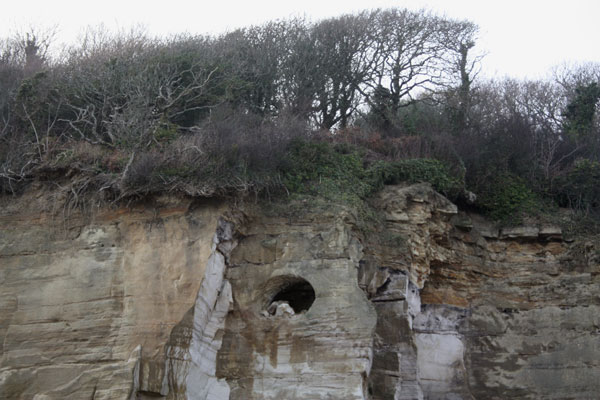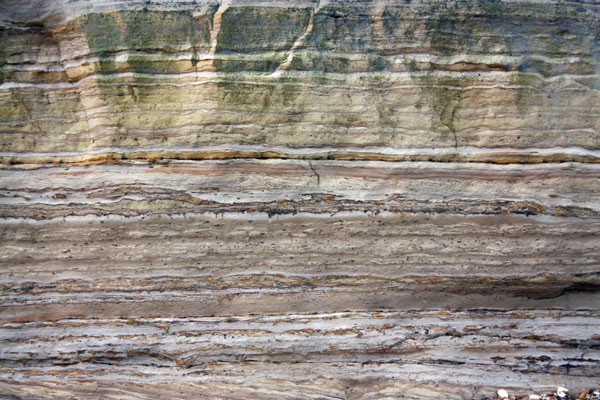 The cliffs are eroding fast, up to a metre a year. On our way back we watched as a trickle of stones fell down a section of cliff, where people had been walking a moment earlier. This was followed by a loud crash as a bush from the scrub above came down. I have never heard the earth sound so loud. Fortunately no one was nearby when it happened.
Further back in time the area was frequented by dinosaurs, their footprints have been found on the beach. We didn't find much in the way of fossils or footprints, but Kevin found something else of interest and called me over. He wondered whether it was a piece of crab carapace. When I saw it I thought it must be a piece of skull as it had sutures, the wiggly joints between skull plates. We decided to take it home.
On Monday morning we contacted Archaeology SE to see if they could identify it. Their forensic archaeologist identified it as the back of a human skull and told us to contact the police as soon as possible! Three police officers came to collect it and took our details.
Perhaps it belonged to a sailor aboard one of the ships tragically wrecked along the Sussex or Kent coast. Such shipwrecks include RMS Alaunia in 1913, in which two crew members lost their lives. Hopefully we'll find out a little more about it in a few weeks time.