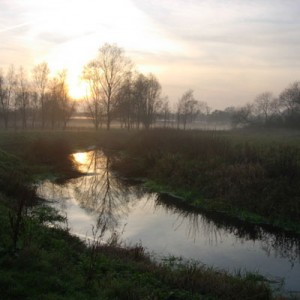 Recently I added a couple of papier mache bowls to my Folksy shop featuring A Letter At Twilight and Dancing at Sunset designs which I had originally made into cards. I thought about the series of photographs that I used to overlay my illustrations, they're of the River Adur and were taken one evening in November 2011 when the sea mists were rolling in. We lingered for a while, chasing deeper into the mists as the sun went down. It was very atmospheric.
I thought it would be interesting to explore the River Adur a little, to know a bit more about one of the four main rivers of Sussex. So recently, Kevin and I started our investigation at Shoreham where the River Adur finds the sea.
A wreck that I'd seen featured on a paranormal website, intrigued me and I wanted to find it. According to local legend, the wreck was once a fishing vessel that became caught on the rocks during a massive storm in 1893. It is said to be haunted by a group of shadowy figures who seem to be trying in vain to dislodge the boat. They are said to be the boat owner's family, destitute after the stranding. The nearby footbridge, built in 1781 as a Tollbridge and now a Grade 2 listed building, is also supposedly haunted by a certain "Blue Lady".  This stirred my interest a bit as I paint blue "ladies", but I haven't been able to find out any more of the story.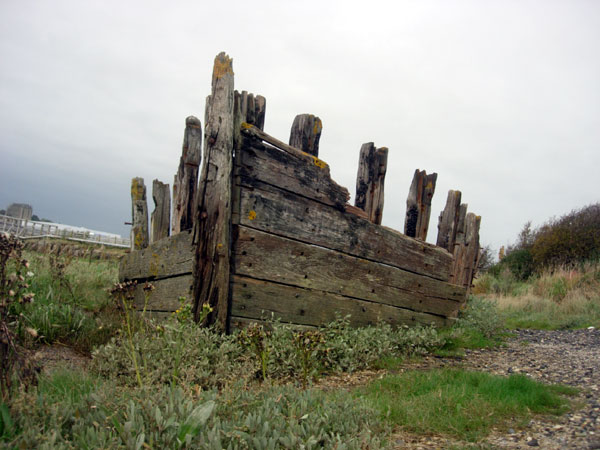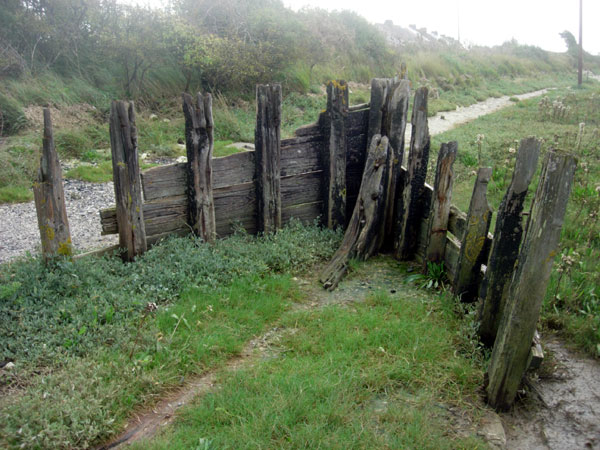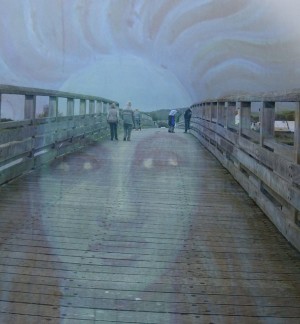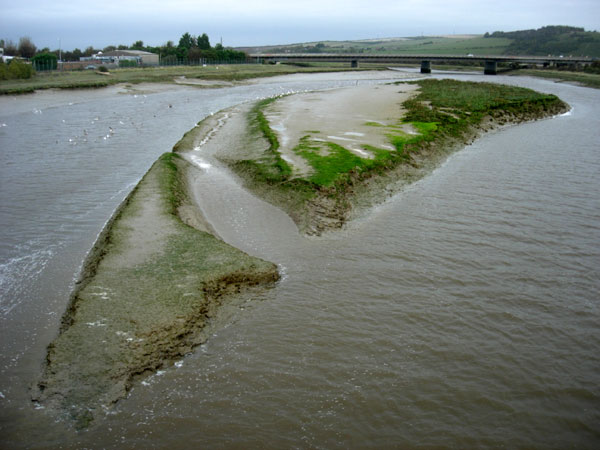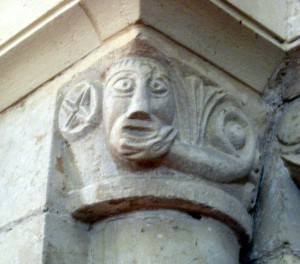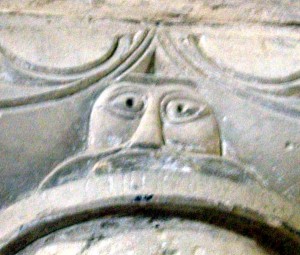 We wandered over the bridge looking upriver where a tongue of mud shaped like a cuttlefish harbours gulls, ringed plover and cormorants open winged like phoenixes towards the sun. Apparently there are over 30 words for "mud" in the old Sussex dialect, from thick mud, "slub", to "smeery", wet and sticky mud. The muddy silt of estuaries with mudbanks is supposed to be rich and fertile – full of lugworms and the other life like soup – it shifts and rearranges the land, laying it down and sculpting it in a kind of peripheral dance. A swan signet of beige smudges passed beneath us and I thought about the beautiful work of India Flint and her times spent beside rivers, collecting, dyeing, writing and musing. Over the bridge, we watched a murmuration of starlings over Shoreham airport swirl and pulsate like ink dropped into water. We passed a World War II pillbox beside the path crammed with vegetation and junk; this was becoming an interesting, "Edgelands" experience. (Check out a review of the book, Edgelands, and an interesting radio programme by the poet authors.)
Our wanderings took us to nearby St Nicolas' Church first built around 900 AD. At first I thought, just another church, but inside a few things caught my eye. First, one of the turret windows smudged green by the foliage outside pressing in against the glass as though seeking a light within, and then, amongst decorative stonework of limpet shapes, a few, charming carvings of heads – could one be a green man? – a cat mask and elf carvings too. There were hints of a maritime nature in the church and graveyard that I liked.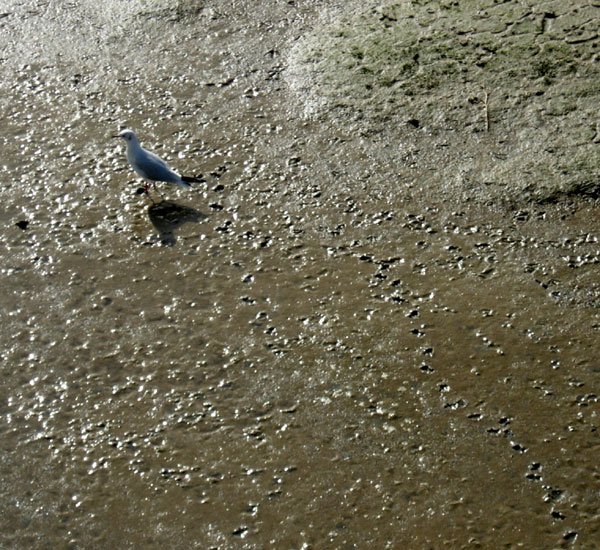 Over another bridge, the Shoreham Houseboats came into view; well into Edgelands territory now. It is a smorgeborg of wonderful junk put to elaborate and creative use. I had little idea the place was so interesting and artistically inspiring; we saw a group of sketchers with eyes cast out over the mudflats and boats. The flotsam and jetsum of defunct war shells, sheds-on-stilts, a boat made using half a bus, ropes and tyres, log-piles galore, walkways of flower pots, children's toys, bicycles,…I half expected to see a figurehead or two.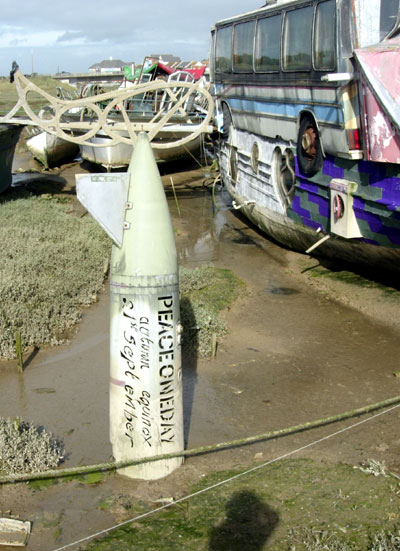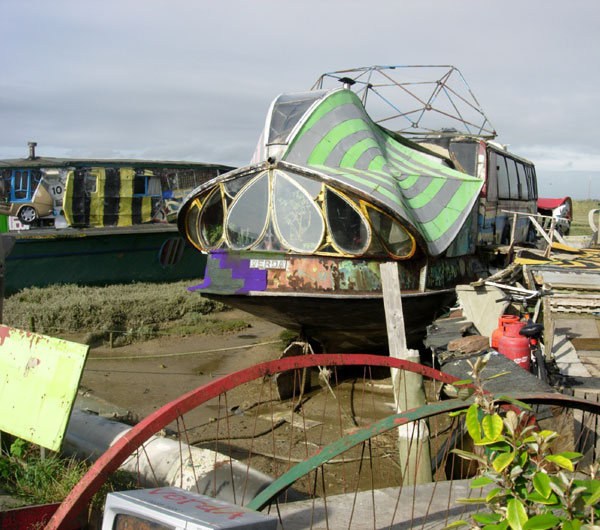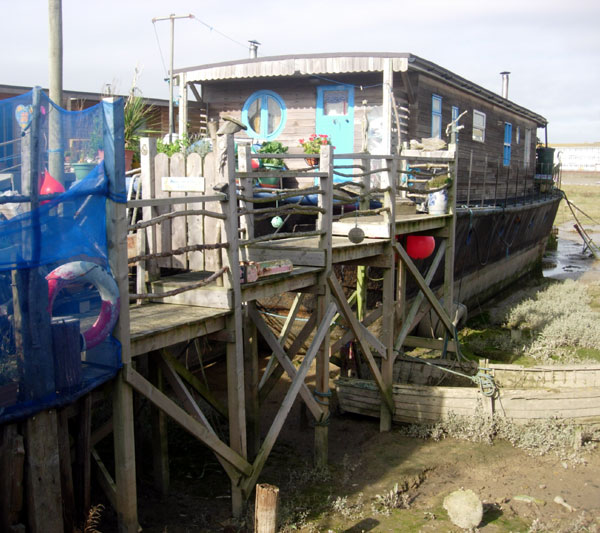 Today I visited an exhibition at Fabrica here in Brighton called Reef by the artist Simon Faithfull and collaborators. It is a poetic exploration of the idea of collapse and renewal. Back in August, an old fishing vessel, the Brioney Victoria, that had reached the end of its human use, was ritually set fire to and sunk off the south coast at Weymouth in Dorset. It was rigged with five cameras that transmited underwater footage of the wreck for 6 days showing the first signs of colonisation by other, non human life. The artist wanted to witness something that was once part of our human world of appointments and schedules, enter a new ecosystem, a world of which it will be a part for hundreds of years, part of geological time. With Reef, he wanted to create a portal into this "other paralell universe" in the murky green depths of the sea.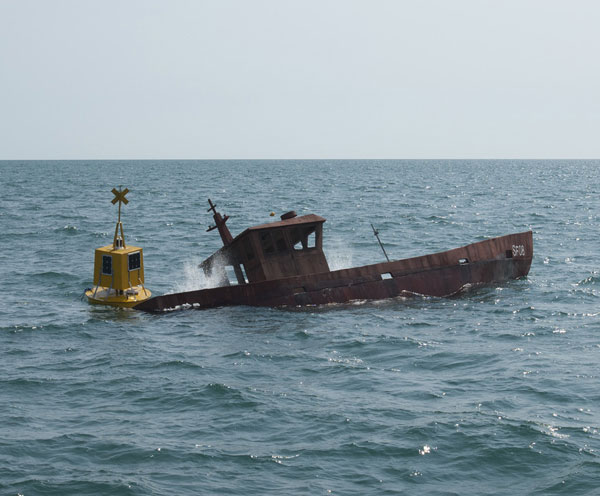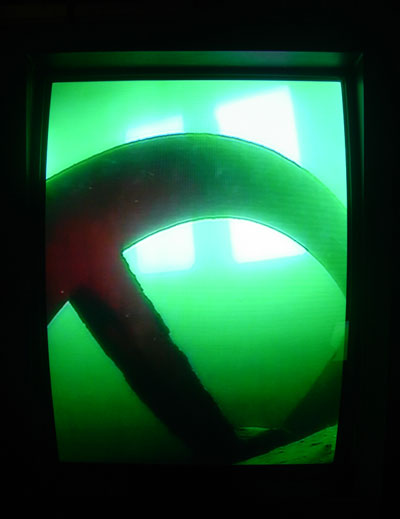 A film of the boat being set alight was displayed on a large screen in the darkened church that is Fabrica. The clock – that no longer works – is set at the time the boat sank. Below there are smaller screens where films play of underwater scenes described as of a "deep mournful green colour". Alien or pea green soup came to my mind or a haunting pea green soup. Bubbling, glugging, muffled underwater sounds emanate from the screens. I like the whole idea of the project and that the boat will become an artificial reef, but I was slightly disappointed in the display; I don't much like tv screens as display units.