I have created a calendar of wildlife illustrations for 2023 called Into the Woods.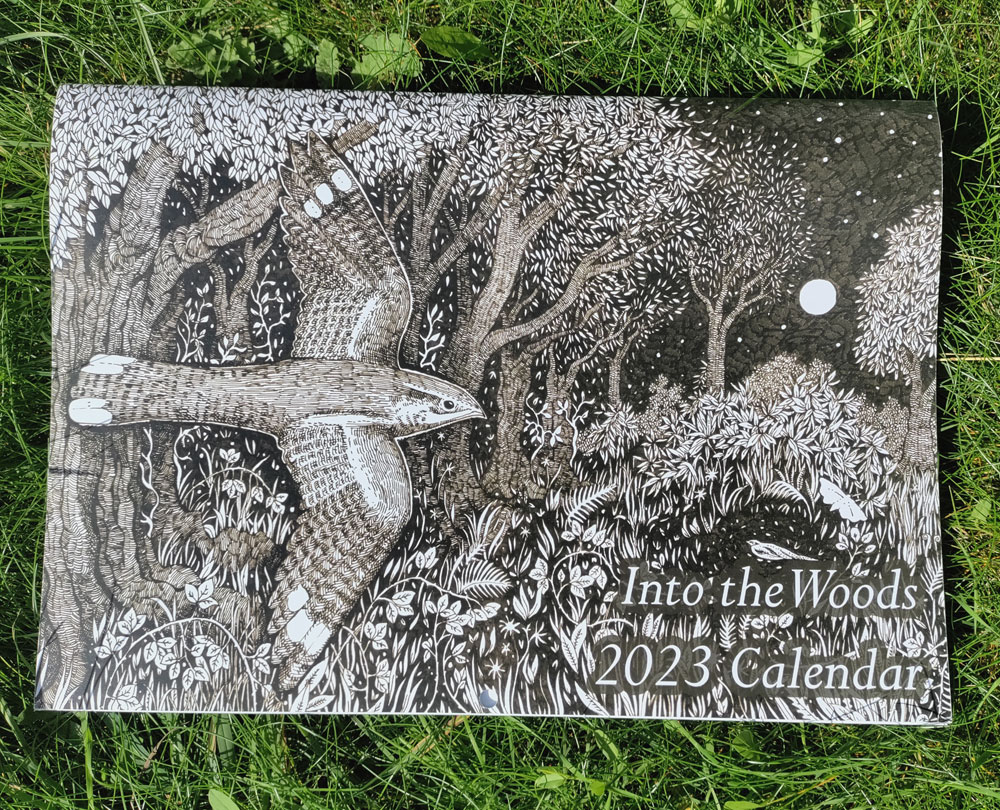 The calendar features 12 highly detailed, sepia, pen and ink wildlife illustrations for the months of 2023, with an additional one for January 2024. Accompanying each illustration is a grid for each month for notes along with the phases of the new and full moons, but no public holidays. It is sized A4, opening to A3 when it is hung on the wall, with a punched hole for hanging.
Included are pictures of badgers, nightjars, owls, deer, hares, otters, a kingfisher and a dipper, amongst other woodland animals. It is printed on high quality 200gsm paper and will be sent in a stiff, kraft envelope.
Into the Woods is available in my Etsy shop and Reflections shop.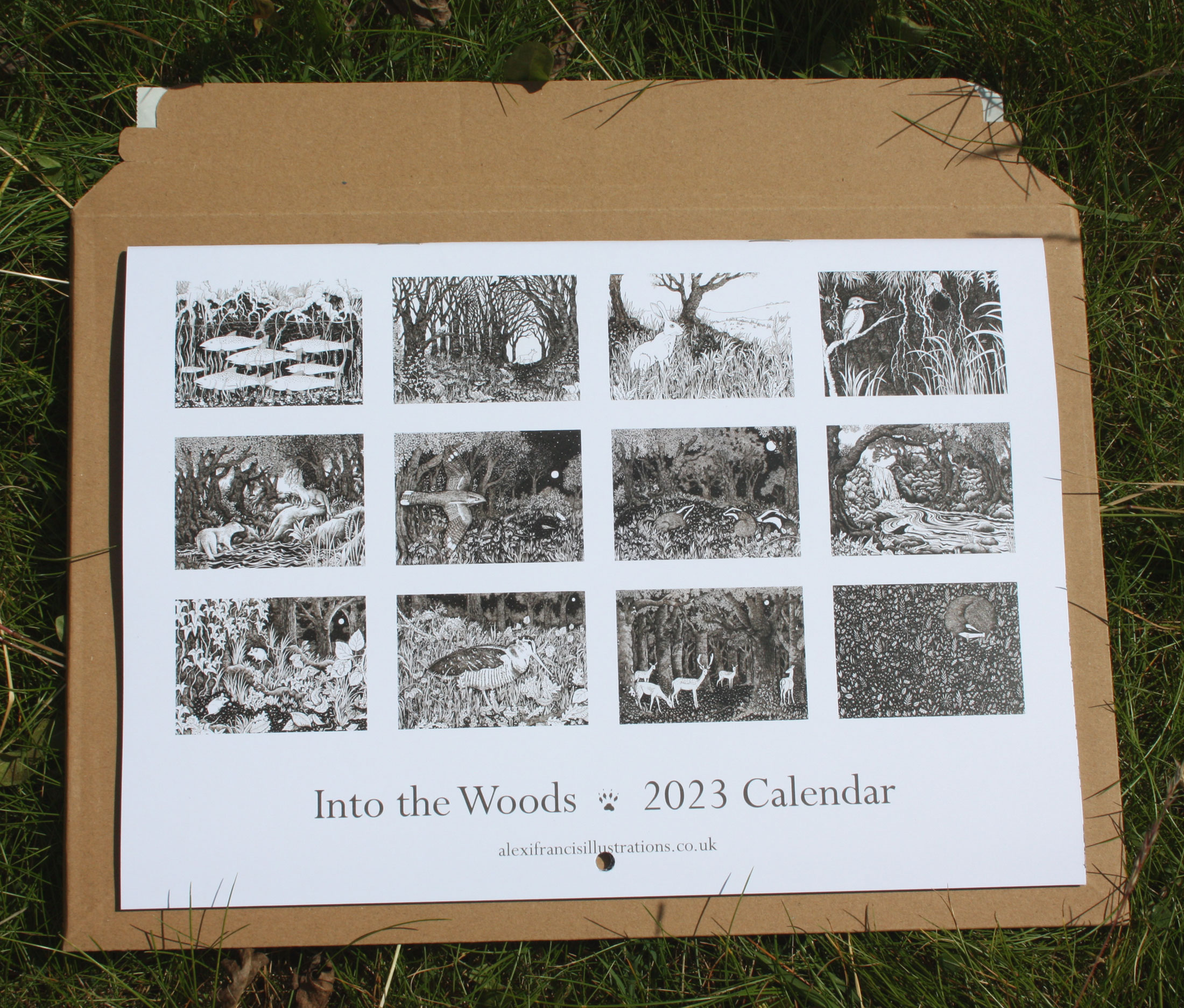 As the season turns, I'm off to the woods again!