I disovered an artist today whose drawings captivated me as soon as I saw them. Paul Bloomer works in charcoal and paint and he also makes etchings and takes photographs. It was his charcoal drawings of birds and skies that prompted me to get out my pen (I've mislaid my charcoal) and undertake some free, scratchy drawings.It felt liberating after so much detailed illustration.
Looking at Paul Bloomer's artwork, I wondered whether the environment where artists live infiltrates their work. Paul lives on Shetland, a wild corner of the British Isles, no wonder his art is beautifully 'wild'. Brighton doesn't inspire me at all, so what hope have I? Then I thought of the weather – its wildness affects us all. The persistant storms have moved me so I decided to try and capture a bit of this wildness – the swaying trees, the birds flung across the sky like scraps of fabric, the constant movement. I wanted drawings with movement. Below are my sketches – all from some wild corner of my mind: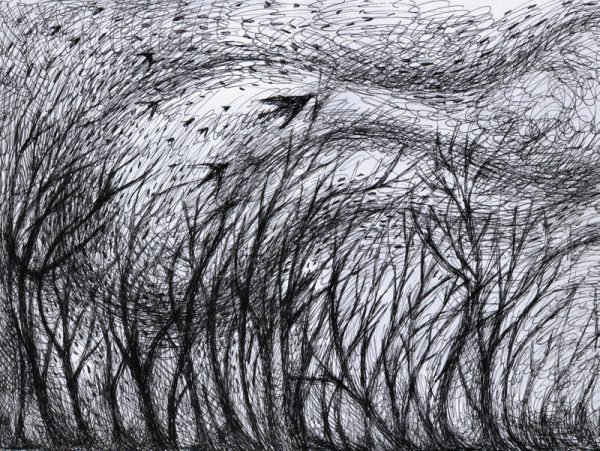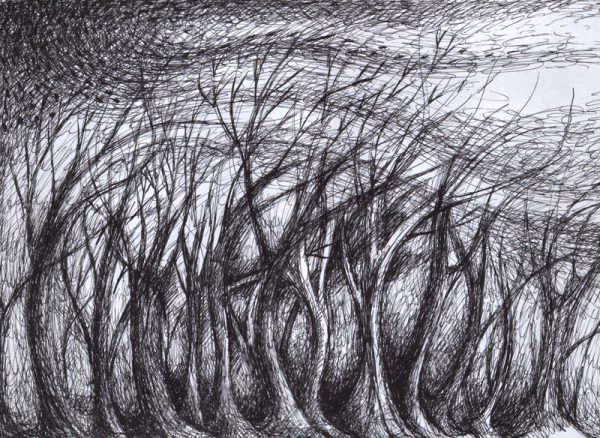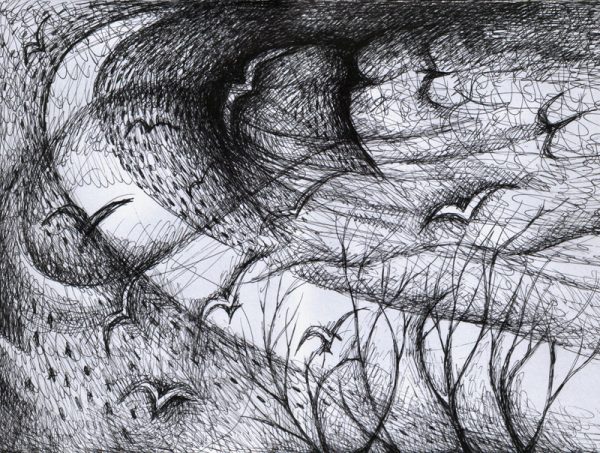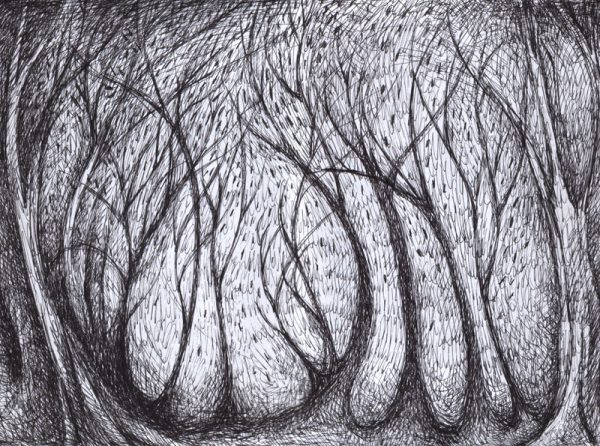 Check out this beautifully written article about Paul Bloomer by Malachy Tallack on the Caught by the River website.