Back in 2016 I learnt about an intrigueing 17th century dress hauled up from a shipwreck off the coast of Holland. Apparently it belonged to the Countess of Roxburghe, lady-in-waiting to Queen Henrietta Maria, wife of Charles I. It's a romantic story that you can read about here. From then, I decided I'd like to do an art project centred around a dress, something that has been done many times before.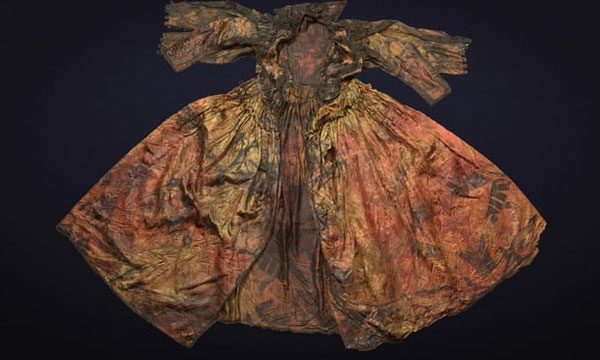 I forgot about the idea until it was rekindled by a visit to see the paper dresses of Stephanie Smart at both Danny House, 'Maison de Papier', in 2017 and Firle Place, The Regency Wardrobe, last year. (Firle Place was where the film Emma was filmed.) Here is a photo of one of the dresses in Danny House: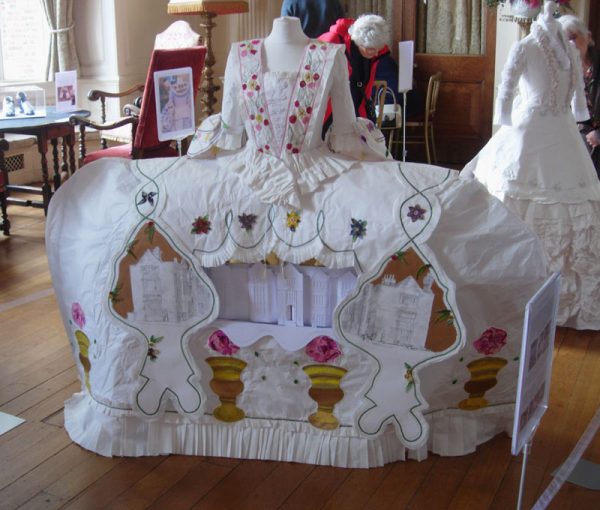 You weren't allowed to take photos of the dresses at Firle Place, but I managed to take a general scene. You can see photos from all exhibitions on Stephanie Smart's website.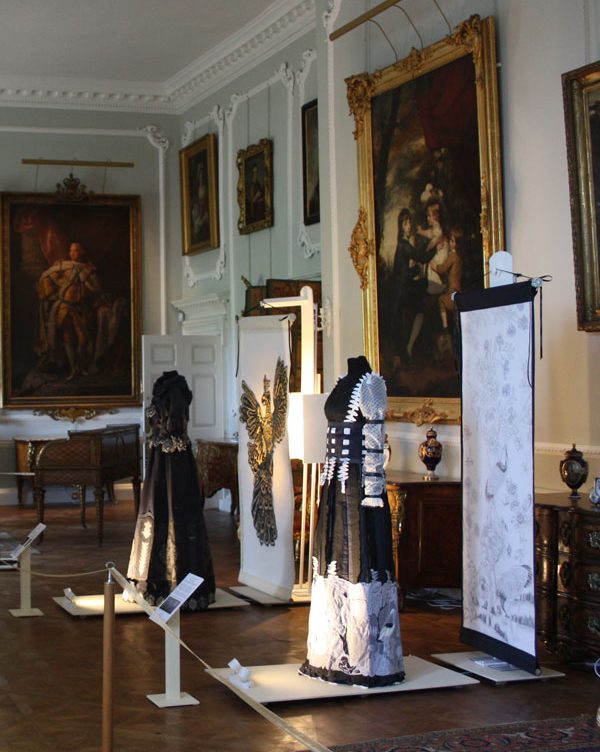 I'm always curious about paper art. There are other paper dresses, dress illustrations and paper objects made by different artists that I like. Check out Marina Terauds' dress illustrations here and artist Chris Lines' mixed media dresses.
I like the idea of dresses and stories, dresses and words, sea mottled dresses, dresses underwater… the latter reminds me of the tragic drowning of Sarah d'Avigdor-Goldsmid, depicted in the sea by Chagall in the beautiful windows of Tudeley Church, which I have written about before.
I decided, as usual, to do an altered book. I reached out to the sea for inspiration, but nothing returned to me. I've been too embedded in the woods and forests, too much with trees, so trees had to be involved. I started the book last autumn, but it wasn't going quite as I wanted it to. After much experimenting with folding paper to create a paper dress that could be folded into the altered book, I decided the result was a bit too similar to a gaudy Spanish souvenir doll in a flamenco dress :) I stuck with it though. I've used gold pen and gold paint on the papercut pages along with coloured inks. Here is To the Forest Ball altered book on a stand made out of a metal coathanger: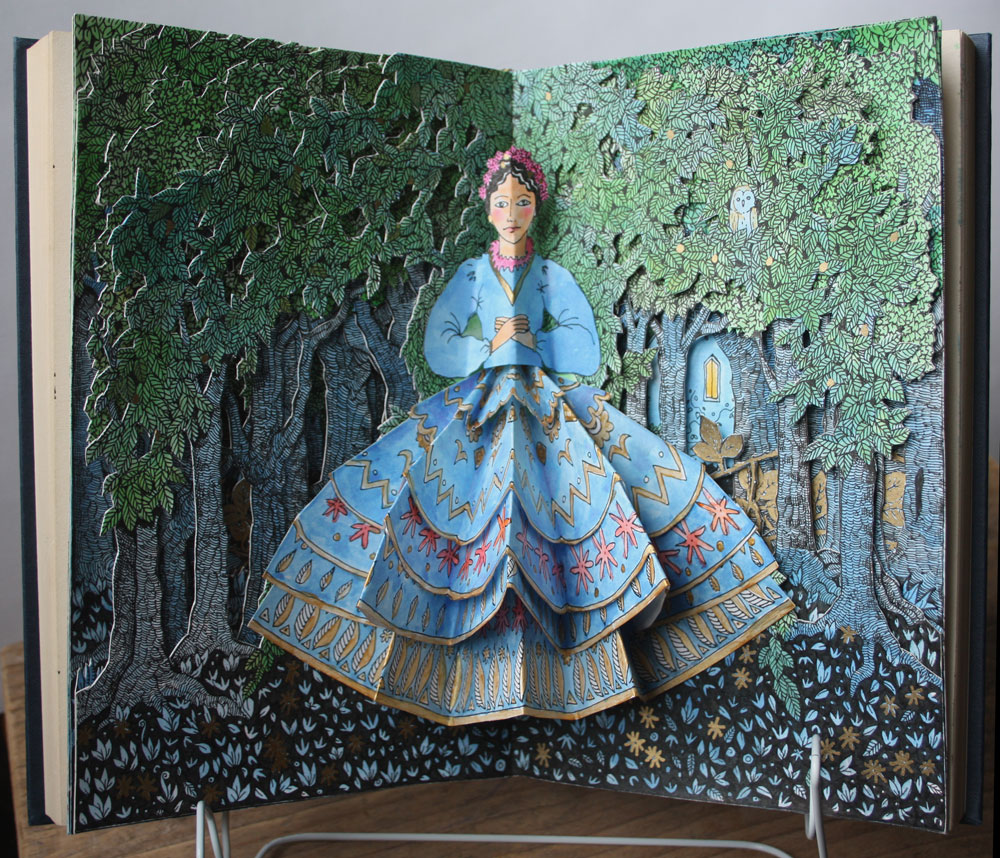 And here are a few of the inside pages with a lot of gold brambles and blue, dusky trees:
To the Forest Ball will be available in my Etsy shop and website shop soon.
I hesitated a lot while working on this book, feeling ambiguous about the dress. I don't wear dresses myself, but over the years I've found myself illustrating women in long, old fashioned dresses.
I embarked on a picture that will be made into a card. I've called it Waiting for Rain because the woman is holding out her hand. I thought that I'd work on paper collaged with brown paper using pen and ink, gold paint and metallic inks. I also wanted to pattern the dress with a bramble design. The drawing is size A3. It shimmers in the light: