I'm working on an'altered' hardback sketchbook, which differs from any I've done before. One difference is that every page is illustrated, the backs of the pages as well as the fronts. Someone will be able to open the book anywhere and see a double page spread illustration with papercut work.
The other difference is that most of the book will be illustrated and cut – not just the central 12 pages. I stick two pages together between spreads for strength and because I like to papercut thick paper. I intend to make about five sections, each with a different scene. It'll be like five books in one – and will be a lot of work!
So far I've done the first section – a night wood scene with badgers and owls beneath a crescent moon: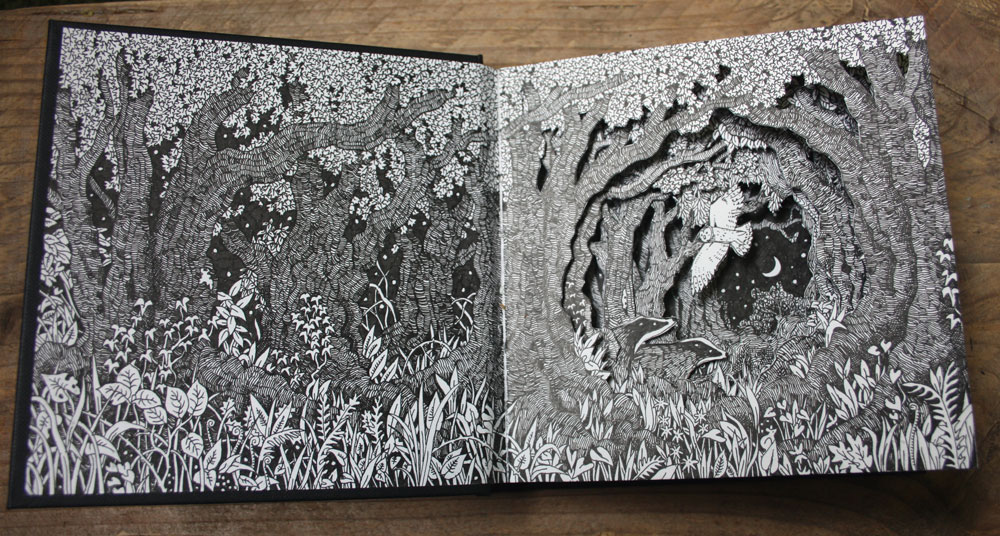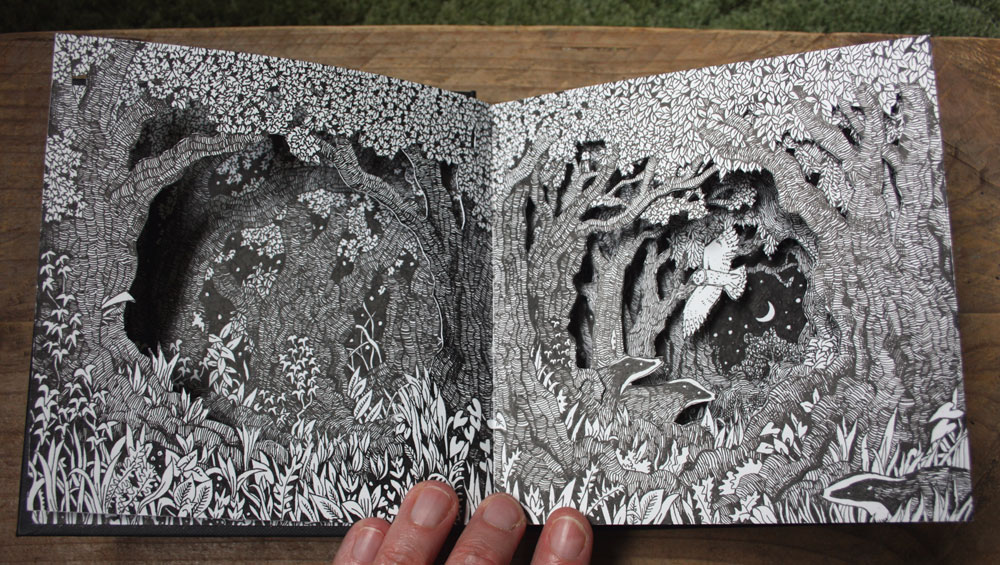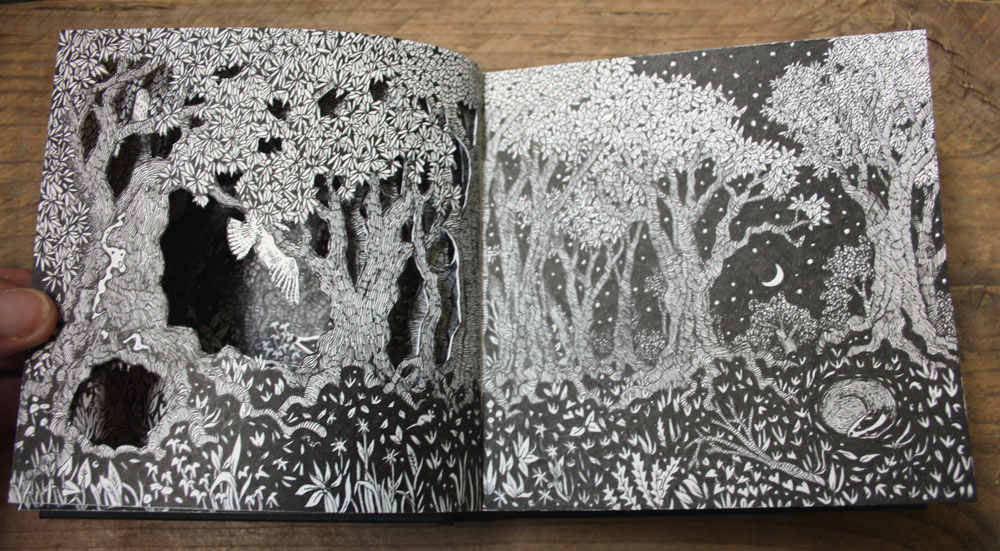 Sections to come? Perhaps, deer, foxes, nests… I'm not out of the woods yet!