At the end of June we went down to south Devon where we stayed at the truly lovely Hearth Retreat in their little Apple Wagon.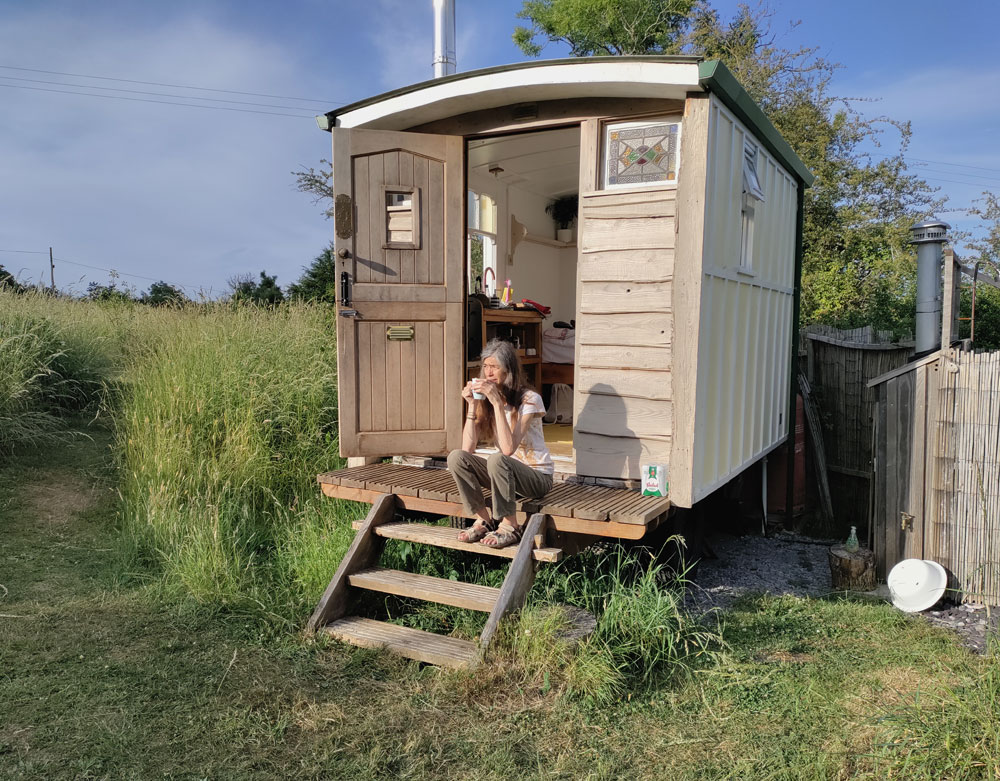 It was so peaceful, roaming the fields and woods I was in my element. I just happened to be reading The Lost Rainforests of Britain by Guy Shrubsole – as I am a lover of all rainforests – so it seemed a good idea to visit some temperate rainforest in East Dartmoor National Par, as mentioned in the book.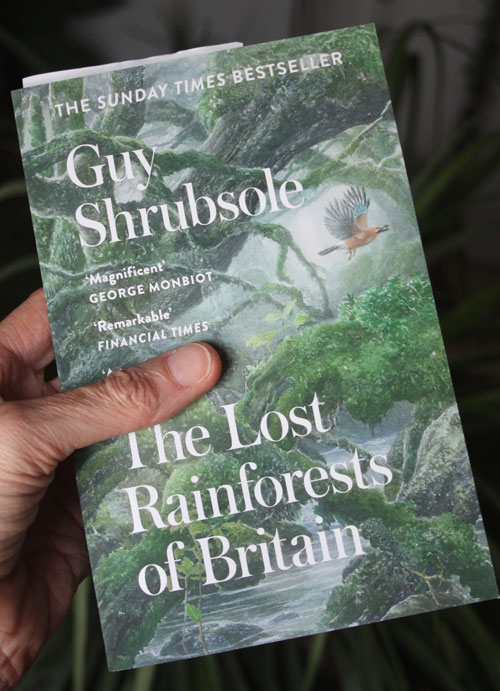 Temperate – or Atlantic/Celtic rainforest as it is also called – is characterised by trees, often sessile oaks, bearing all sorts of epiphytes – polypody ferns, lichens, mosses, pennywort. The trees literally drip with verdant epiphytic life. Like all rainforests they receive a lot of rainfall that creates rich, moist, tangled layers of lush vegetation that I find incredibly beautiful in dappled sunlight.
We've visited smaller patches of rainforest in Wales in the past, but this area in Devon struck me as being more extensive and rich. Nothing beats a river flowing and muttering over rocks in a forest. Here it's the River Bovey.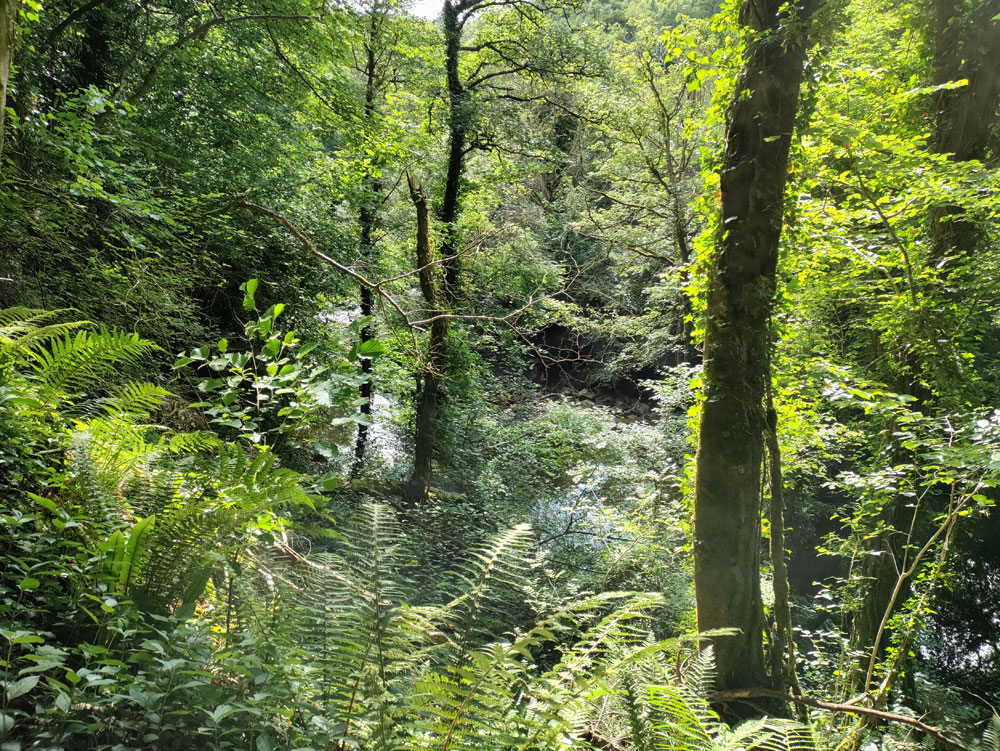 When we returned home I decided to work on another rainforest altered book, but this time of a temperate rainforest. I've featured an otter – they visit the River Bovey – a couple of stoats, a pied flycatcher and a jay among the ferns, moss, lichen and rocks.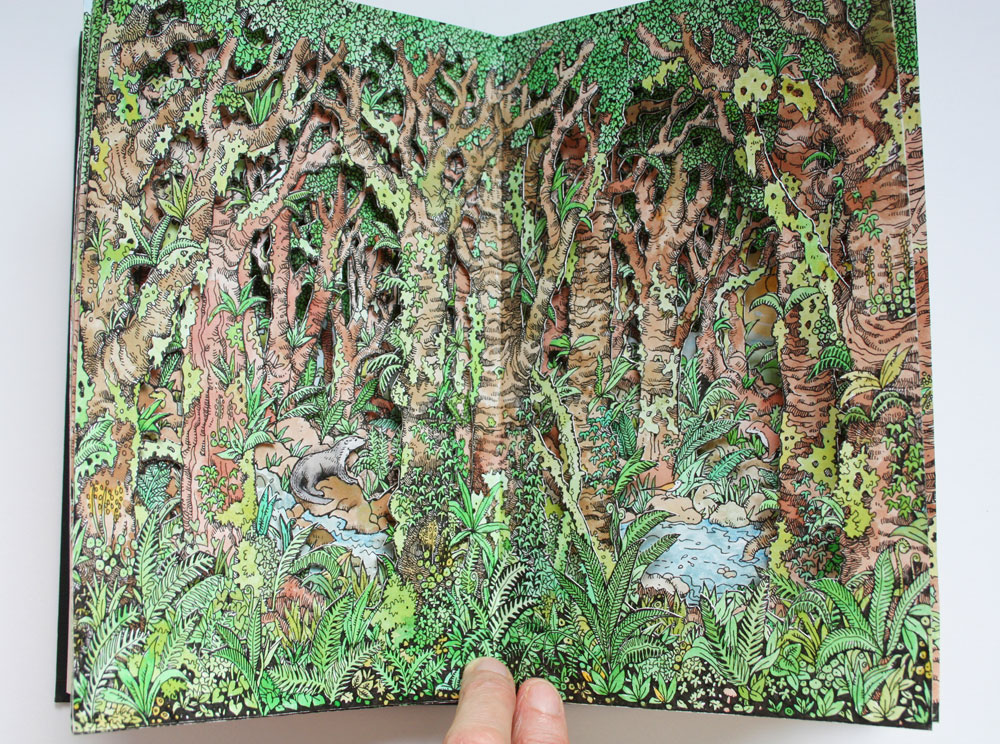 Once again forests feature in my art. Like the author, Jay Griffiths, forests and woods make me happy. Temperate Rainforest Altered Book is available in my Etsy shop and in my website shop.