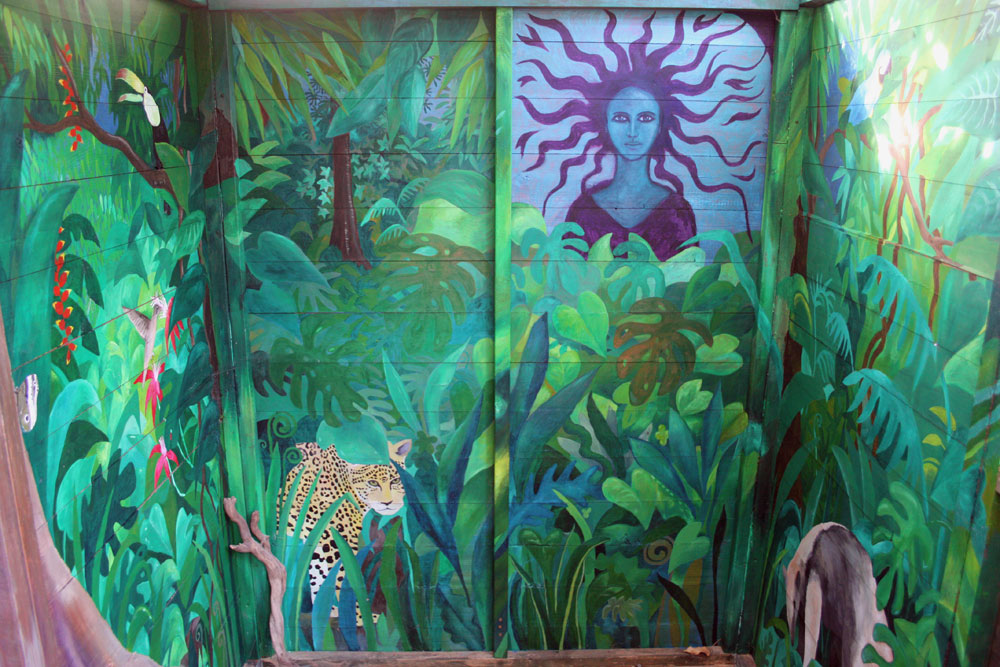 I mentioned in a previous post that I was painting a mural in the shed at the bottom of our garden. Kevin erected the shed in September last year with salvaged wood and an old shed/treehouse given by a friend.
This spring I set about painting a rainforest mural inside.
My rainforest is a dream forest based on a Central/South American rainforest as it features a jaguar, anteater, toucan, parrot, heliconia flowers and a hummingbird. It also features a Spirit Guardian, a blue woman emerging from the leaves, one of my blue women. I had intended to continue painting a rainforest scene fading into night, but when I found out we may need to move house, I decided to leave it as it is.
My neighbour downstairs said it reminded him of childhood hideaways. Child like or not, it became my little retreat for a while. It was like being in a birdhide listening to the robins that visited for food and fed from my palm, the tits and the resident blackbirds singing from an elder close by while squirrels busied themselves overhead, quite oblivious of me.
As I painted I couldn't help but overhear my neighbours' conversations and it was very pleasant hearing the woman next door singing a song that I recognised and later looked up; Erbarme Dich, mein Gott, JS Bach: St Matthew Passion.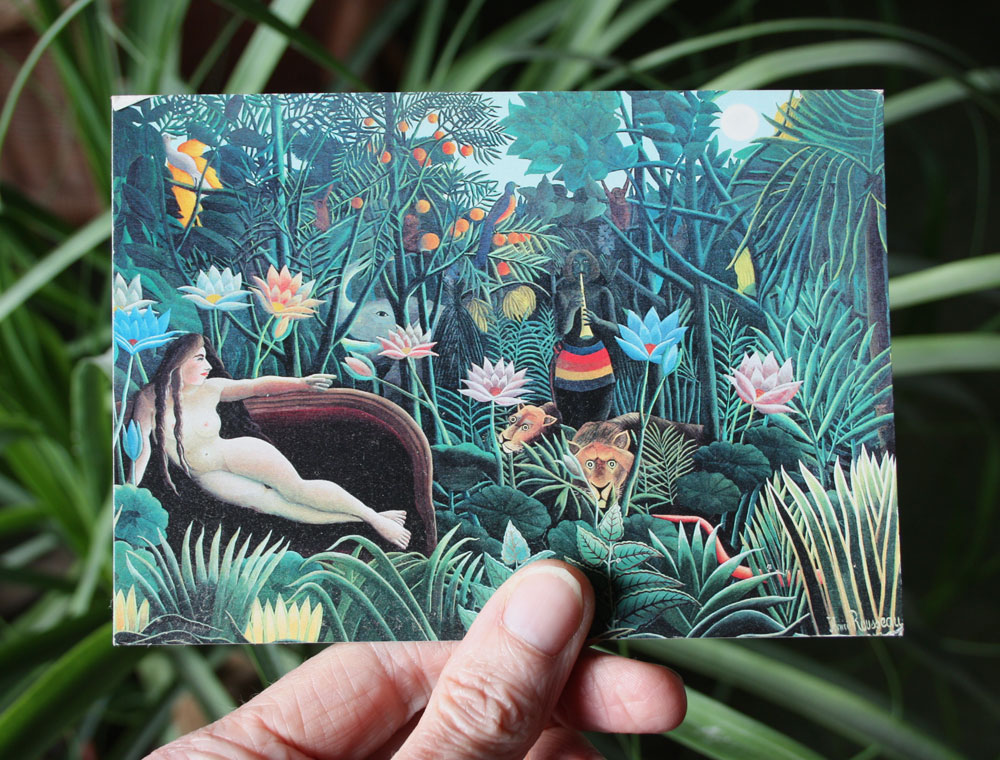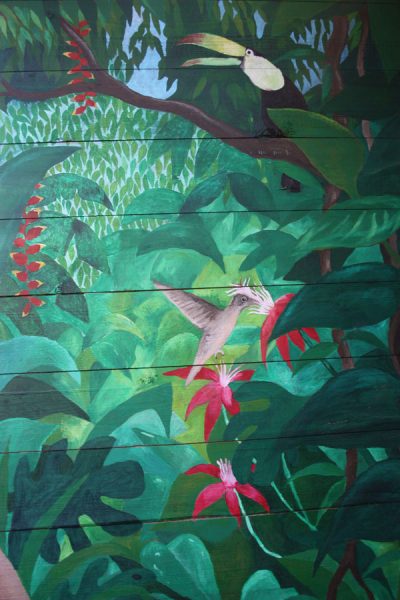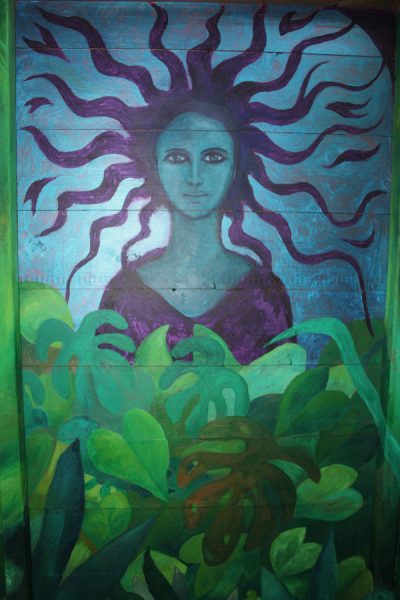 "Look deep into nature, and then you will understand everything better"
Albert Einstein.