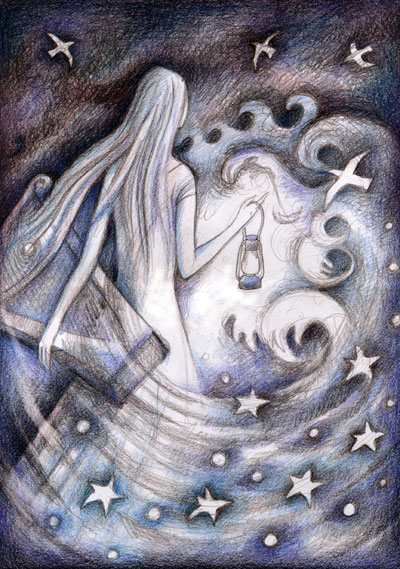 Waves, angry as hounds, crashed on the shore…
I'm progressing slowly with my "Turtle Dreaming" story. I'm trying to write and illustrate the story at the same time, but it's still in the first draft stage, changes can happen any time. So far there's a young woman, a harp, a storm, a turtle, a whispering moon and I'd love to include shipwrecks, smugglers and underwater "other worlds", but I'll have to see how it develops!
Click on images to see previous posts about the story.