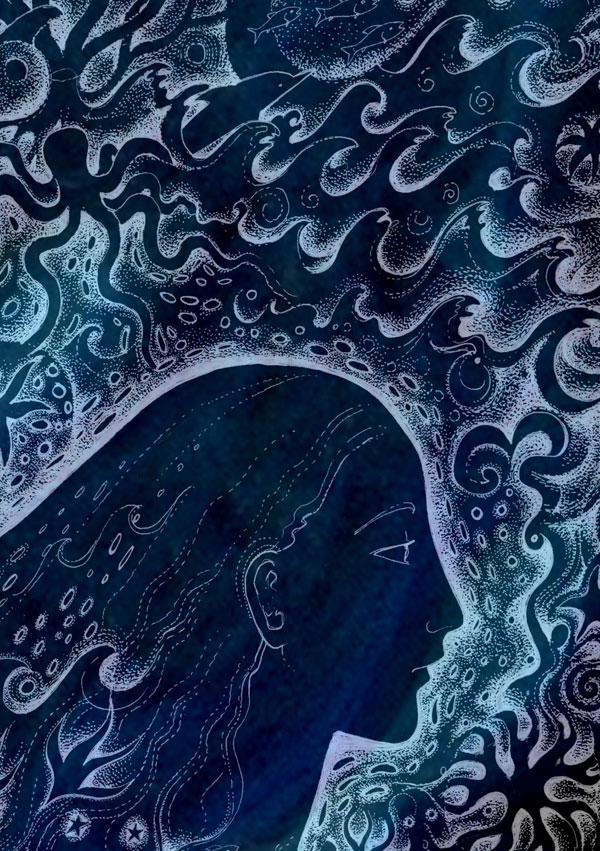 Dreaming, I stand on pebbles and sand. Before me is a rich, dark sea. There are waves, but not large waves. In the water there are octopuses, starfish, clams and swimmers. I want to join them, I want to be a swimmer too.
In the sea's echoing changing room there is talk of violins. There are neighbours, people I recognise, friends and family. Everyone is talking.
Before long, the walls of the building crumble and in rushes the sea, the dark, rich, velvet sea of swimmers and octopuses, starfish and clams.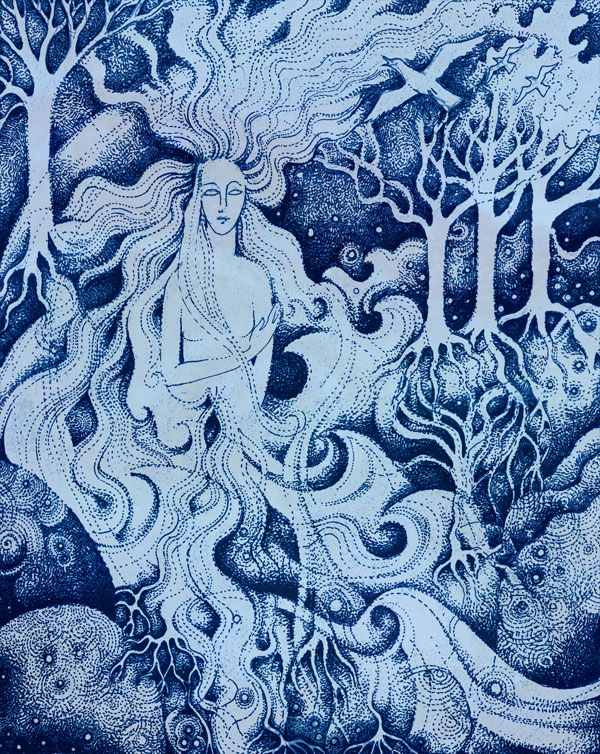 There are ammonites in the rocks. Strange creatures from the past lurk in the shallows. Beneath the waves I see continents and the blue-green eyeshine of the ocean floor. It becomes a melody of waving grasses and waltzing seals. I want to wade further in and join them, I want to become a swimmer-dancer too.
But I wake up. An amber light spills through the curtains. Did I join them? I would like to think so. Somewhere in another plane I may still wander the shore, marvelling at the life in the water. Of the land but tempted by water, mine is an world between air and sea. Perhaps it will always be that way.