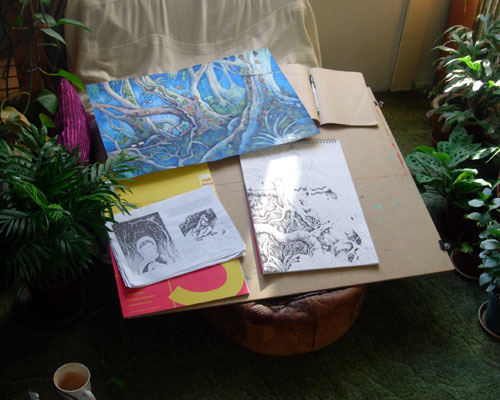 I seem to be continuing the woods and trees theme this year with my new booklet. This time it's a story, a kind of folktale and I like to describe it as a "tale from the forest" and it's called The Memory Tree. It is taking time though, already I have worked on several drafts and done many pictures – some for a colour version which I've decided to shelve for the moment.
However, I thought I'd show one or two pictures from the tale, a colour spread of a forest scene and it's equivalent in black and white (the one I'll use for the book) and a picture of the main character, a girl named Echo.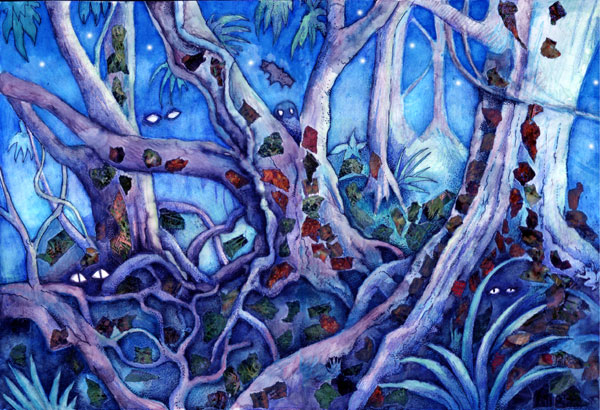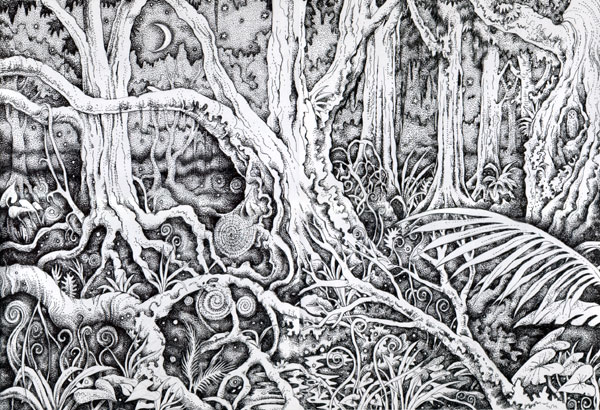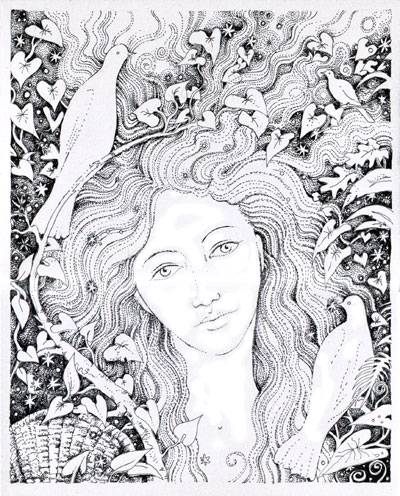 While she slumbered, a dream came to Echo, a dream of tree spirits and creatures she had never seen, watching, waiting, spying and humming in the darkness around her. It was a dream too, of forgetfulness, her tree, her garden, her parents and her past seeped away into the darkness as she slept.
Trees, woods and forests are so important to me. I need to take frequent trips out to the woods and it has been particularly lovely walking out in the Autumn woods recently, just before the storms hit and the blustery weather made its debut. Here is a favourite tree at Markstakes Common where we walked recently. It's a large, spreading oak that's been climbed in and well loved over time. All the woodland and forest visits I've made around the world – from woods like this to rainforests in Costa Rica – are distilled into my little story making the forest in it a lush, fictious kingdom from anywhere and nowhere, a forest of my imagination.