I have a new altered sketchbook that I've called The Badger Wood. I'm back into woods and all the wonderful, intricate textures and details I love about them.
I wanted to work in a sketchbook this time as I didn't want to have to stick extra paper into the book as I do with a hardbacked, secondhand book. I can see the appeal of using old books and the surprise of finding the magic of original papercut illustrations inside, but with this one it's all a bit tidier.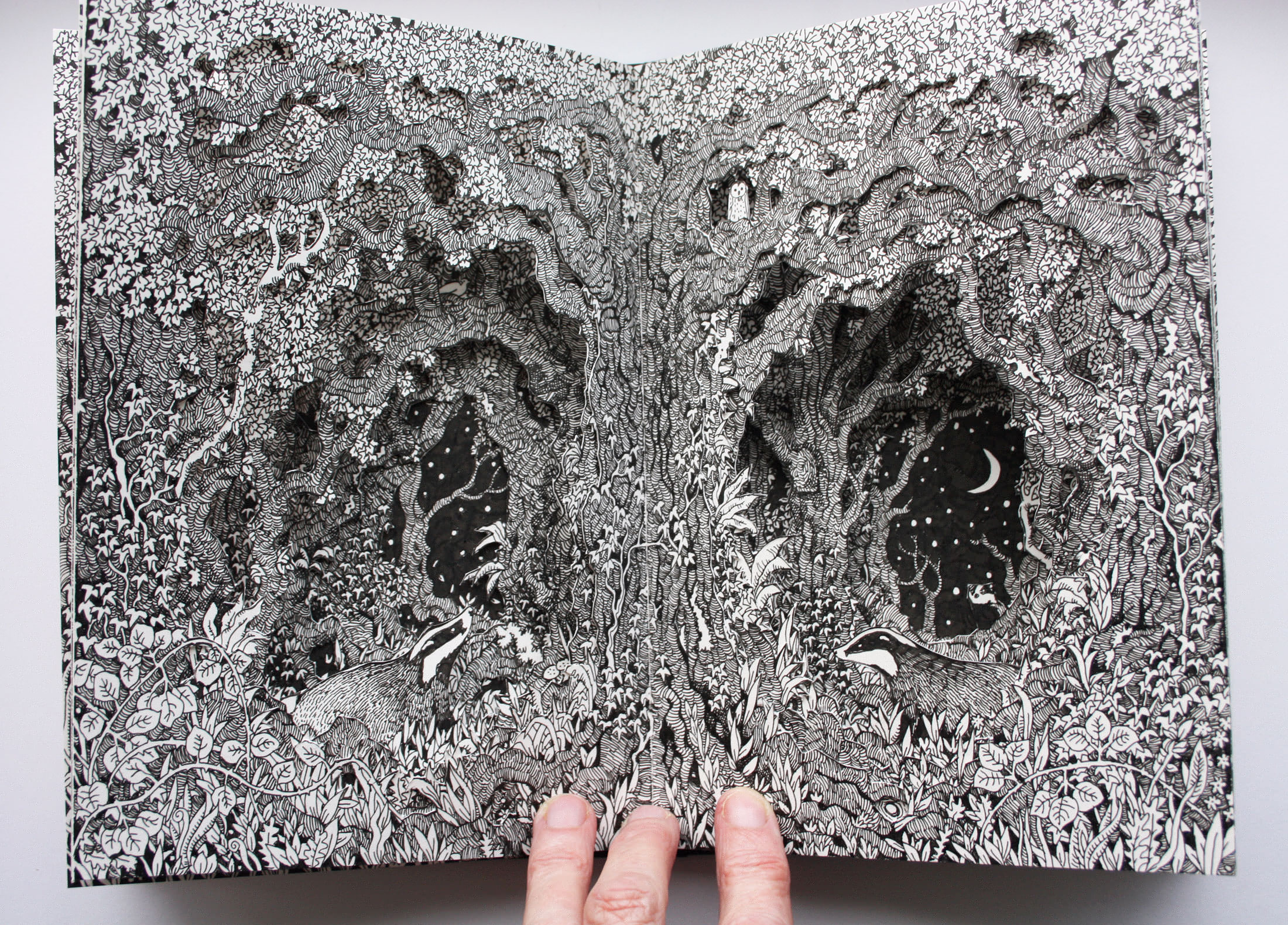 As usual there are six illustrated pages each side of the central spread and as the title suggests, there are trees, badgers, a deer, lots of brambles etc as you go deeper into the book and into the wood.
The Badger Wood is available in my Etsy shop where you can also see a video and some inside pages of the book. It's also now added to my website shop.
I've also created some new A5 notebooks using illustrations from my Goddesses of River, Sea and Moon book – Water Goddess Yemanja and Moon Goddess Hina – and another more recent illustration, Waiting for Rain.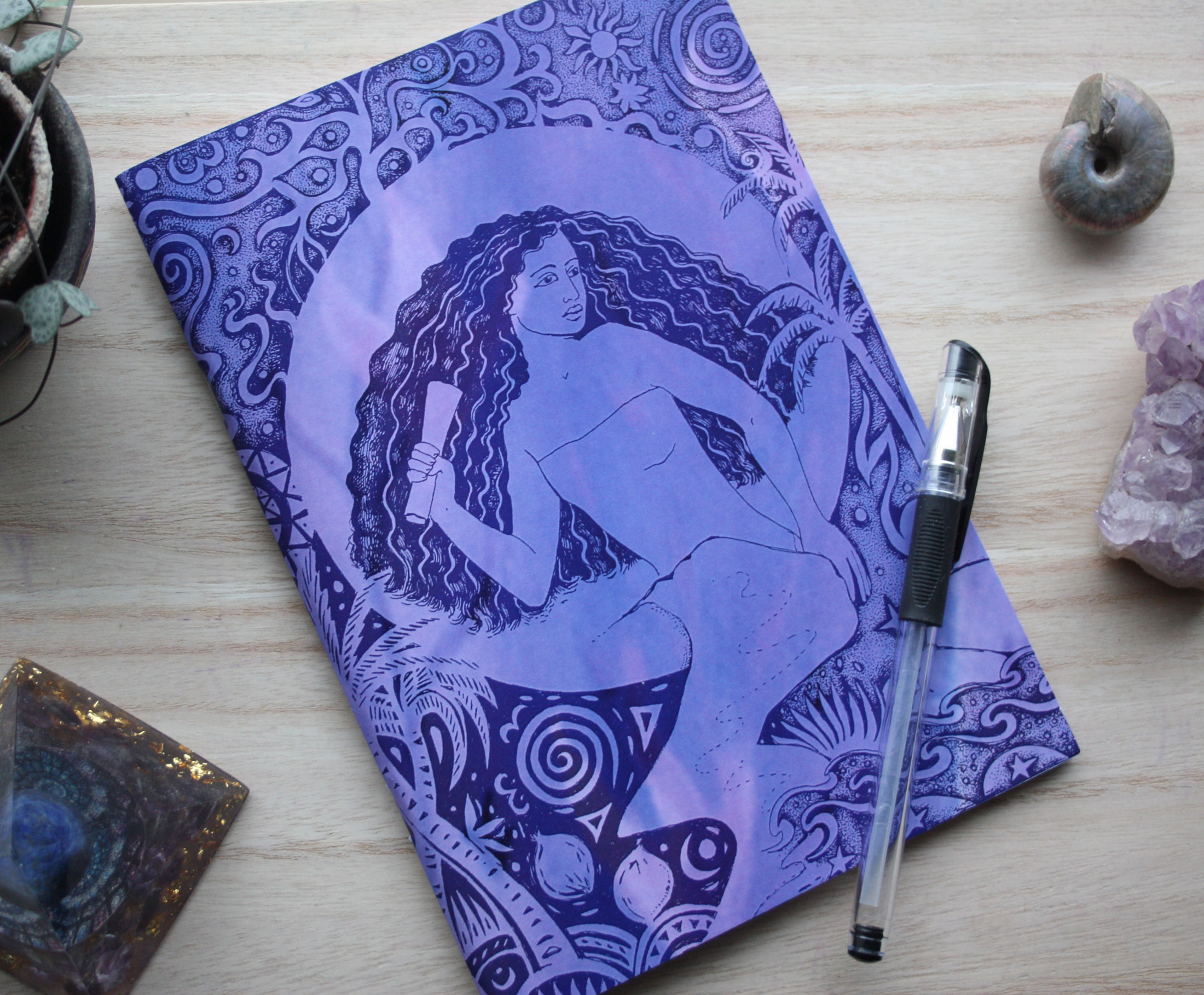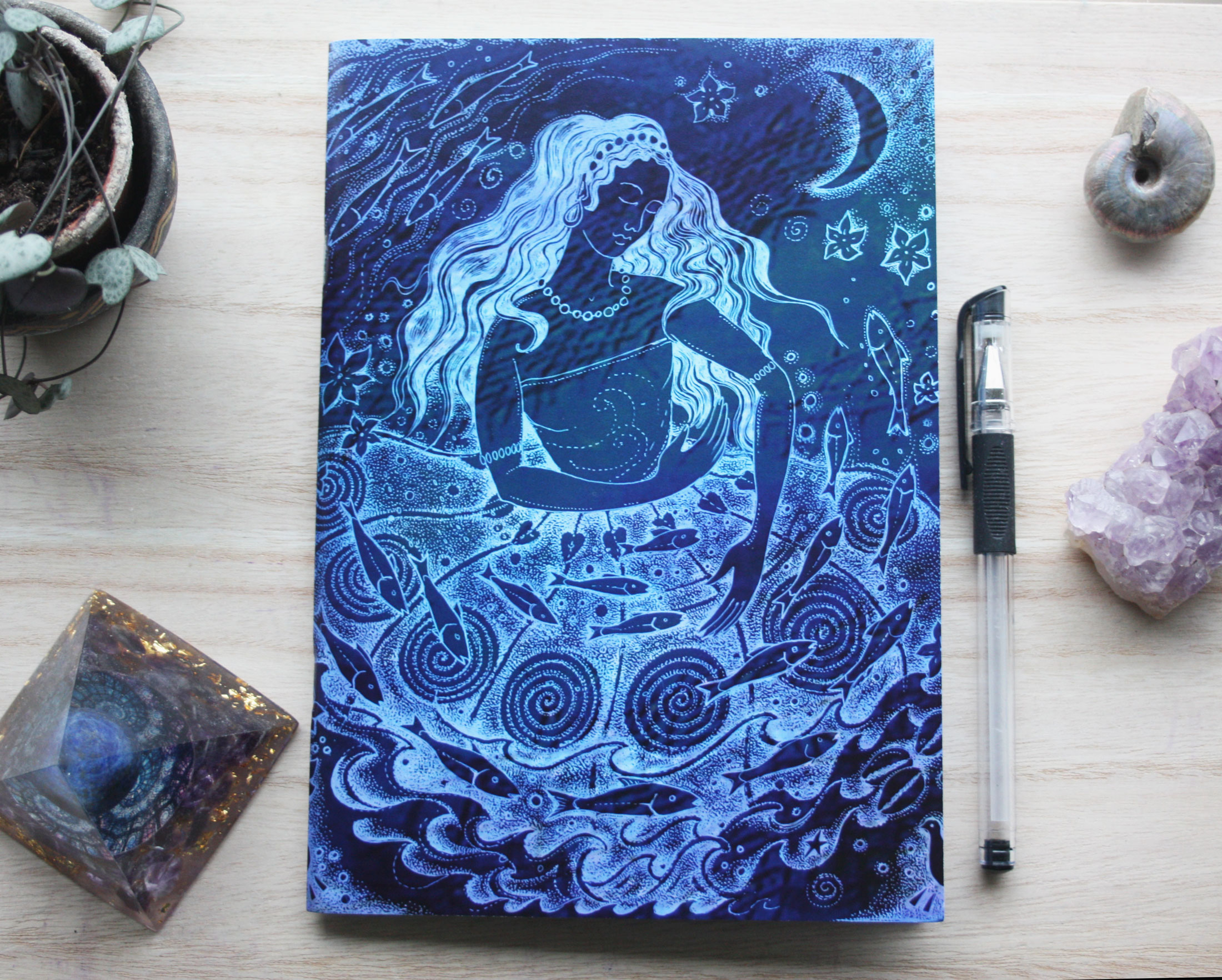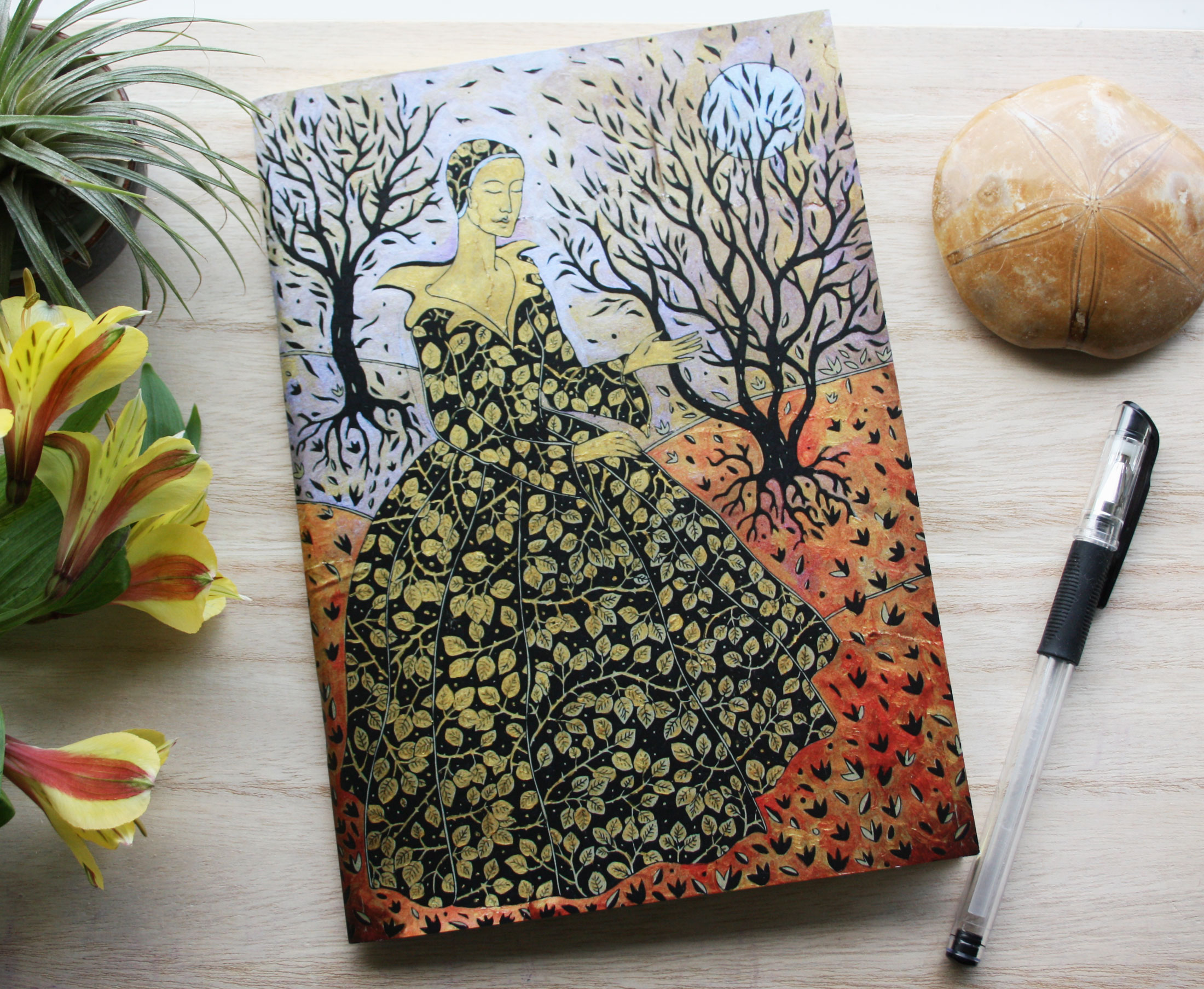 Each notebook has different coloured inside pages. Water Goddess Yemanja notebook has 80 light blue pages, Moon Goddess Hina notebook has 80 lilac pages and Waiting for Rain notebook has 80 cream inside pages. They're also available in my Etsy shop.
I'm pleased to say that my Waiting for Rain illustration has been included in the lovely 2024 Earth Pathways Diary along with my Forest Angel picture:
I've had enquiries about possible art prints of these two images. Contact me if you're interested in A4 prints or prints of anything else on the website.