I have often had an image in my mind of a woman trapped in stone beneath the waves, a sort of Rock or Stone Goddess or Buddhess. I first drew a picture of this in my diary back in 1989. I think I was feeling reflective at the time.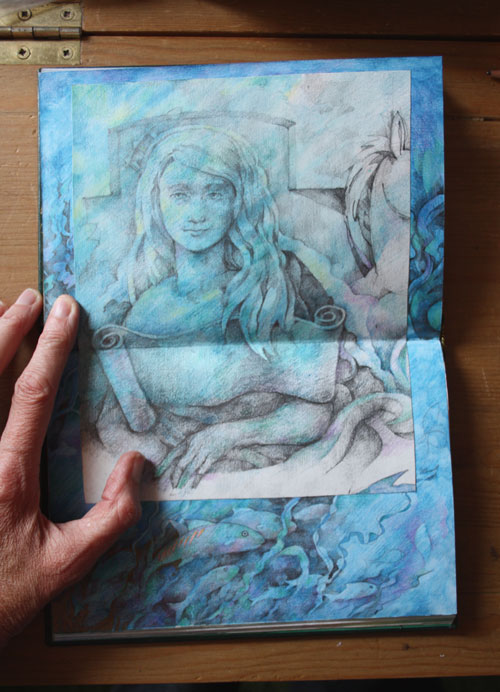 The image has stayed with me so I thought I'd work with it on another altered book, a colour one this time. Playing with photoshop and layering several images, I put together the image below to help inspire me: (I might make this image into a small card.)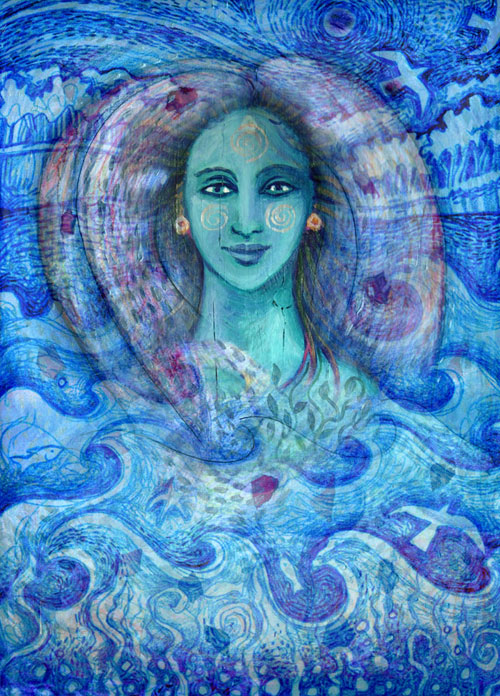 I had in mind a sort of Frida Kahlo image.
I have two large dictionaries, but I thought there's something sacrilegous about cutting up a dictionary so I bought a secondhand history book from my local PDSA charity shop (I should, perhaps, have read it first!). It's a bit of a tome as I wanted some depth to the images.
The result is below. It's coloured with inks, a mixture of turquoises, blues and golds. The creation of it was a way of expressing a feeling of entrapment I feel at the moment and a reminder that there is treasure within even if I can't always see it :)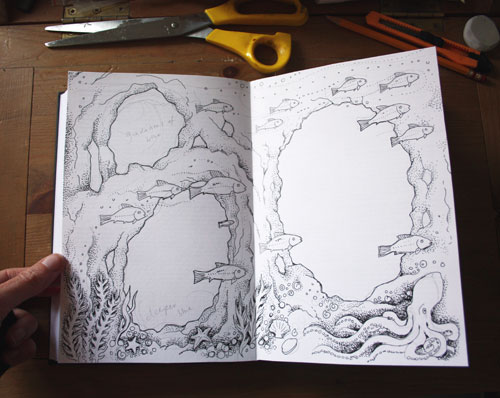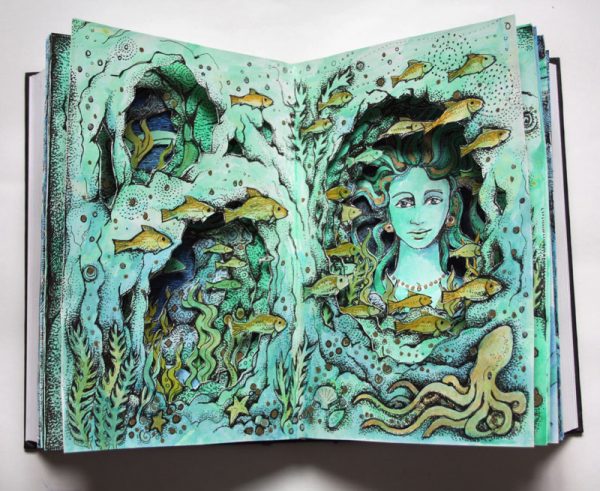 Here are some of the pages. Click on each to see a larger image: