It started with my neighbour having a clear out and leaving a pile of white box frames on the wall outside my house (it's common for people to leave stuff on the pavement with a note saying "Free, please take me!"). The box frames were in excellent condition and I had an idea of creating a layered illustration inside one similar to the way I make altered books.
My first attempt was of a deer in a glade. I took it to Studio 45, a little gallery near the Open Market in Brighton, where it promptly sold. I created more layered illustrated papercuts and bought some more box frames to continue the project. Those I've completed so far can be seen below. Some have gone to good homes, some are for sale in my Etsy Shop and Folksy shop and a couple are in galleries. They reflect my current themes of woodland, woodland edges and the wildlife that lives there.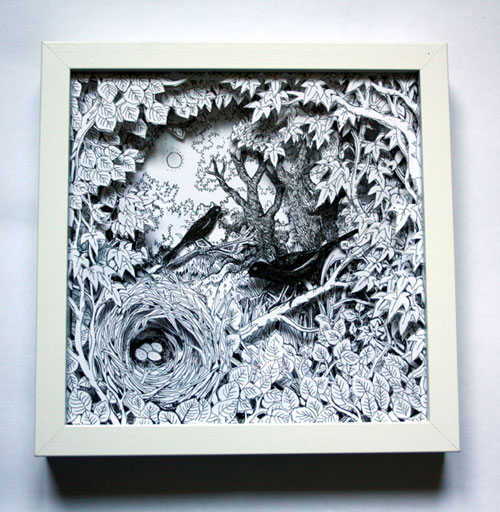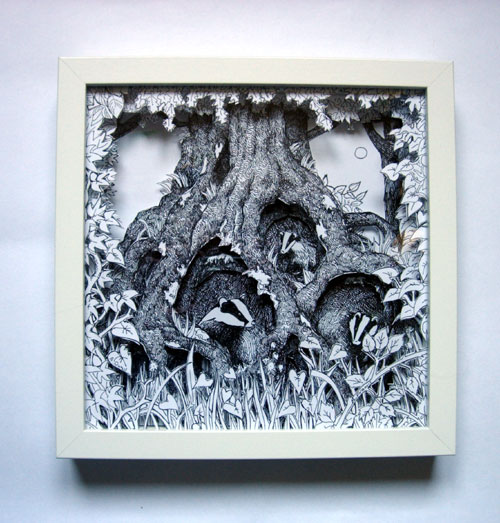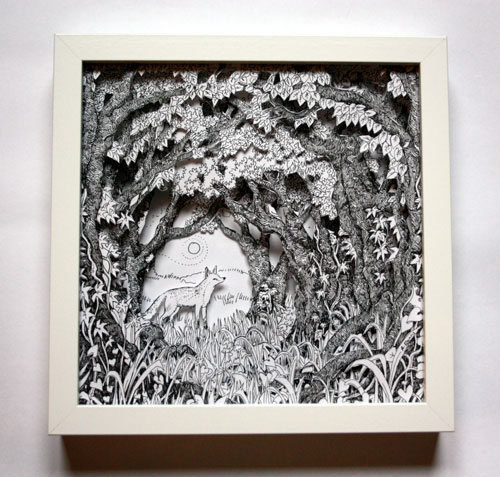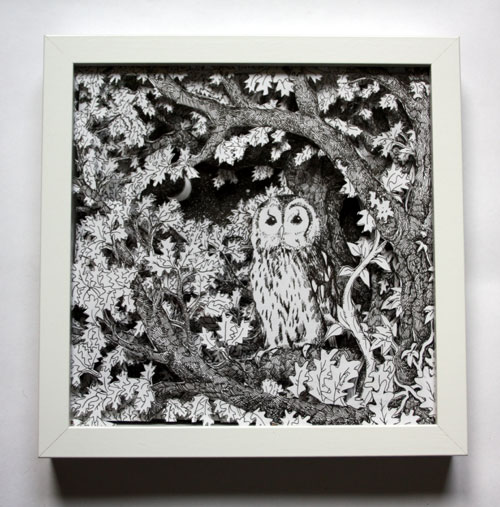 I am creating a separate page for box frames in the same way I've created a page for altered books. I'm still very much into pen and ink but soon I'll get into colouring again.