I have just got back from one of my favourite places, Penpynfarch, in a beautiful wooded valley in Carmarthenshire, Wales. As I wandered the river, lakeside and woods I listened to the many 'voices' I always hear when I visit, voices of the river and trees. It's as though moments and memories from times past and future speak from the very soils, hidden spaces and waters. I found myself listening, searching and waiting, and the words 'deep song' came into my mind, the deep song of the river and woods.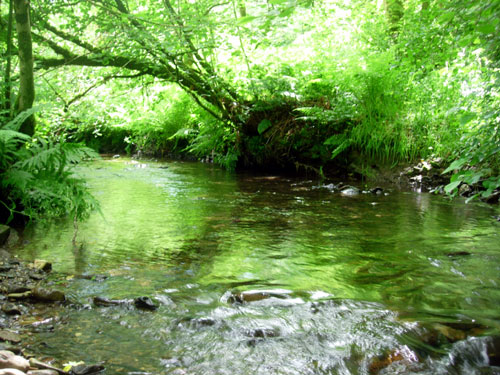 With my new mp3 recorder I recorded the many voices of the Nant Gwyddyl; returning to rivers, that mean so much to me.
Listen,
Rock, cleft, moss, stone,
of memory and eternity,
the River speaks
voices of rock and root,
echoes of shoot and bark,
algal smooth
chasing
animal pelts of weed,
into
a whirlpool of laughter
an eddy of thought,
rush smooth,
babbling,
gone.

a kingfisher,
riot of dazzling blue.

A child's voice,
A deep vowel,
sonorous tones,
silt of silk,
a current
secretly shifting the world.
A haunting harmony
carries me along by thought and dream.

I am river.
I have many photos from a few years ago, little has changed.
The ruin is a bit more overgrown,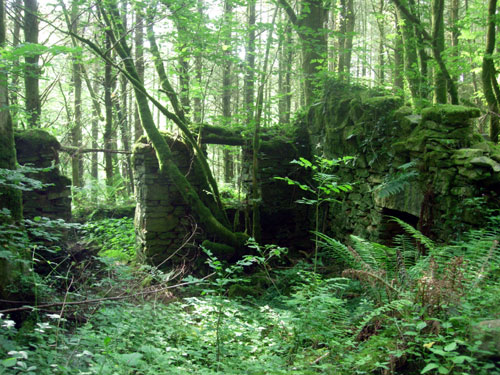 the wrecked caravan a little more hidden in its green swathe of undergrowth,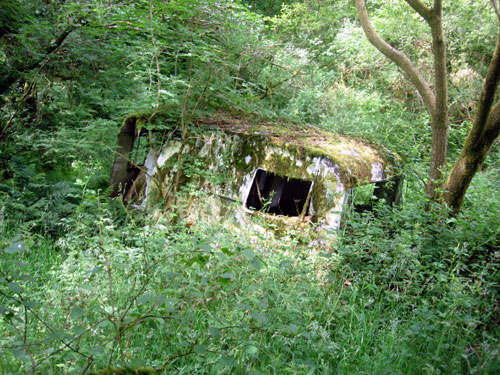 there's no sign of goshawks in the trees,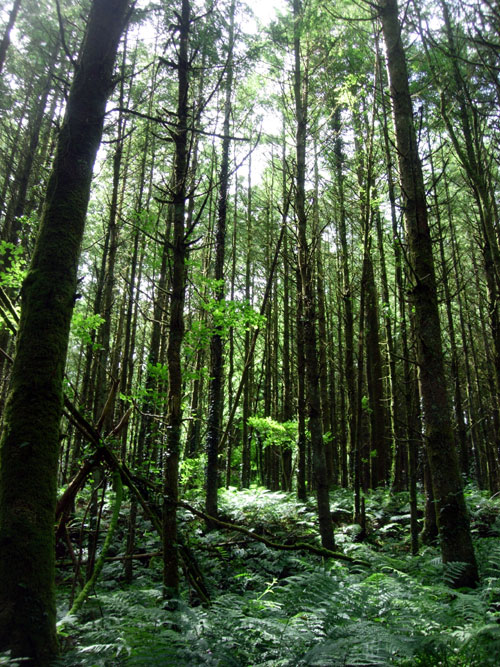 and the lake is still peaceful.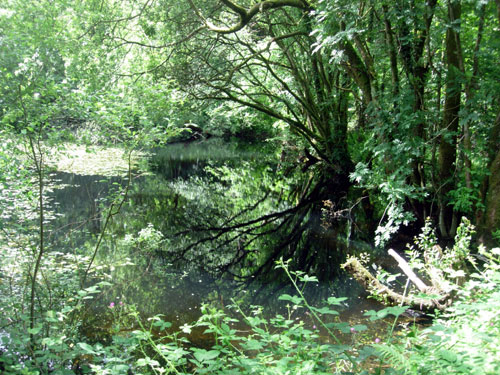 Then rain came as it always does in Wales. So I walked in the rain and watched the herons flying to and from the heronry, the river rise, it's voices a little stronger.
Now I am back home again I need to be patient and listen more deeply.
I am reading two books at the moment, both have "river" in the title. The first, The Other Side of the River by Eila Carrico, is a memoir and exploration of the meaning of water both physically and metaphorically in our lives, especially in the lives of women. It is written as a river flows, shifting gently here and there. The second book, At the Bottom of the River by Jamaica Kincaid. Perhaps I am drawn to anything with the word 'river' :) Both books flow with rivers of words or beautiful language, both weave in nature and hint at tropical lands.