I've been creating mini box frames in natural wood. One is for my brother's belated birthday, depicting a little badger scene, and the other is of the cabin where we stayed in France to give to the owners: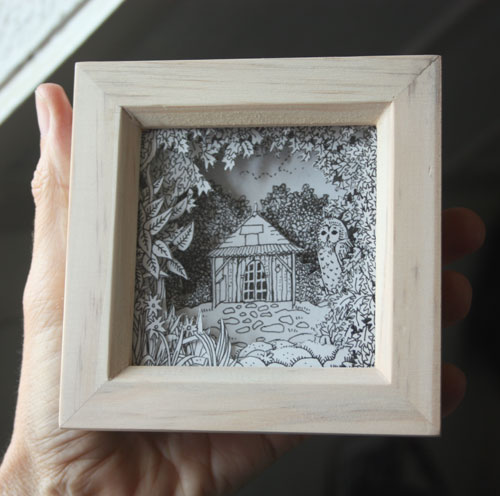 I've also recently created a larger box frame commission for a friend, a woodland scene with a badger, deer and owl: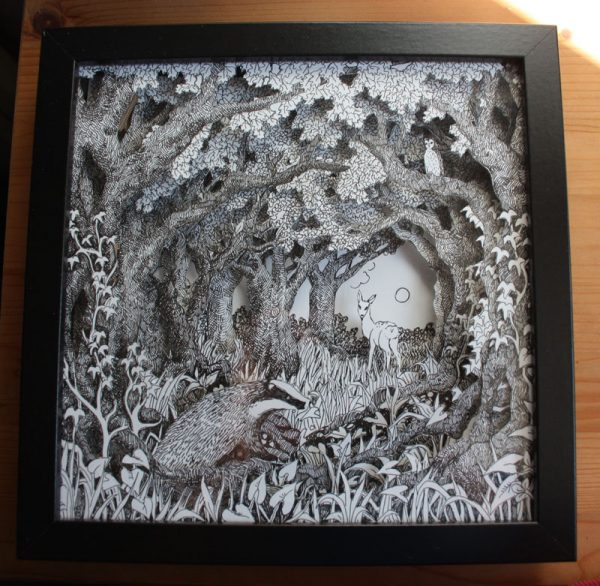 If you'd like a box frame made, contact me with your ideas.
I've also just added a Woodland Gift Box to my Etsy shop that contains a mini box frame, a The Memory Tree book, an Owl Notebook and some Nightlife Badges.