There's an owl theme going on at the moment. First I've been out looking for urban owls recently to write about for my book. So far, no luck, but I'll keep trying.
Then I discovered a lovely post about my altered books on the website My Owl Barn and was very pleased to sell my Owl Altered book on Etsy: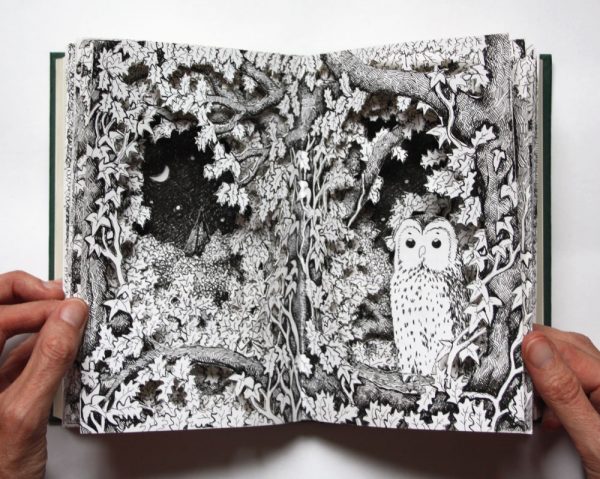 Yesterday I completed a commissioned Owl at Dusk Box Frame, similar to the one featured below: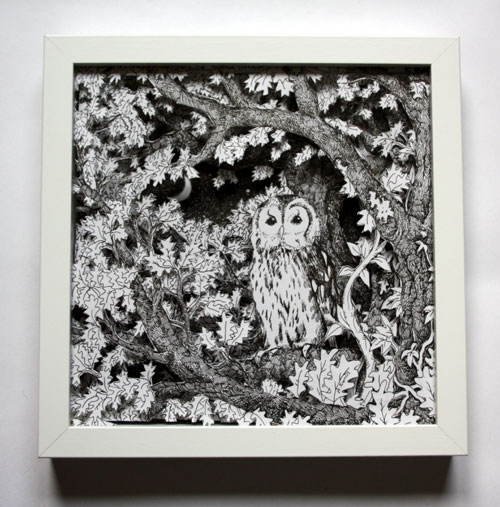 With the box frame I decided to hide a poem, Nature by Mary Oliver, written on parchment paper at the back of the box frame behind the final picture. I like the idea of hiding messages and hidden art for anyone who can't resist opening up the back of the picture.
Below are some images of the box frame process including the back page of the box frame. From the front all you can see of this layer is a bit of sky and moon, but it's a complete picture that features more trees and a badger.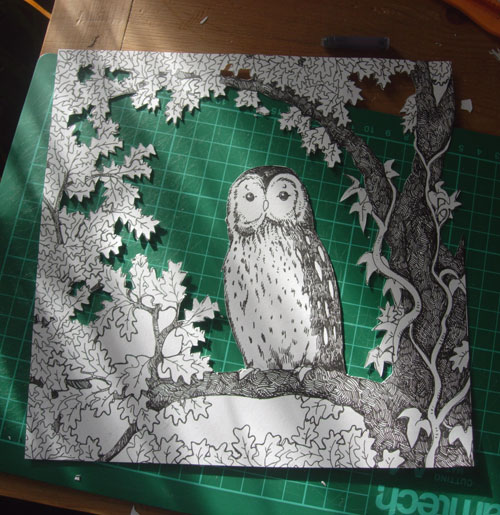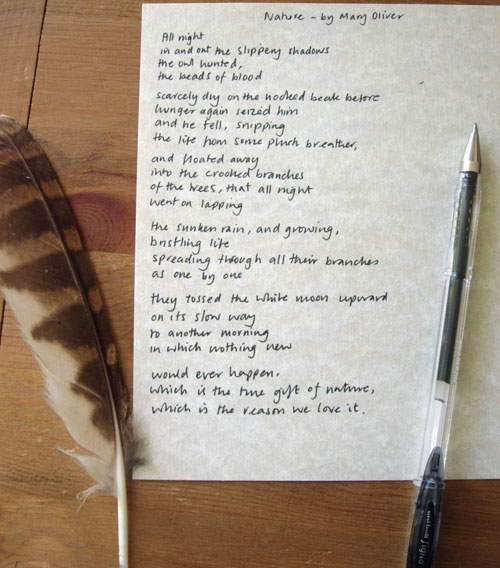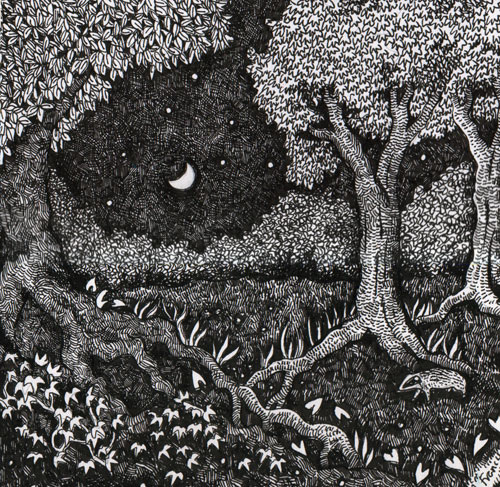 Here is another tawny owl picture that I might make into a card: