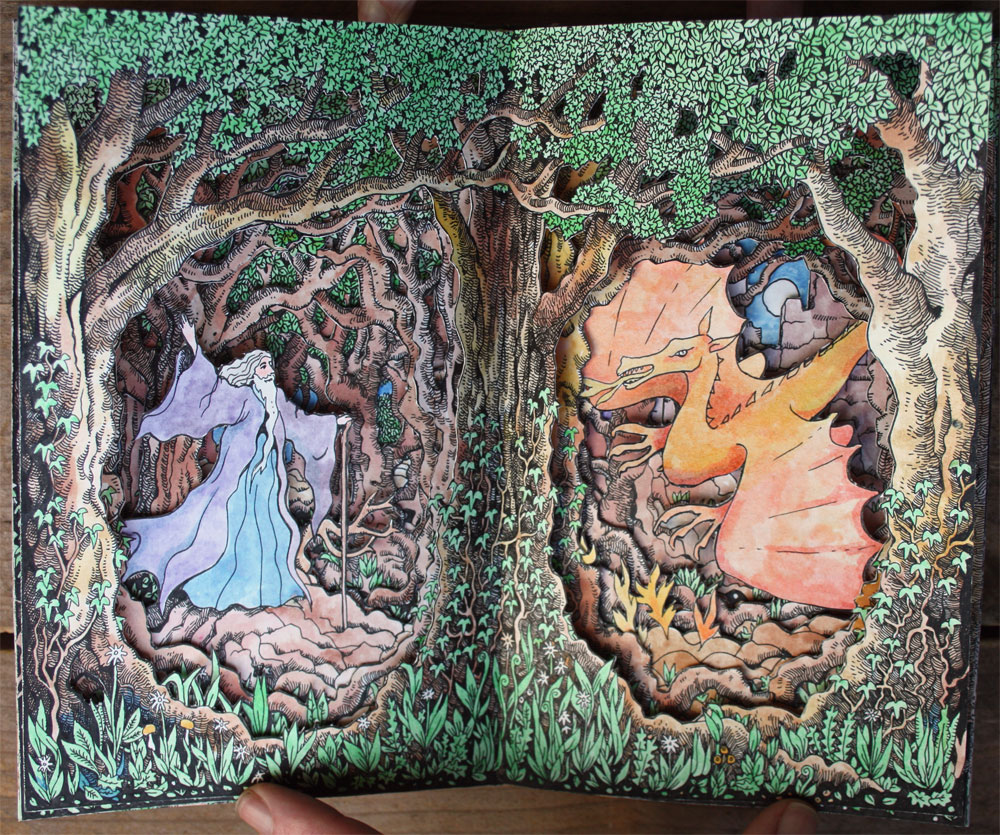 Twilight seeps through old, gnarled trees. The quiet is broken by a whisper as sparks of flame ignite; there is a fire aglow deep in the forest this night of the full moon, this night of the Dragon Moon.

Listen. What do you hear?

– A baying of hunting dogs far off; the muffled hoot of an owl; the plaintive sigh of a sleeping tree as it slumbers deep in time, ready to awaken, ready to rouse, ready… but not quite.

Wait, while the moon hangs potent and heavy, casting indigo shadows over the castle ruins, something else stirs. On to a mound of rocks climbs an old man, silvered hair and beard shimmering in the light of moon and flame, a whizened wizard of a man.

It is happening.

Suddenly the flames roll into a ball of fire and into the flames the old man raises his arms. In a powerful explosion of light, he brings forth a great dragon from out of the ether, broad as comet, sinewy as snake, as vociferous as any monstrous beast of night. This is the beast of the full moon, unleashed. This is it. This is it. A cry resounds throughout the forest. The awakening has begun…
An altered book commission now off to its new home.