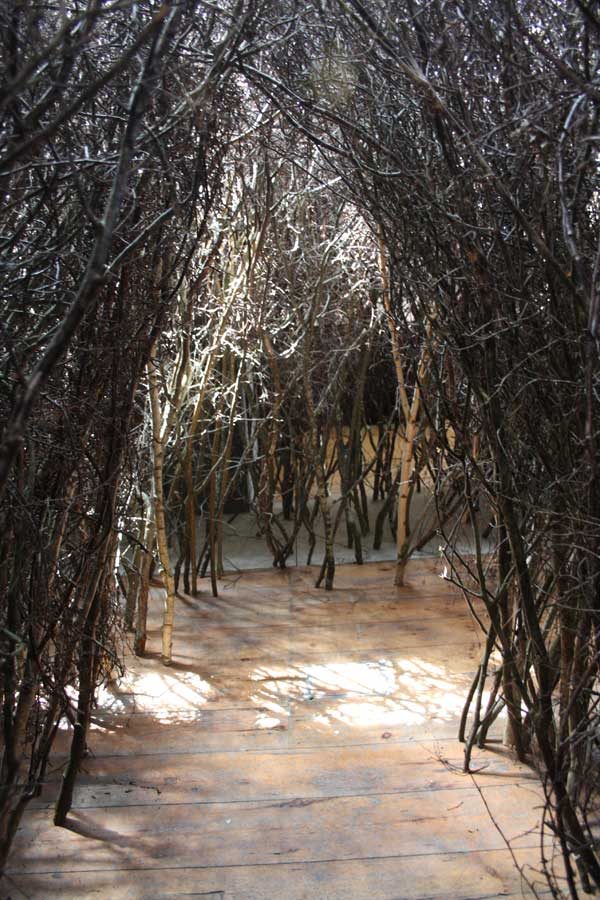 This week I visited Olafur Eliasson's The Forked Forest Path exhibition at Fabrica Gallery. I walked into a tunnel of cross-hatched branches. Spotlights threw light on to the branches, highlighting their skeletal forms, while sunlight beamed in through high windows creating square pools of dappled light on the flagstone floor. There was a fairytale ambience – I thought of witches' brooms and caught the faint smell of dusty earth, old barns, country museums, hay; the smell of time holding still, memories just out of reach. The exhibition has echoes of a stage set awaiting a moment of drama. It holds a presence, something to kindle the flame of imagination. I followed the path to a fork where I chose to go right.
Back in April I joined an online discussion about the exhibition. After watching a video of the artwork it was interesting to hear other peoples' thoughts. There was talk of a dreamlike experience, of fairytales. Someone mentioned a portal. We discussed holloways, winter branches, the impoversishment of nature, the space as a sanctuary in the hectic life of the city and the sanctity of nature within an old sacred space. We contrasted the exhibition forest with a real one, noting the lack of movement – of dancing leaves – and colour. I couldn't help but think of ruins reclaimed by nature that I've come across occasionally.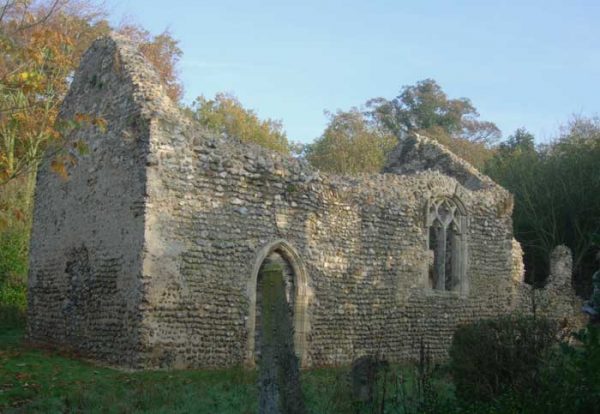 On our April trip to Dorset, we came to a similar fork in a woodland path: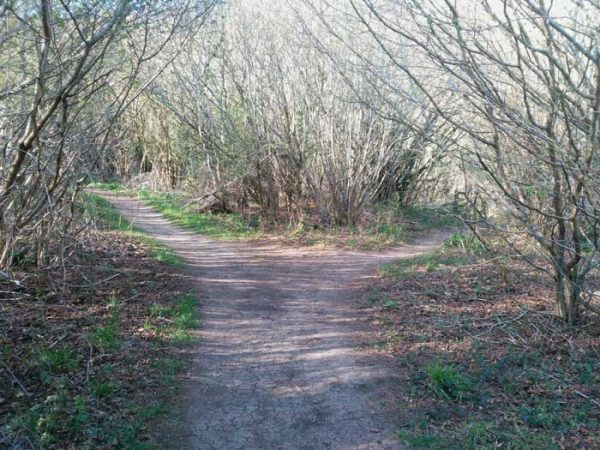 Left or right?
To accompany exhibitions, Fabrica's volunteers put together a magazine, The Response. I submitted a few relevant images of artwork with a forest theme (as I'm so into forests and woods!) before I realised the magazine is meant just for volunteers. If they use my images I think I owe them some volunteering.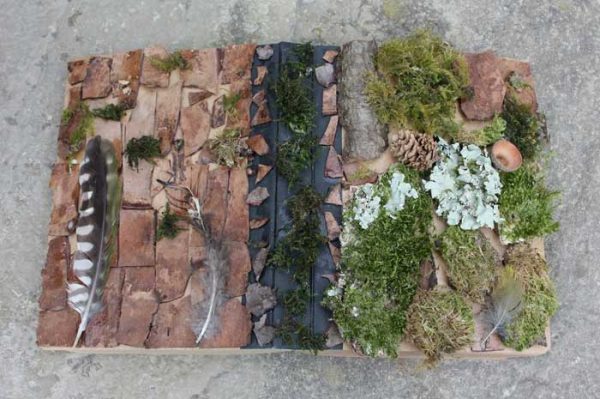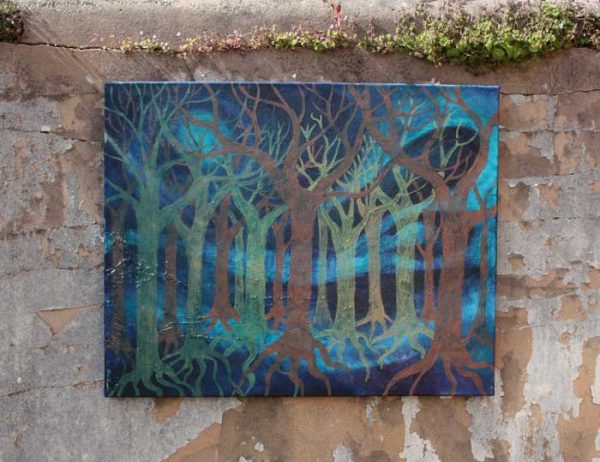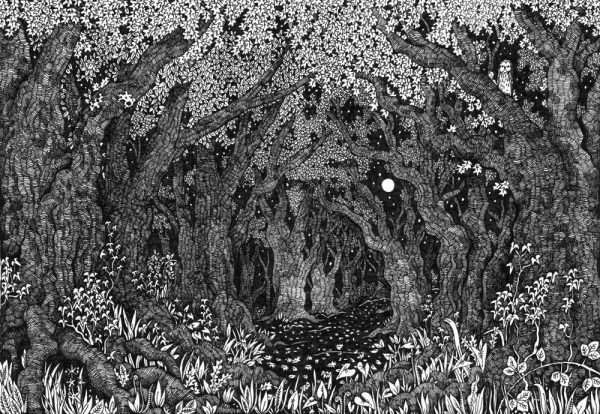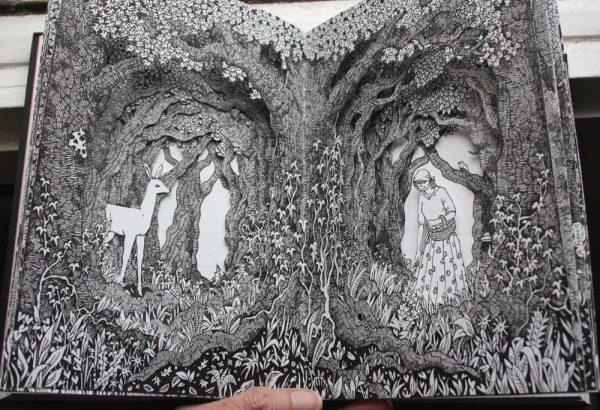 Click on the images for larger versions.
I am contributing to the exhibition in a different way – they are selling my concertina cards and sepia cards in the Fabrica shop – and they've been selling very well.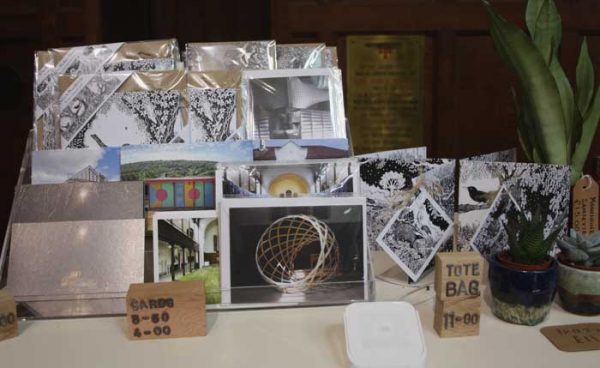 There have been some interesting events associated with the exhibition. Check out the blog of Steve Geliot, who is a current artist in residence at Fabrica. He has an interest in nighttime forays into the woods just outside Brighton.