Autumn greetings! A few new things for my shops.
My concertina greetings cards have been selling really well and I have made a new one, Owls and Blackbirds. It features a pair of blackbirds at their nest with busy bluetits and vegetation on one side. On the other side there is a night scene with a family of tawny owls among the leaves and branches of oak trees beneath a starry, moonlit sky: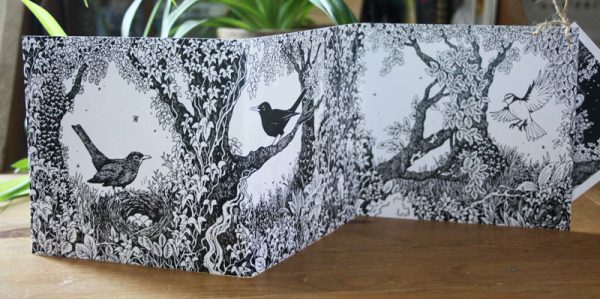 I have also just made another little illustrated booklet, The Barn Owl of Baconsthorpe. I've decided to sell my little booklets as a bundle of four: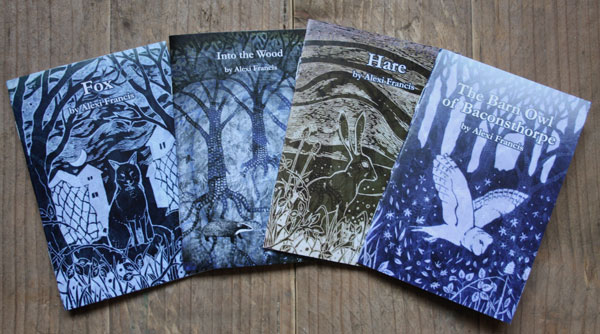 I had a request for a print of my River Wife image (I wrote about the book The River Wife in a previous post). I then decided to make the design into a card:
I took a chance and had some enamel mugs made featuring three badgers:
Unfortunately I didn't remove the white background when I uploaded the image for printing, so it appears as a grey band around the mug (you can just see it in the photos). That's something I've learnt now :( However, I'm impressed by the high quality of the mugs.
My concertina cards, bundle of booklets, The River Wife greetings card and the Three Badgers enamel mug are all now available in my shop and Etsy shop.