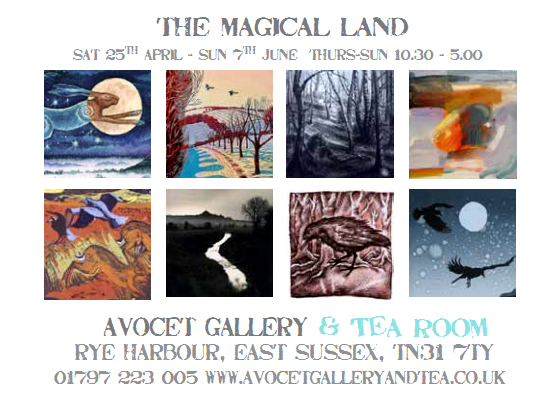 Avocet Gallery in Rye is currently holding The Magical Land exhibition and I am very pleased to have some of my work on show as part of it.
Here are a few of my illustrations in the exhibition: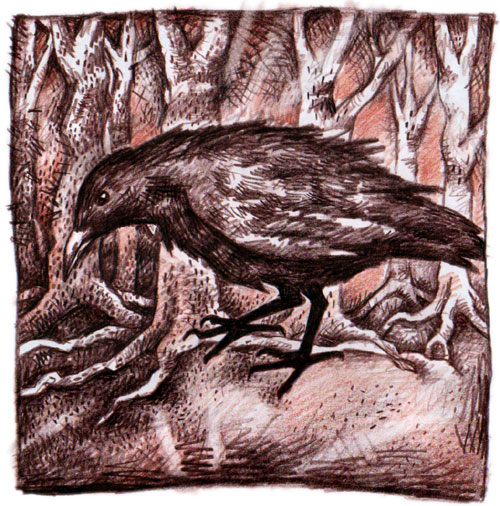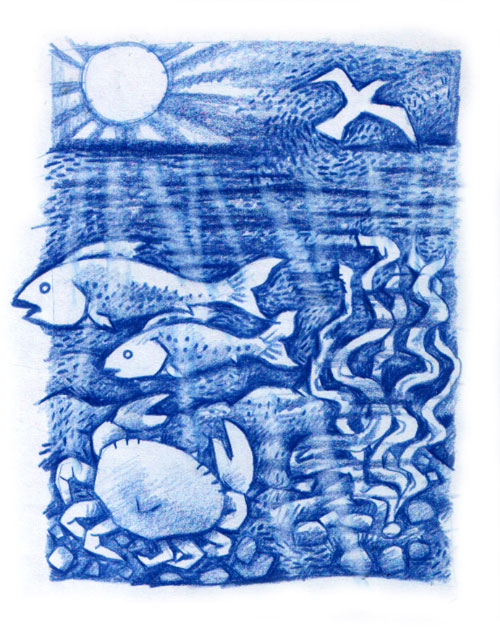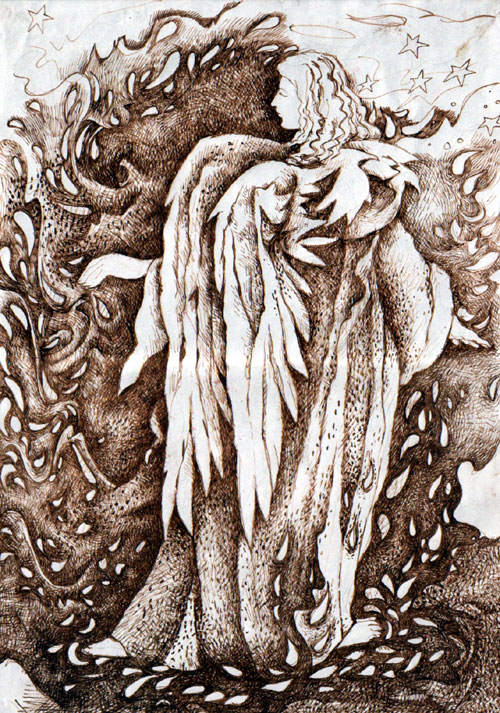 Along with the illustrations are cards and two of my long painted boards. One is very much a river goddess board as it is covered with flowing lines of lyrics, poems and words about rivers.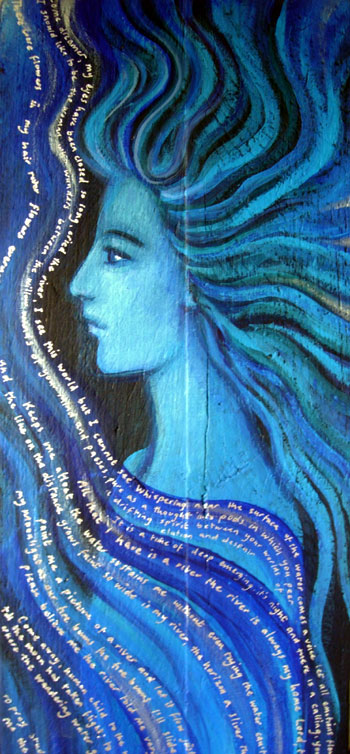 Come dreamer,
my eyes have been closed so long, cried the river
I see this world but I cannot see
whispering near the surface of the water comes a voice
let all emotions flow from our dreaming together
I am afraid to heal my soul, said the river
then your spirit connected to mine will die
whispered the wind
do not hide from me river, find your ocean
if you listen deeply
wind and river coming together as one
in the great ocean we're born of the mother.
This is the way she hears your voice now, all of your feeling
easy or difficult,
truthful ones,
do not be afraid
all the rivers are dying
I will open my eyes to see inside
so my soul whispers with the wind.
Take a deep breath…
Words taken from a YouTube video by Condor Shaman that is no longer available.