I'm a bit of a tea addict and certainly get through tea. So recently I put aside a few empty tea packets with the idea of turning them into something instead of recycling them.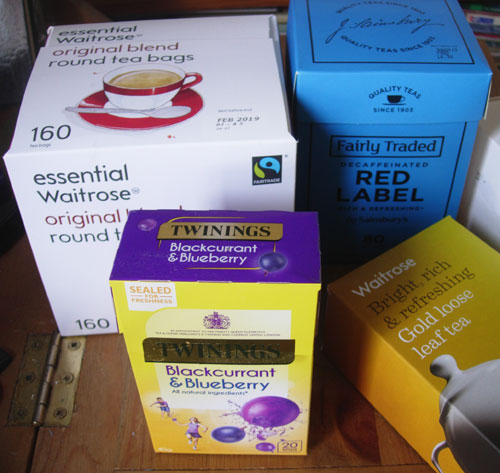 In need of distraction at a very busy time, I started making a little box of 'forest' by first cutting a rectangle out of the front of one of the tea packets and covering it with some printouts of my Memory Tree book inside cover. I then created layers of a forest scene in the same way as I do for altered books and box frames (but a little more hastily as this was just a prototype to see if it would work. If it worked – who knows, perhaps printed card boxes to self assemble for fun :))
Here's the result, a deer forest in a tea box!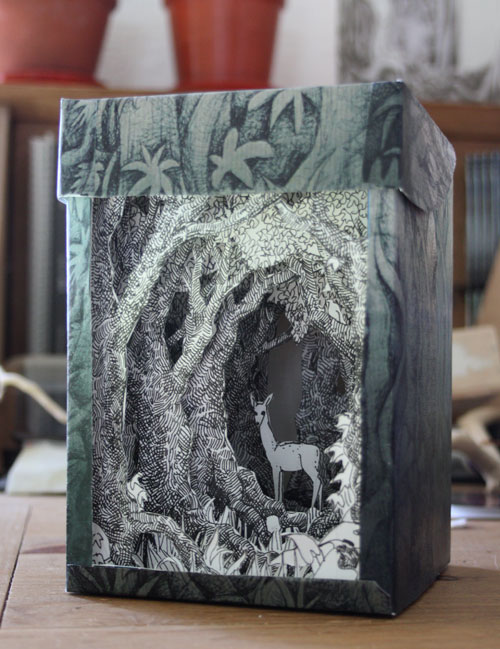 I cut up more printouts of my Memory Tree book inside cover and stuck it on card. Then I cut around the images of the girl and trees to create layers. I stuck these inside another tea packet. Then I covered the tea packet with the leftover printouts and put inside some small, battery-powered LED lights. The result looks like a sunny day in the woods or a forest fire!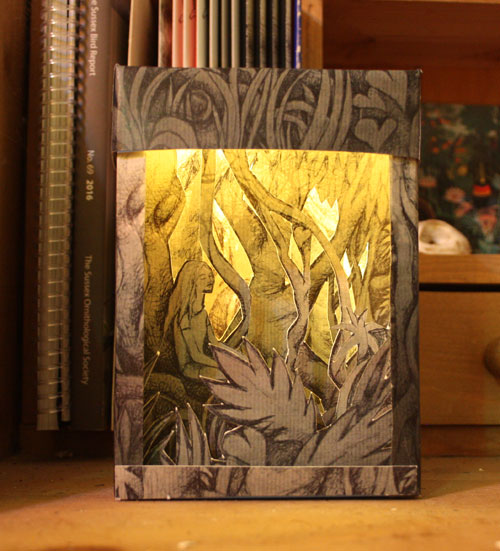 I think I'd better get back to doing something more useful!