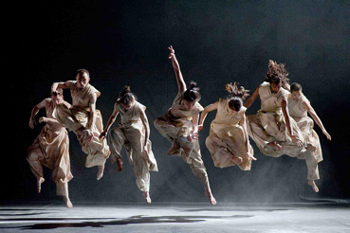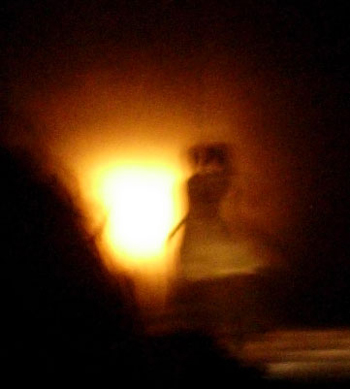 A few nights ago I went to see Vertical Road, the latest dance work by the choreographer Akram Khan. The Brighton Dome programme said "the work takes it's inspiration from universal myths of angels that symbolise 'ascension' – the road between the earthly and the spiritual, the Vertical Road". As I'm intrigued by angels, myths and mysteries I was keen to see it.
Akram Khan is a dancer trained in both classical Kathak dance and contemporary dance. He has successfully incorporated elements of kathak into his own contemporary style. As he says in interviews, his new work, Vertical Road, is spiritual, drawing inspiration and using dancers from many cultures.
The performance gripped me from the start. It began with the sound of water. Behind a giant screen at the back of the stage, a figure could just be seen, his hands tracing circles in the fabric as though attempting to find a way through. Frozen dancers became high on energy; they danced exhortation, torment, blind servitude, listlessness, frustration, grief. No obvious story, but what I saw was people in the grip of relentless mechanical lives, almost regimented in their pursuit of something higher than themselves. They went through times of despair or ecstacy, often overlooking their simple, united humanity.
They tilt their hands upwards
looking into bright sound – whirling and moving in their thunderous lives.
Worshipping amongst the dust of ages,
seeking solace amongst statues, the shattered wings and stone cold hope of angels.
United in regiment and yearning,
they struggle.
And then, the seed,
a particle of light and sound, a moat floats and stills, in sweet silence,
emerging from the dawn,
and hands, from beyond, reach out to touch
alien faces of a peopled creature.
So simple, so quiet.
The reaching out is touching.
The wait is over.
Found.
There was something universal about the performance. I found it quite moving.