It's the time for nests! Everywhere I hear birdsong even in the middle of town and it's lovely. As a child I would climb trees in the hope of finding a nest. Sometimes I did, but those I found – and collected – never had any eggs. I wouldn't have disturbed them if they had. It's very special getting a glimpse into a nest with eggs.
In our garden there are a couple of magpies building a nest in the top of a dead sycamore tree. The nest looks oval with a sort of thatched roof. They're probably not yet tending eggs – my egg book says April – May. It's good to watch them in action. I like magpies although they have a bad name and are so numerous these days. I remember a lovely animation featuring magpies on the IPM Radio 4 website that accompanied a short programme about bird watching and dementia.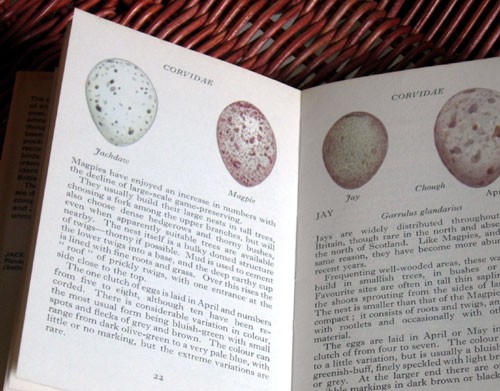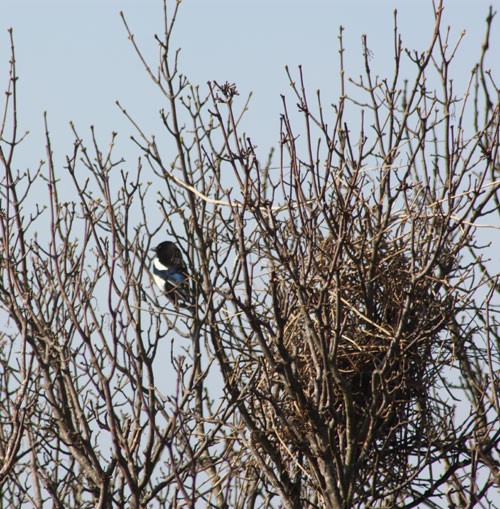 I have a few new creations that feature nests, apples and wings – altered books and small canvases. My Blackbird Nest altered book was on Folksy and sold very quickly: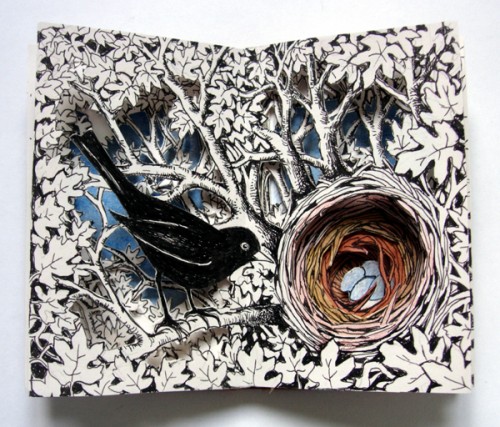 As it's Spring, I had to create a Spring altered book which depicts a blackbird nest and woodland scene.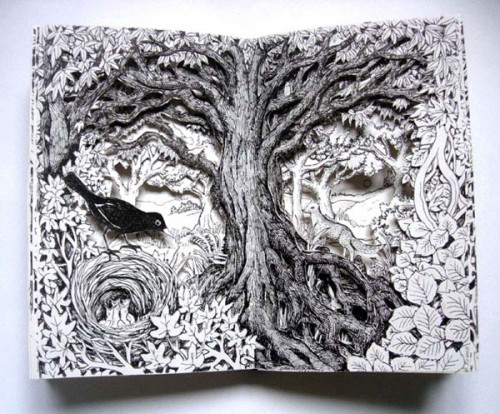 Another one illustrates the poem, Song of the Wandering Aengus by William B. Yeats. I have chosen to illustrate the last few lines of the poem:
..And walk among long dappled grass,
And pluck till time and times are done,
The silver apples of the moon,
The golden apples of the sun.
The left side of the book features the moon, half the tree of silver apples and a woman. The right side features a man sitting in the sun below the half of the tree with gold apples.
The poem is an old favourite of mine, first heard to music sung by Donovan in a youtube video with some lovely, loose illustrations.
The altered books are part of the Words Exhibition at Obsidian Gallery in Buckinghamshire. I also have Memory Tree Books, a little "Winged" canvas and some cards in the exhibition. The Wings canvas is similar to a commission, Stone Angel Wings, that I did last year (see photo below) It was originally based on an altered book I created some time ago.