i've created a couple of little booklets. I always feel good when I can combine drawing with writing, especially nature writing.
Fox is a flash fiction story about an urban fox. The writing won me a prize a few years ago and was first published in Creative Future's Impossible Things anthology :) The story is based on a fox encounter I had on the streets of Brighton. I've added three illustrations to this six page, hand-bound, A6 booklet.
The other little booklet is Hare. This is a piece of creative non-fiction that originally appeared in the summer anthology of the Seasons series published by Elliot and Thompson in 2016. It is about the hares on Havergate Island, off the coast of Suffolk, that I saw when I volunteered there. I've added a pen and ink illustration to this seven page booklet.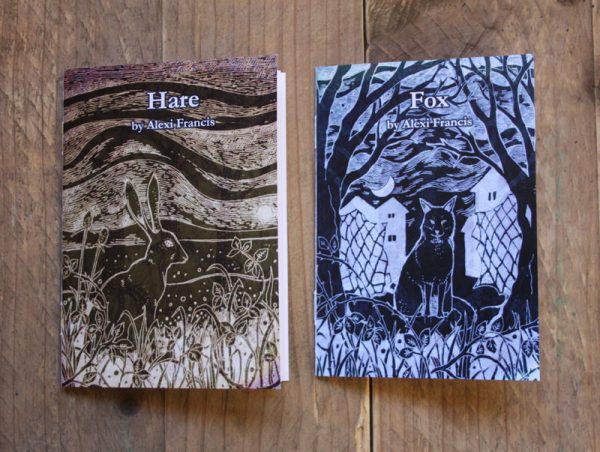 …As evening slides into night, I put on my coat and head out into the street. The night is sepia and a sleepy half-moon rests its belly upon the chimney pots of the houses opposite…
From Fox
You can buy them in my Etsy shop and my shop on this website.