The murmuration over the West Pier in Brighton is fairly well known. Whenever I go down to see it in the autumn and winter, there is always a crowd of people. Nevertheless, I chose to write about it for this month's Preston Pages and the other free magazines such as The Post and The 7 Directory.
Here is a photo of my article with an illustration, Murmuration 1 (not exactly an inspired title, but still!):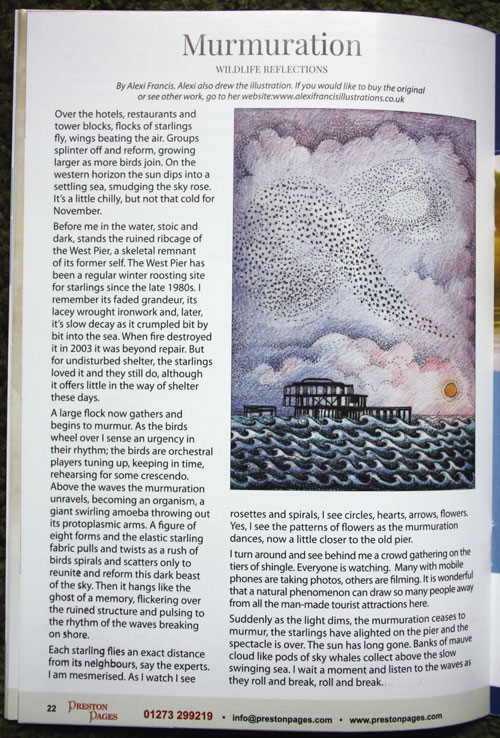 Apparently the illustration is on the cover of The 7 Directory :)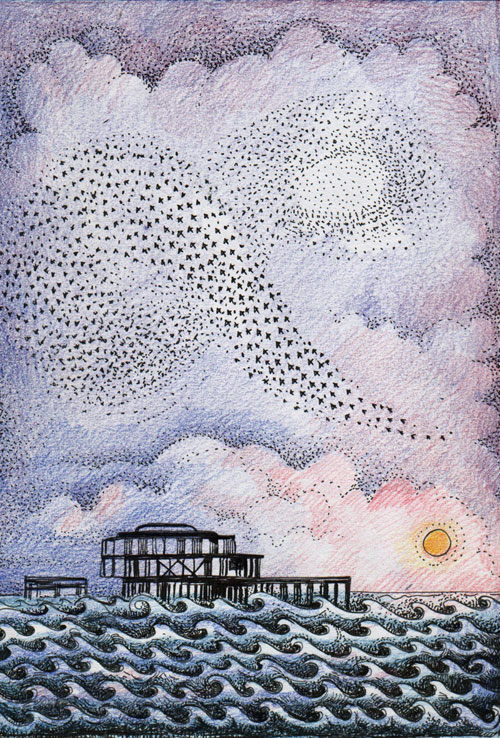 The original illustration has now sold along with another similar one, Murmuration 2. But I now have digital prints for sale in my website shop. They'll be ready to go out next week if anyone's interested.
I can't help including a photo of the pier in the 1990s before it completely crumbled into the sea and later went up in flames, wonderfully derelict :)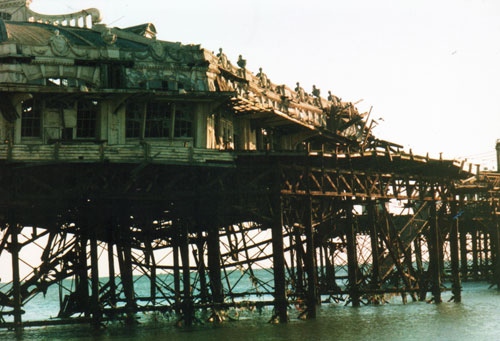 The West Pier today: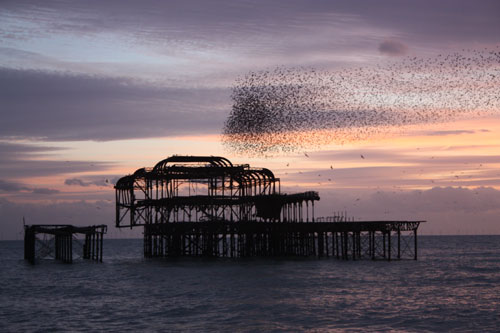 Chris Watson did a great radio programme of sounds and memories of the West Pier, Ghost Roost, that really brings it to life. It's well worth a listen.