Recently I've been commissioned to do an interesting project, an altered book inspired by The Alchemist by Paulo Coelho.
I read the book back in the 90s when it was first translated into English. I regret giving my copy away as I'd like to reread it and it had a lovely cover. I tend to like any story about pilgrims, seekers or about following your dreams. I think the book appeals more to the young who have life ahead of them to explore and discover. I can't remember much of the story but when I think of the book, deserts, sunsets, arches and sacred buildings come to mind.
I was given a few quotes from the book to inspire me. Here's one: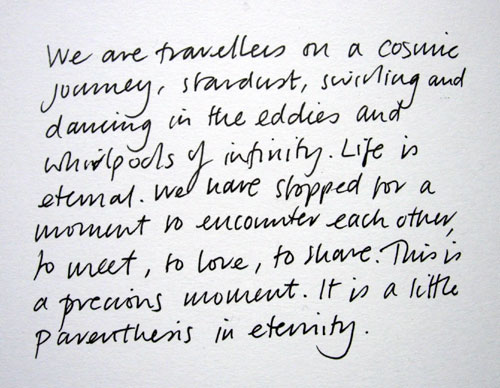 For ideas I looked at Islamic arches with their typical patterns and found some images of Moroccan doorways I love: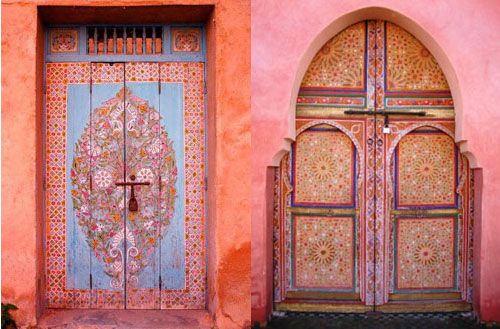 Then I made some sketches and started work on a new special edition book of The Alchemist that I was sent which already had some beautiful illustrations.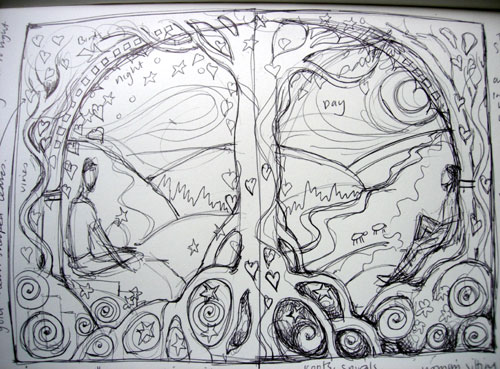 Using watercolour pencils and gold acrylic paint I decided to embelish the top pages with a gold leaved vine and feature an archway based on an islamic arch on the second page layer. I was able to indulge my love of desert colours, the pinks, yellows, honey and sand colours. The lefthand side is a star filled night, the right, a beckoning sunset or sunrise – perhaps representing hope, dreams and the future. A pathway leads towards the sun.