I did some work with the organisation, Trees for Cities, back in the early 2000s. At that time it was workshops, now it's a pleasure to do some illustration for them. I've just finished a Halloween poster for their Halloween party.
I based it on my Campfire card illustration: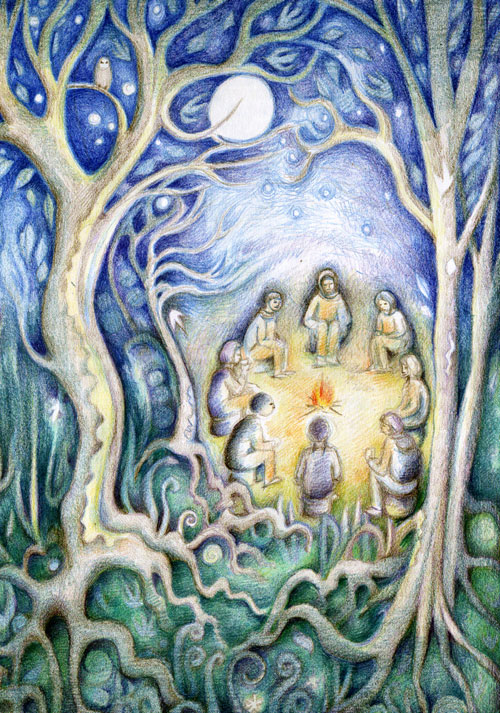 Here is the result:
They added their text so here's the final poster.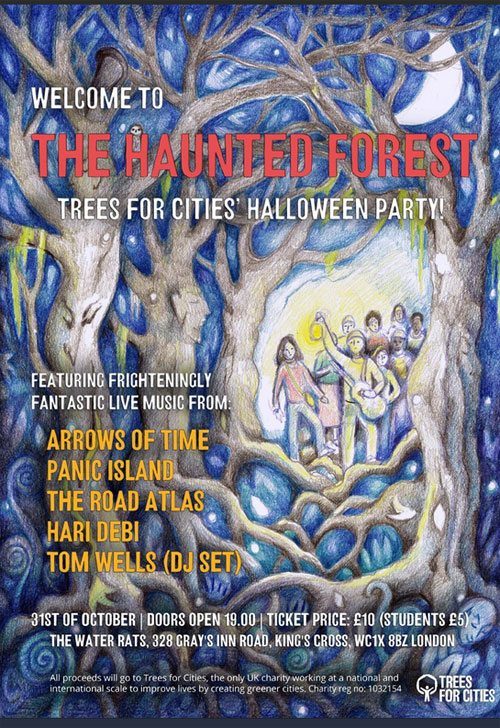 All are welcome!