As a child I loved pop-up books. A friend once sent me a pop-up postcard of the Alhambra in Granada, Spain featuring a thoughtful, solitary figure. It was a beautiful, inspiring card. I have mislaid my card but I found a photo of it on the web: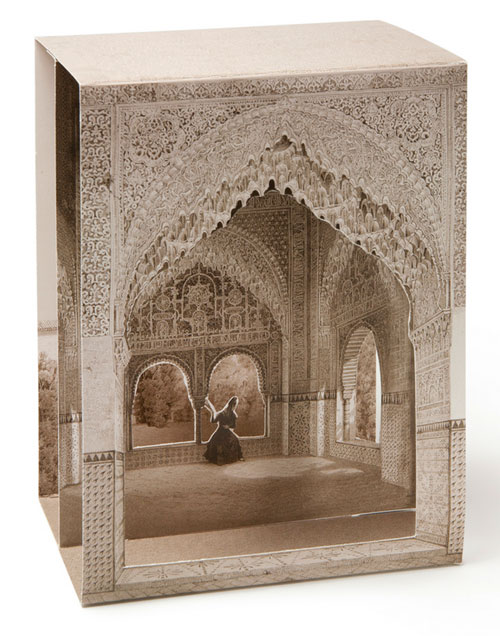 I am now altering books. I made my first altered book, angel wings a few years ago. Now I am working in pen and ink and with the forest as my inspiration, I've started with a square paperback book, a sort of thick pamphlet.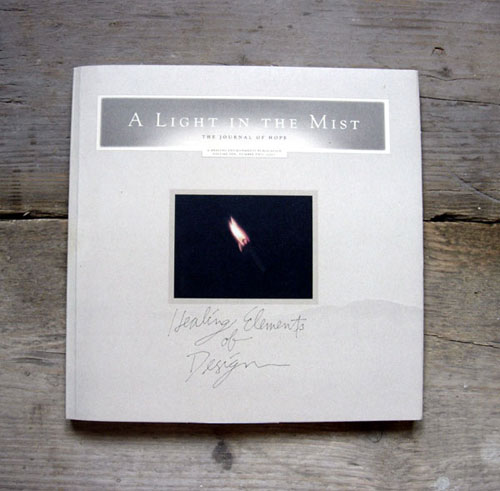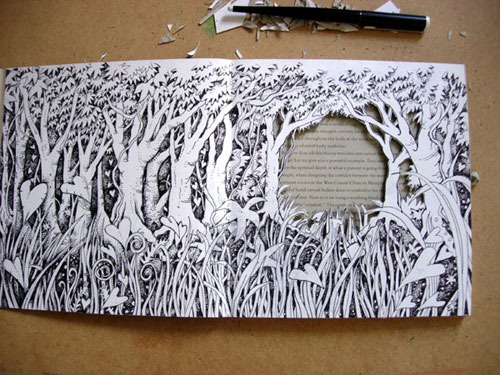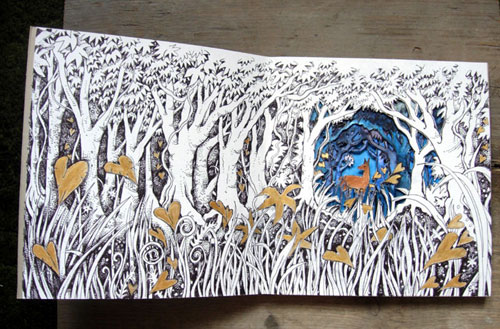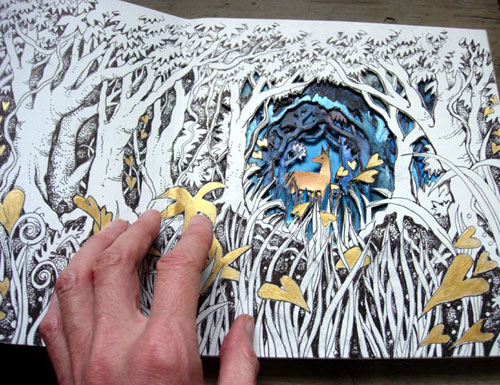 Altering a book is like creating a stage-set, a little window on to life or on to a dream. Life seems very much like that at the moment, I am in the wings, I have a secret view into a strange, alternative world that is sleeping or buzzing, busy with dreaming, busy with weaving dreams. (I am reminded of a lovely folktale from the Isle of Skye called The Dream Makers. It is about deer too. Sharon Blackie has written a lovely version of it on her blog here.)
I am fascinated by burrows, badger setts and secret havens. I like to find signs of the presense of animals – smeuses (gaps in vegetation made by the passage of animals), 'couches' of flattened grass where animals like badgers have lain while away from the sett; feeding signs. It is interesting to think that beneath my feet, along a woodland trail, might sleep a badger.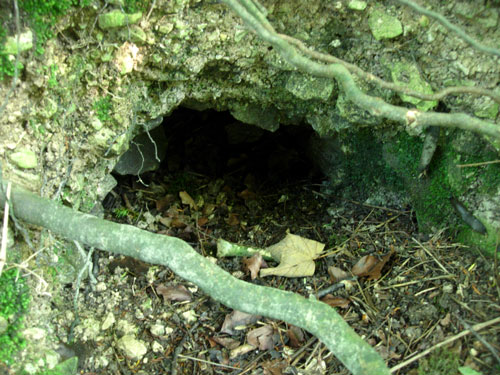 I bought a couple of the small Observer field guides secondhand. They're not rare or valuable but I do like them and treasure copies I've had for decades. I thought that I'd work with an image that I've drawn recently, of a badger sleeping beneath tree roots which is inked in with a gold sky: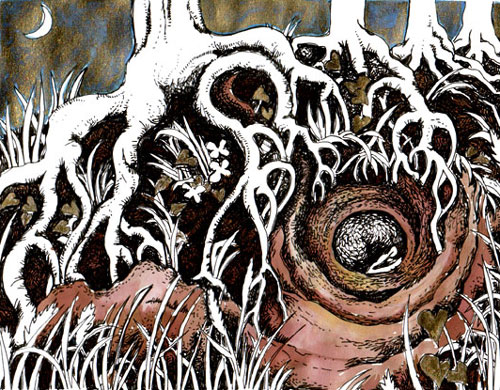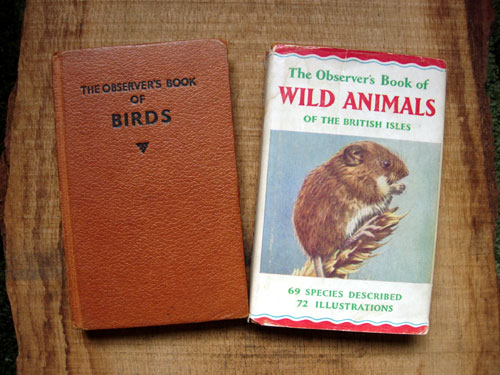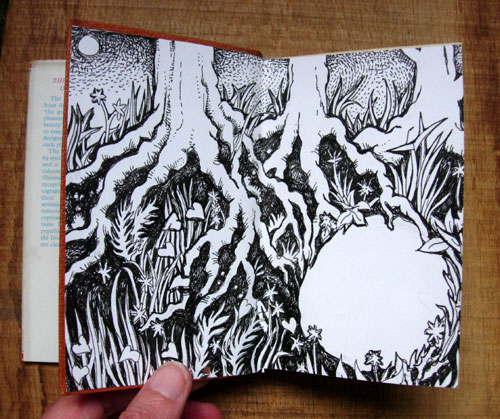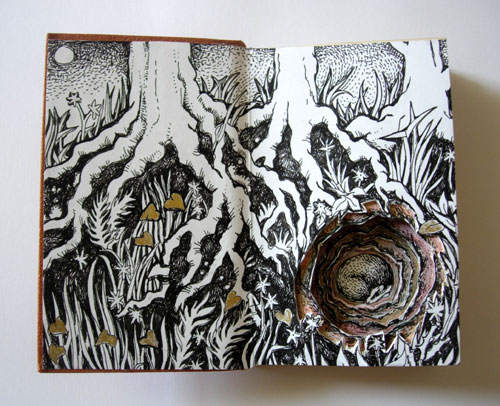 With another old book, I have created a forest scene, again with deer and a central tree with spreading branches and roots. I cannot decide whether to complete the picture behind the deer or leave the pages of text. I quite like seeing the writing, the essence of the book still evident.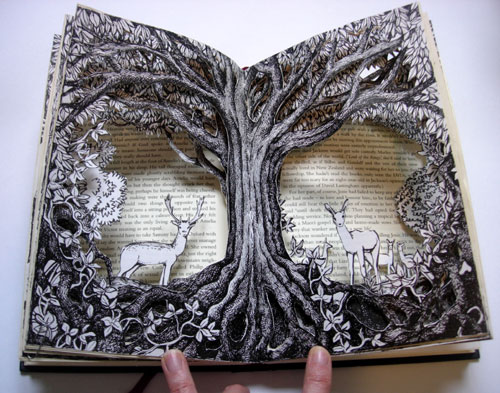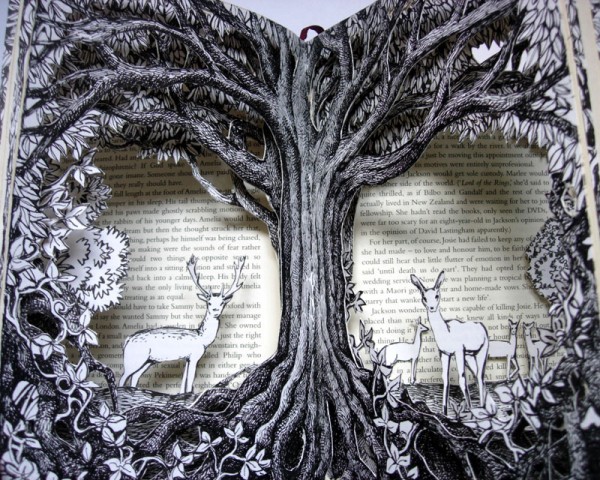 The book of the forest. I have other ideas for altered books – portraits, goddesses, icons – but I don't think I have quite finished with forests, trees and deer yet.