Imagine it's all quiet, except for the rustlings of woodmice and voles on the forest floor. Listen. In a shadowy tree top close by, sits a tawny owl hunched in his ruffle of feathers. Soon he'll call to his mate. Be still and sense the forest; its blend of blue shadow, its lonesome shafts of bone moonlight outlining naked branches in shimmering white. Watch as a badger ventures out, rummaging in the leaf litter for earthworms beneath the tall oaks and beeches. Then a hind appears at the edge of the trees…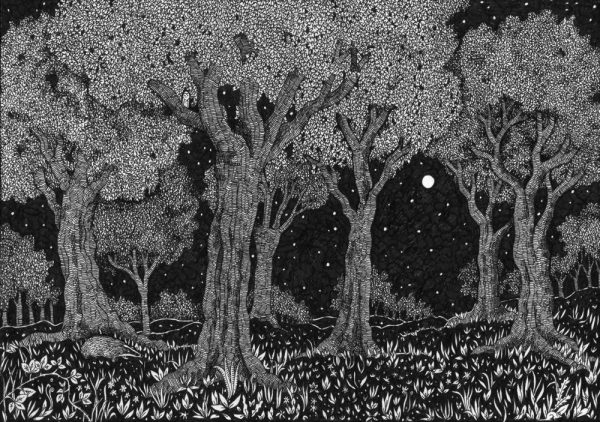 I've created an altered book inspired printed book, Deer in the Night Wood, because I was curious about whether it would work. There are no words in my book, the paragraph above just sums up the atmosphere of the night forest I had in my mind when I was drawing the inside cover.
The book is made of six sheets of card, including the cover, which is in colour.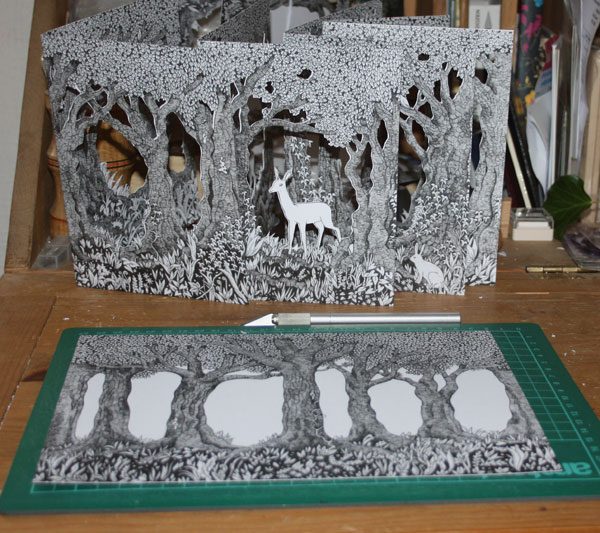 My pen and ink illustrations are printed on both sides of the card in mirror image, so the scene is on the front and back of each page. The printer did his best to align them, but it's very difficult to make the fit exact.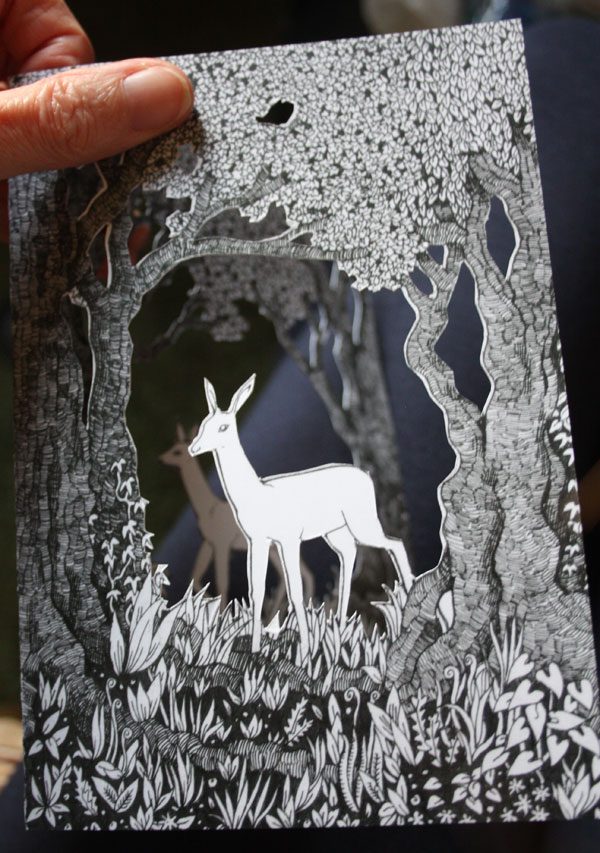 I papercut each sheet separately and folded them in half. Then I trimmed off the edges of each folded sheet – except for the cover – because the pages creep out beyond the edge of the cover and I didn't adjust the size of them before printing. Finally I sewed the pages together with two stitches along the spine with a strong needle and embroidery thread.
Here is the finished thing, handsewn and slightly smaller than A5 in size: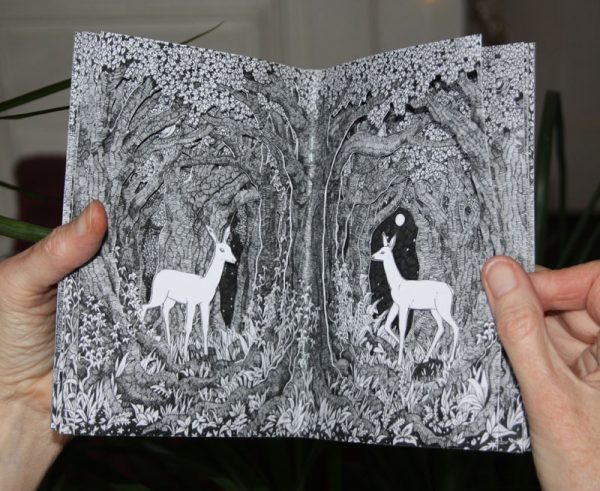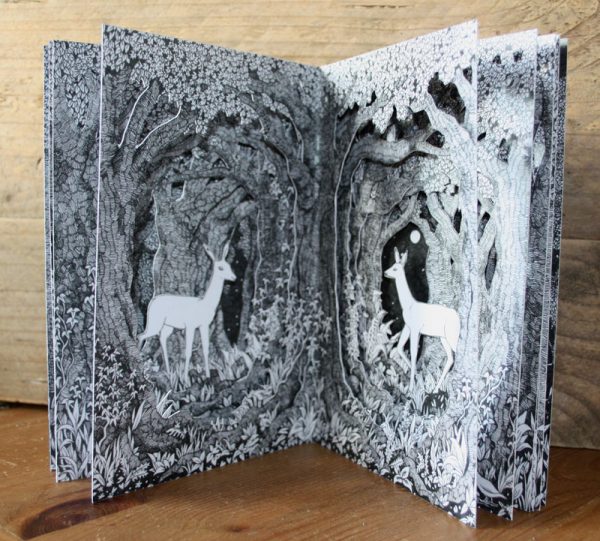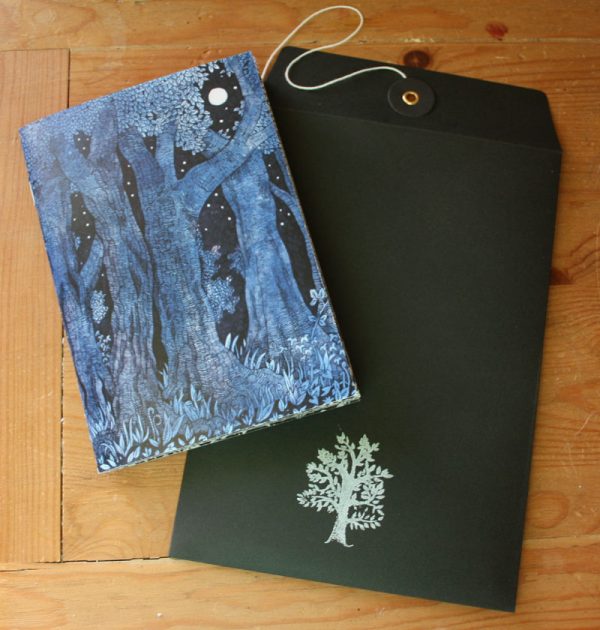 I had a few of these books printed as gifts for my family. Each book may be printed, but the papercutting is by hand, which is quite a bit of work. I'm wondering whether they would sell? I'm not really sure. What do you think? Perhaps they are just meant as gifts, my gifts.
There is more night forest stuff to come…