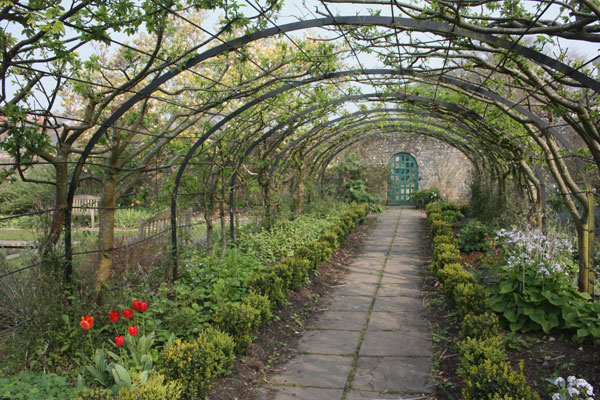 I'm not alone in loving a wild, secret garden. Tangled ivy, vines, roses, brambles and signs of faded grandeur- all of these I've tried to feature in my new altered book, Wild Garden
For me gardens are places to contemplate, reflect, lose myself in layers and textures of shrubs and flowers, layers of time. They are special places to retreat to and hide in. Yes, hide, they are meant to be hidden in – and meant for memories. They are places where time stands still. I think I need quite a lot of still time. But,
"Nothing stands still, except in our memory."
Philippa Pearce, Tom's Midnight Garden
The house where I grew up had a garden with a willow tree. I used to climb into the willow tree and sit up there at night. We were in the centre of town, but I had the sky and imagined myself elsewhere, somewhere wilder and more interesting.
I've been working on my Wild Garden altered book for the Open House exhibition that I'm involved with in May (more about that soon). I've put a lot of hours into the book and lost myself in the detail. Perhaps it has a little too much detail :)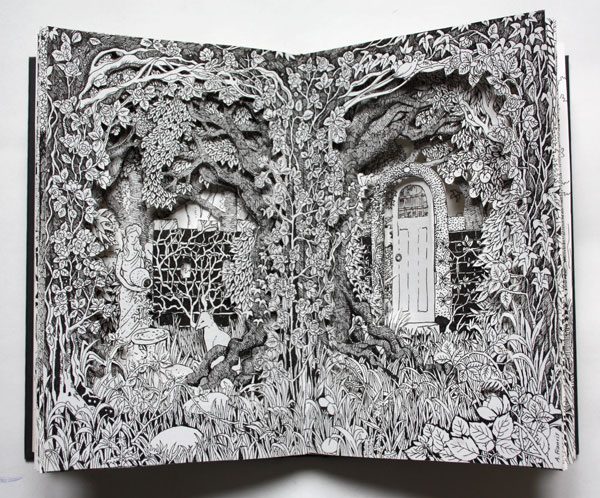 I wanted to add a door that can be opened – to the next layer. A door, symbol of transition from one world to another…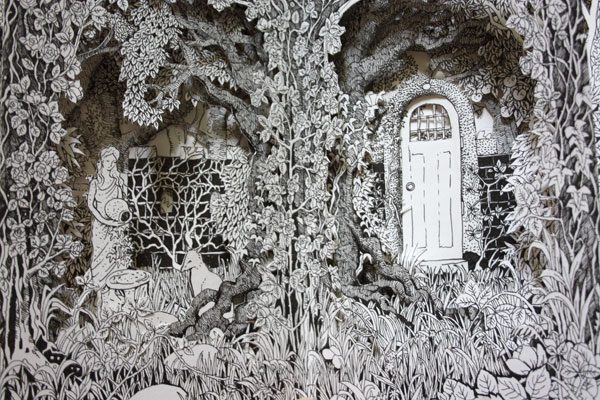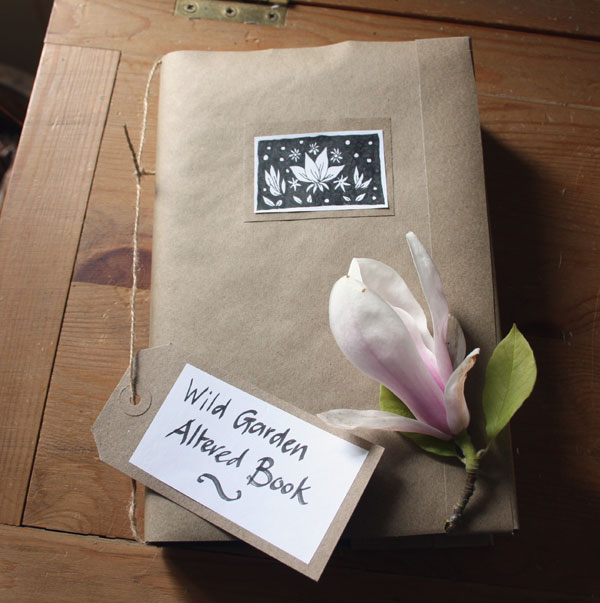 I didn't find this altered book as easy as some of my others. This may be because I'm more happy with wild natural themes – forests – as opposed to enclosed spaces. That's why I wanted to draw a slightly wild, neglected garden – the sort of garden where foxes hang out and a few brambles overun shady corners.
I visited a few gardens for inspiration such as the walled garden of Preston Manor just down the road from me. It's a 17th century, flint walled garden. At this time of year the magnolia tree is in full bloom. Preston Manor is supposed to be haunted by a certain White Lady. I wonder if she haunts the garden?
Preston Manor garden is lovely and an oasis of peace in the busy city, but I wanted a garden with statues or sculptures, so I chose to visit Charleston House gardens in East Sussex that's a moderate drive away.
It has one or two interesting sculptures and statues including one beside a pond, a Levitating Woman, known as The Dreamer: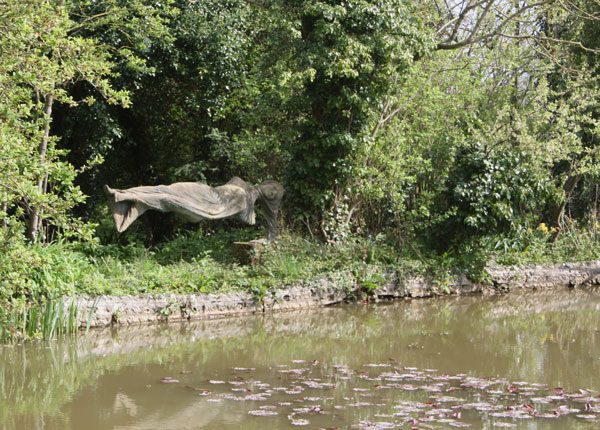 and a classical statue of a woman emerging from shrubs: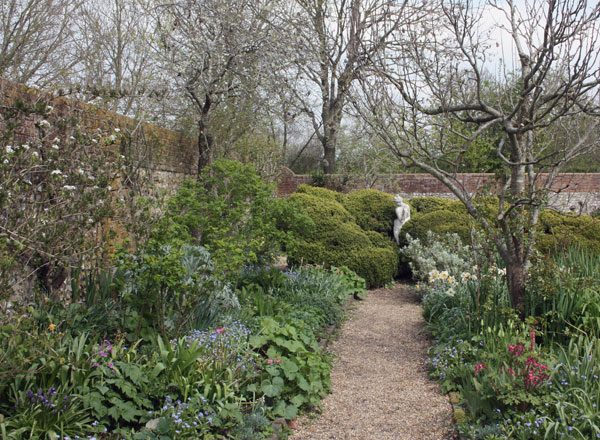 With gardens in mind, I can't help but think of the book, Tom's Midnight Garden, that I read as a child. It's a mystical, ghostly, beautiful book in which time warps and a garden from the past becomes manifest. The garden may be the projected memory of an old lady, who lives upstairs in the old house, but we can only surmise. I've made a quick illustration for the story, but I don't really think I've done it justice: