Towards the end of last year I was approached by writer Caroline Greville, who asked me if I'd like to design a cover for her book, a memoir called Badger Clan. Caroline had found me via Twitter and we also both had pieces of writing published in the Seasons anthologies by Elliot and Thompson in 2016.
I was very happy to design a cover and had a strong image in mind when Caroline told me what the book was about and what she'd like. I've also been drawing badgers quite a lot recently too – badgers are never far away!
The book has just become available on Amazon as a paperback. Below is the front cover: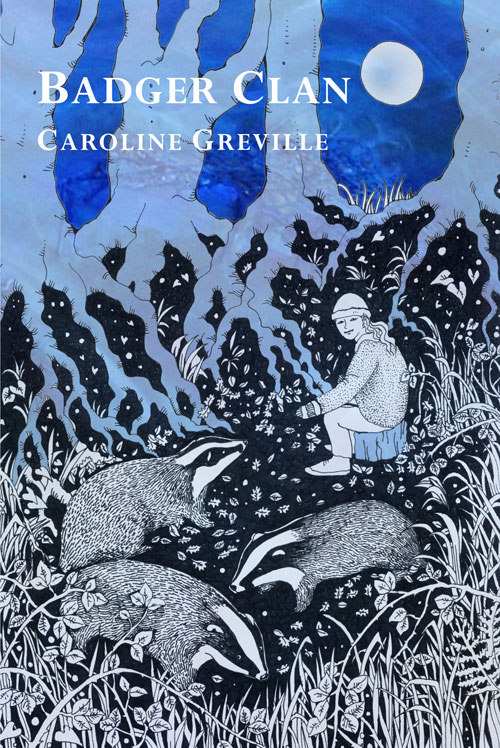 Here's the blurb from the back cover:
Discovering badgers isn't hard when you know where to look.'The only badgers I ever get to see are dead ones.' 'Well, if you keep seeing dead ones, their family can't be far away.'This throwaway conversation niggled, leading Caroline Greville to seek out her own neighbourhood badgers near her Kent home. She found them and was soon well-acquainted – so too were most of her family. A sense of interconnectedness developed as they had more badger contact than they could have hoped for. Badger Clan charts a simple quest that turns into a full-blown obsession. From loitering near a sett to working as local contact for a regional badger group, this memoir tells of wild encounters and gradual, intimate knowledge of the local clan. The story is rooted in rural village life, while the family are honestly depicted and relatable. A feel-good read in which enthusiast and elusive creature become inextricably bound.