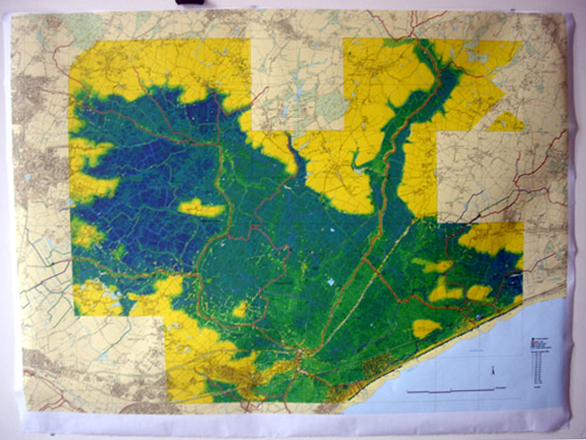 Last Sunday Kevin and I joined a group of artists at Herstmonceux Castle for an introduction to a project called Underwateredge organised by artists Clare Whistler and Charlotte Still. The project has involved exploring the site of where the coastline used to be in the area now known as Pevensey Levels, searching with archaeologists and historians to unearth interesting finds in the layers of the landscape. Now they are inviting artists to respond to the landscape with writings, artworks, dances, stories, audio experiences or music for exhibiting or performing during Waterweek.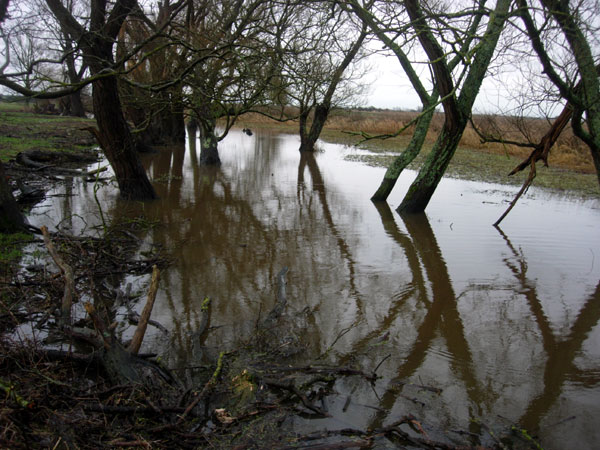 Last year Waterweek took place in the town of Hailsham in East Sussex. It celebrated water and was the culmination of Clare and Charlotte's exploration of the tributaries of the River Cuckmere. It involved archaeologists, water boards, conservationists, dancers, farmers etc and this year will include other artists too. Last year I took my little River Goddess booklet as a gift as I felt so drawn to it all and I guess that is why I was invited this year to one of the artists' walks.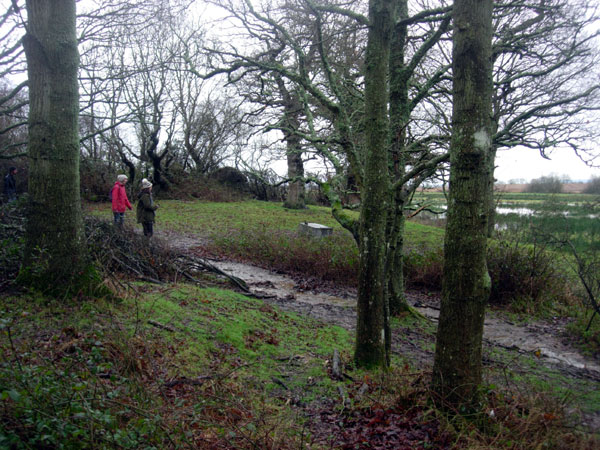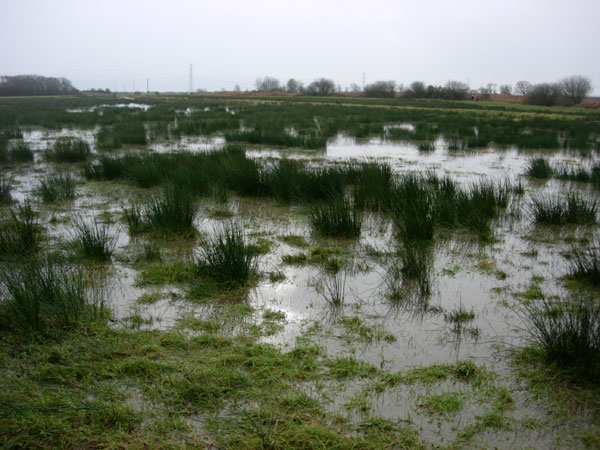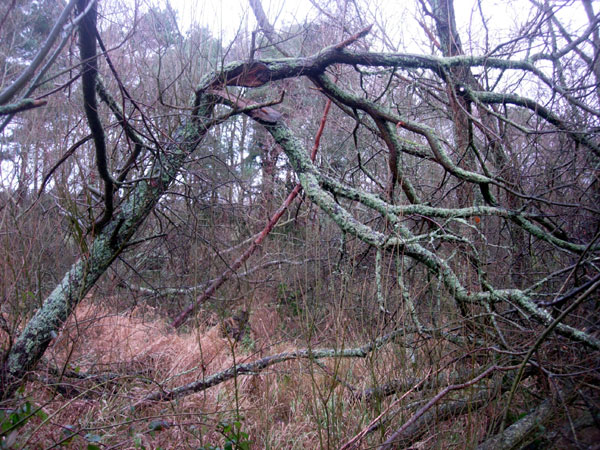 The landscape was sodden, marshy and the sky, a stretched, taught sheet keeping the sun at bay. Crack willow lined some of the dykes; a broken, unkempt landscape awash with water. Water spilled everywhere and in some places it was scummed by pennywort, an "alien invader" weed. I noticed the shells of freshwater mussels on a bank where dredging had taken place. It was interesting to wade through the land and think that where we ventured was once sea or at least salt marsh. Scrubby willow woodland marked the ancient water edge on higher ground. A hare bolted from behind a log pile of willow, riveting across the puddles only to vanish as suddenly as it had appeared. Robins sang in the tangled, lichened woodland and in the distance, gulls or egrets looked like white flags snagged in the trees and dykes.
When we returned to the castle for lunch, Sally Willow, a storyteller, read out her version of an old Sussex folktale called Elynge Ellet about an ugly hag who lived in the swamp and lured people to their doom. According to Michael O'Leary, in the Sussex dialect, ellet was an elder bush and elynge described an eerie, uncanny, solitary place. In the story, "Elynge Ellet was a green-toothed, green-haired, frog-eyed creature with long fingers like suckers and woe betide the children who played beside a marsh pond as Elynge Ellet might get them." She would be an interesting character for me to illustrate :) Most of the story can be read here.